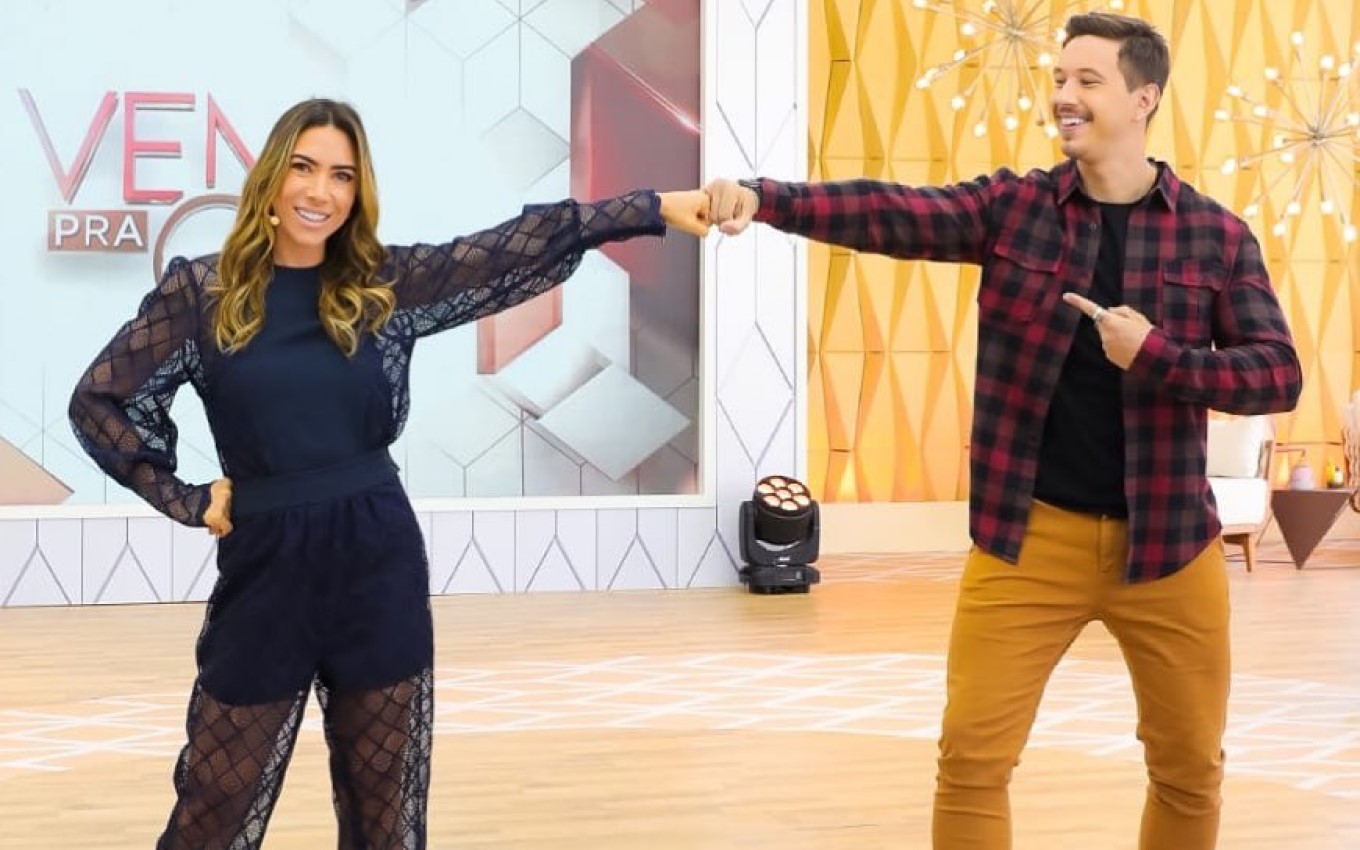 After demanding four time changes in less than two months, Silvio Santos requested another change at Vem Pra Cá: the program will gain a new scenario at SBT. The reason is purely structural, since currently Patricia Abravanel's morning occupies the tent where Bake Off Brasil is recorded.
The new season of the confectionery reality led by Nadja Haddad will start to be recorded in June, and the space needs to be cleared for the whole set design to be reassembled. The information was confirmed by SBT in the report.
With that, instead of improvising a new space for the reality show, Silvio Santos thought it best to invest in the construction of a new environment within the SBT facilities. Vem Pra Cá will have the largest studio among the broadcaster's entertainment programs. There will be 530 m² of built area.
The morning of the daughter of Silvio Santos and Gabriel Cartolano will continue outside the SBT facilities, and will be more comfortable than the structure of Bake Off Brasil. The new tent will be air-conditioned. Currently, presenters oscillate between heat and cold according to the ambient temperature. There are days when you can see them sweating live.
In addition, part of the scenery will be built over a swimming pool, and the floor that will overlay this space is armored glass, so that presenters and guests have the feeling of being floating.
The site will also include Patricia and Cartolano dressing rooms, guest dressing rooms, bathrooms and technical structure, which includes an operating room. In the external area, a container will be adapted to serve as a support kitchen for the culinary guidelines that will be developed live.
The new scenario is expected to be delivered by the end of May, but the debut should only take place in June, after all the technical tests necessary to ensure the viability of working with Vem Pra Cá in its new space.
.