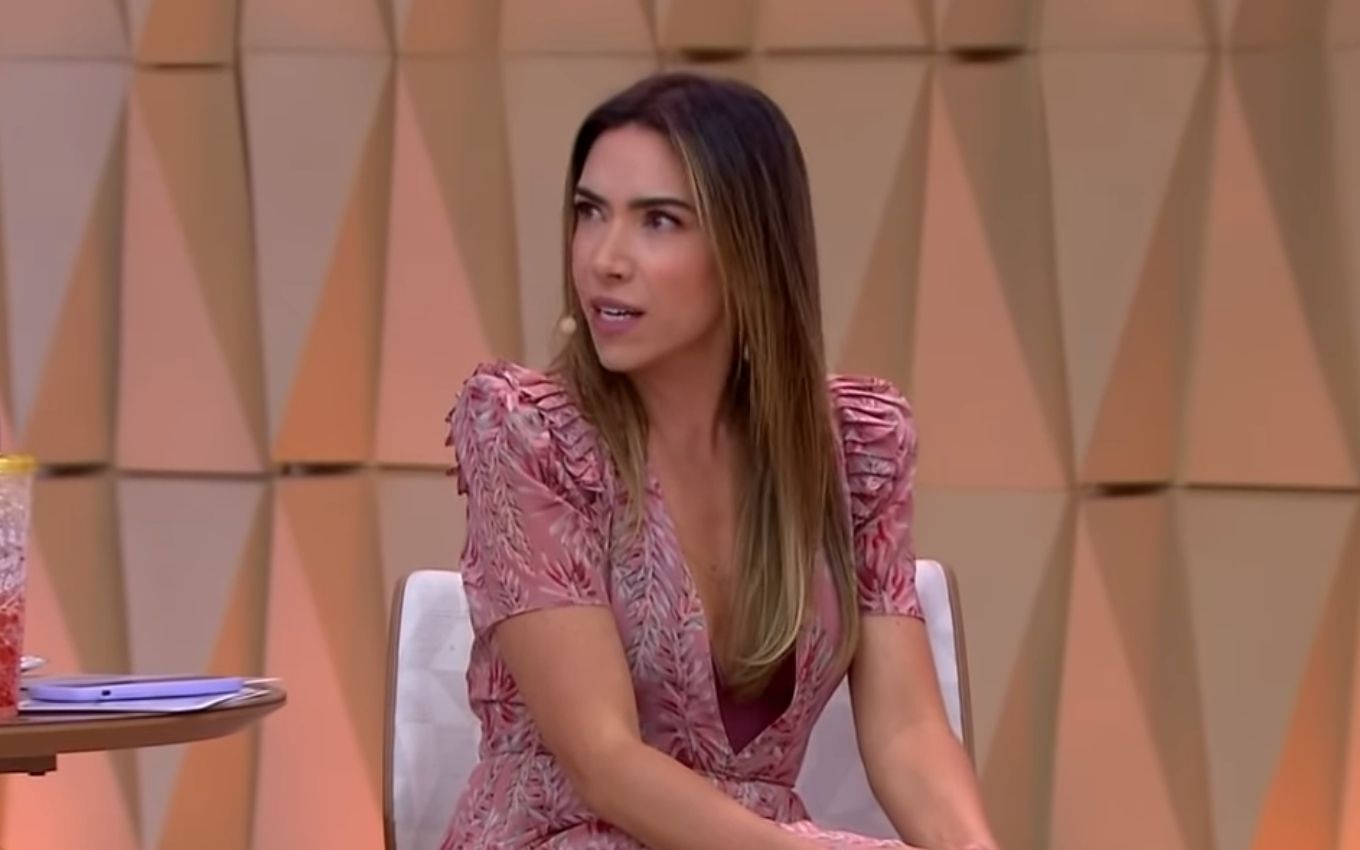 For the fourth time in just over a month, Vem Pra Cá will change time on SBT at the request of Silvio Santos. As of Monday (10), the program presented by Patricia Abravanel and Gabriel Cartolano will return to the morning range, after suffering in the afternoon.
SBT's staff confirmed to the TV News that the attraction will resume its former space in the network of the broadcaster, returning to occupy the range from 9:30 am to 11:00 am. With that, the First Impact will again be shortened, and Bom Dia & Cia will gain more time on the air, stretched until 15:15, when Fofocalizando will go on air.
Vem Pra Cá had only eight editions in the afternoon, with less than two weeks in the time before Fofocalizando. In addition to presenting a poor performance in the audience, it dropped the average of the gossip program led by Chris Flores.
The decision was made today, by Silvio Santos, and communicated at the same time to the management, who has already talked to the production team about their new working hours.
Previously, the owner of SBT believed that his daughter's program had the strength to go head-to-head with Reinaldo Gottino and Fabíola Reipert, who make Record the leader with the painting Hora da Venenosa, or even bother Globo, which at the time Maju Coutinho in front of Jornal Hoje.
But Vem Pra Cá never managed to come close to offering threats to leaders. On the contrary, on several occasions he was surpassed, albeit for a few minutes, by Catia Fonseca with his Best of the Afternoon, from Band.
Returning to the old schedule, Patricia and Cartolano will again have Ana Maria Braga as their main competitor.
.