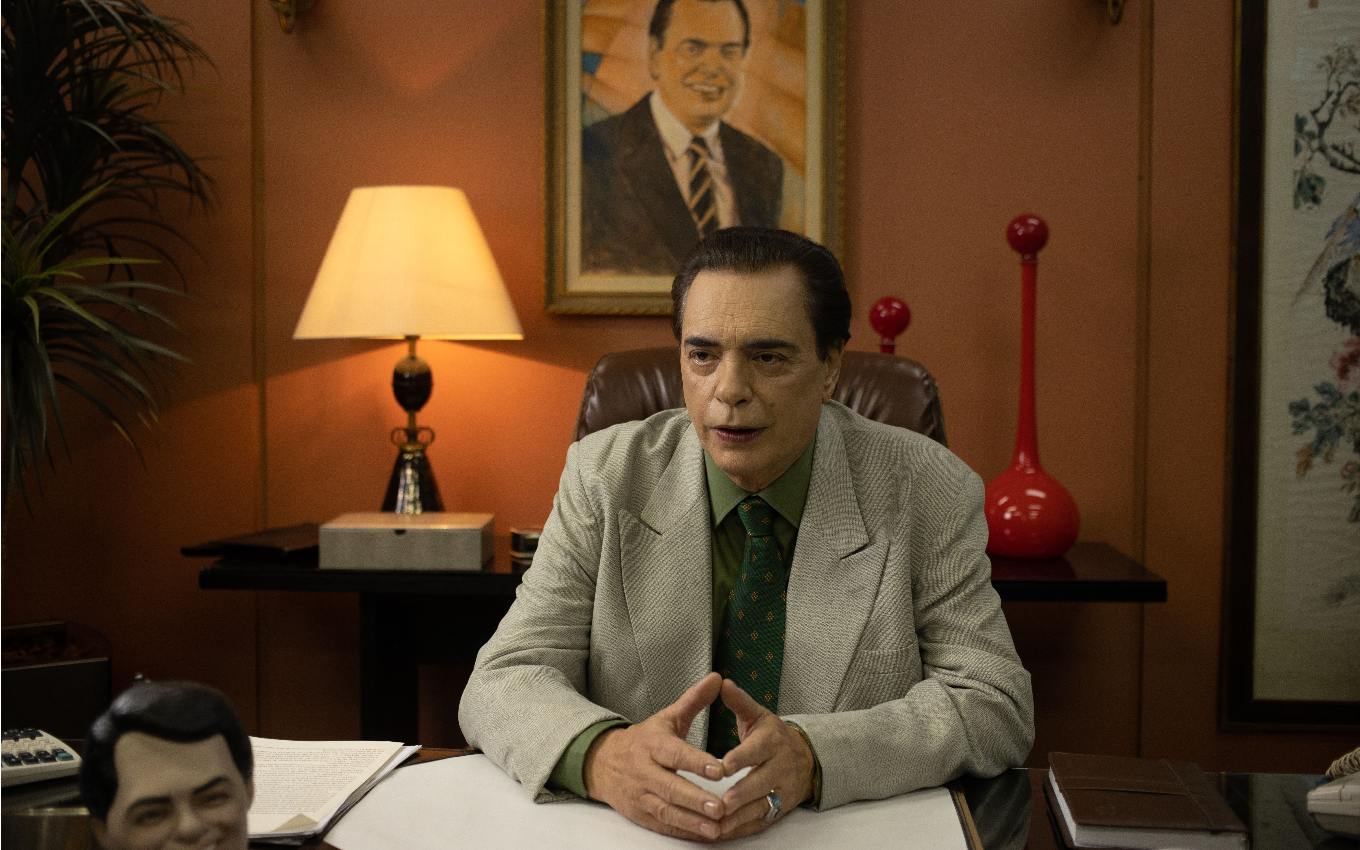 Silvio Santos' trajectory on television will be presented in the series O Rei da TV. The project is one of the bets of Star+, Disney's new streaming aimed at a more adult audience. The platform released information about its original Brazilian productions and revealed the first photos of the drama with the story of the owner of SBT.
The series will be recorded in São Paulo, and the release is expected to take place in 2022, with no date set yet. The production is made by Gullane Entertainment in partnership with The Walt Disney Company Latin America.
The episodes promise to present parts of the presenter's childhood, moments as a salesman on the streets of Rio de Janeiro, his first steps on television and some details of how he became the most famous communicator and entrepreneur in Brazil.
The protagonist will be played by Mariano Mattos Martins, at a younger stage, and by José Rubens Chachá (Good Morning, Verônica), who is older. "[Uma saga] Who invented the greatest character on Brazilian television of all times, which is Silvio Santos", says the veteran in a promotional video.
"The insane story of a man who created a character loved, watched and even hated in national proportions. Love, delirium, show, anthological ruffles, backstage, unforgettable madness and a lot of business, of course", commented Martins on social networks about the project.
The cast also includes names such as Leona Cavalli, André Abujamra, Ary França, Barbara Maia, Caca Carvalho, Cassia Damasceno, Celso Frateschi, Claudio Marcio, Giselle Itié, João Campos, Leandro Ramos, Maria Manoella, Paulo Nigro and Roberta Gualda.
In addition to the saga focused on the owner of SBT, Star+ also works in other national productions. In the platform package are the thriller Insânia, starring Carol Castro, the third season of Impuros, the project Bios: Vidas Que Marcaram a Sua (with stories from the bands Titãs and Os Paralamas do Sucesso among the attractions) and the comedies How To Be Carioca and It Wasn't My Fault.
The streaming will bring together series, movies, documentaries and cartoons aimed at an adult audience. Sports content from the ESPN channel will also be available, such as live programs and events of different modalities. The launch in Brazil is scheduled for August 31st.
See the first images of O Rei da TV:
.