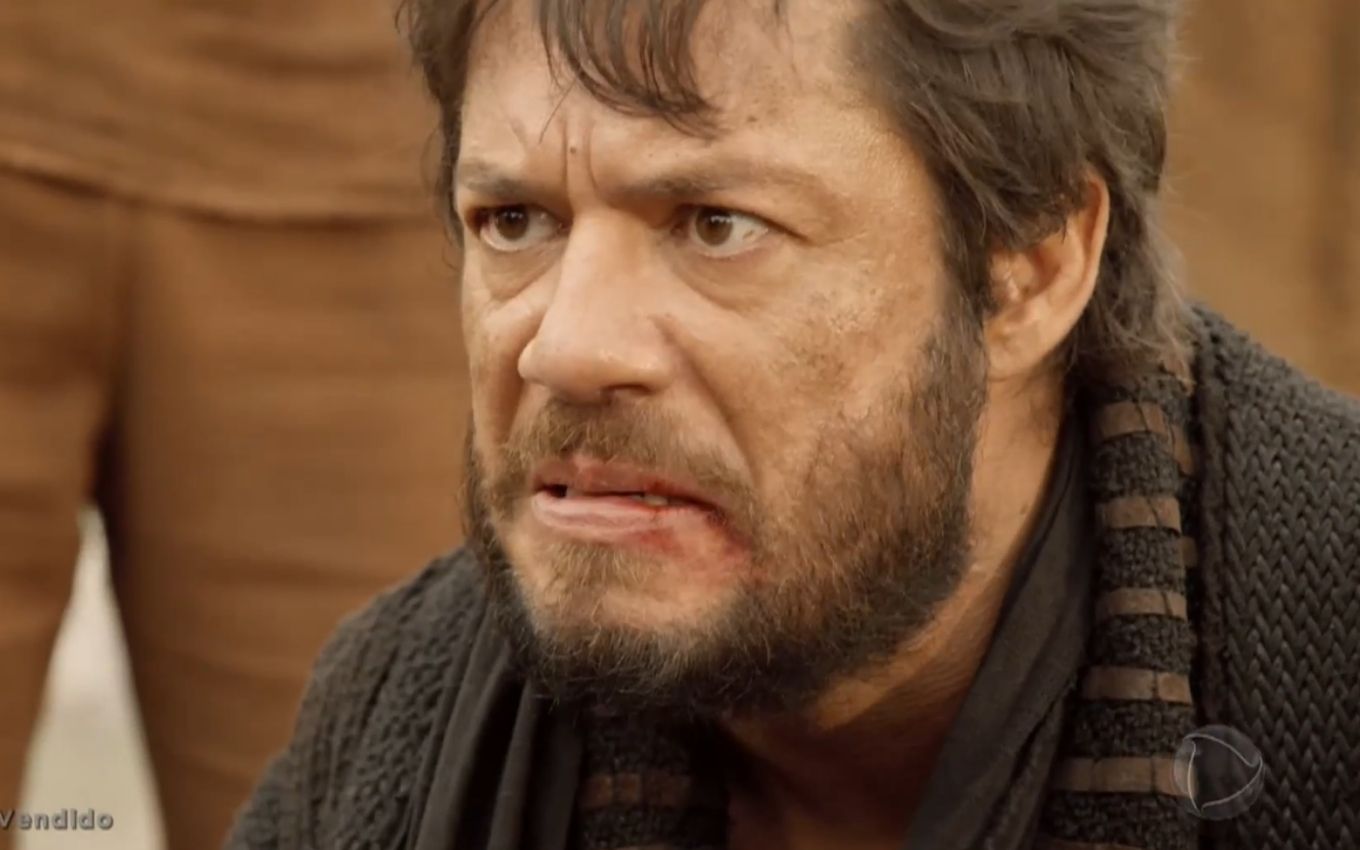 Interpreter of Simeon in Genesis, Igor Cotrim admits that therapy has helped him to let go of the negative energy his demon character demands. In the biblical novel, he is the executioner brother of José (Juliano Laham), one of those responsible for selling the boy into slavery. "It's really heavy," admits the 46-year-old actor.
Psychotherapy entered Cotrim's life a few months ago. But it's not just the treatment that helps you take care of your well-being. The actress Adriana Lessa, his girlfriend, also takes all the credit. "[Eu me cuido] With therapy and with the love I have. When I debuted on the soap opera, I said: 'Thank God, Adriana. For the support you helped me [a ter] and the tools you made me look for, because the character is heavy'", he tells the TV news.
"I started therapy about eight months ago. I started to take care of myself and live this love with Adriana. I started to take it firm now because it was God's gift to have had two jobs last year and to be reunited with Adriana. at my best", he considers. In addition to Genesis, Cotrim worked on the feature Rally – Paixão e Fúria in the Sertão do Brasil.
In Genesis, Simeon is one of the brute children of Israel (Petronio Gontijo), who cannot stand the idea of ​​seeing his brother Reuben (Felipe Cunha) lose his birthright. With an explosive personality, he also led the massacre of the men of Shechem to avenge the loss of the virginity of his sister, Diná (Giovanna Coimbra).
To incorporate an unrestrained man, Cotrim delivers that the work is intense. He analyzes the entire trajectory of Israel's family to inflate himself with the character's revolt. "Simeão and Rúben, when they were little, watched their father like Raquel all their lives [Thaís Melchior] and not from their mother, Lia [Michelle Batista]. It is destabilized. Simeão, with this anger that he has mixed with envy, has an immense bipolarity. A bipolarity before Christ", he analyses.
"It's envy and also the fact that for them, the birthright precepts are Reuben's. For Simeon, it's demeaning something else. There's also the personification of evil, Lucifer [Igor Rickli]. He built this violent thing by being the weakest link, the one most suggestible by Lucifer's demonic influence. He transfigures. I got scared watching (laughs)," he admits.
In later chapters, Simeon led the sale of Joseph into slavery. He even lied to his father by giving his brother for dead. On stage, the actor appears at the height of his lack of control, being held by his brothers so as not to commit follies — in addition to those he has already performed.
Recordings at Record lasted five months and have already been completed. And Cotrim recalls that he sought alternatives so that Simeão's toxic climate would not infect him outside the studios. "Backstage, I started playing with the technique, extras and makeup artists to make it a cool and fun environment for my sanity. I tried to be happy backstage so I could get into that heavy energy and not get dirty, not mix things up", he says.
"I thought: 'I have to infect people on the bright side'. In the makeup, I would put Mozart and Zé Ramalho to listen (laughs). 'Let's do the makeup happy. For God's sake,' I said," he recalls.
play/record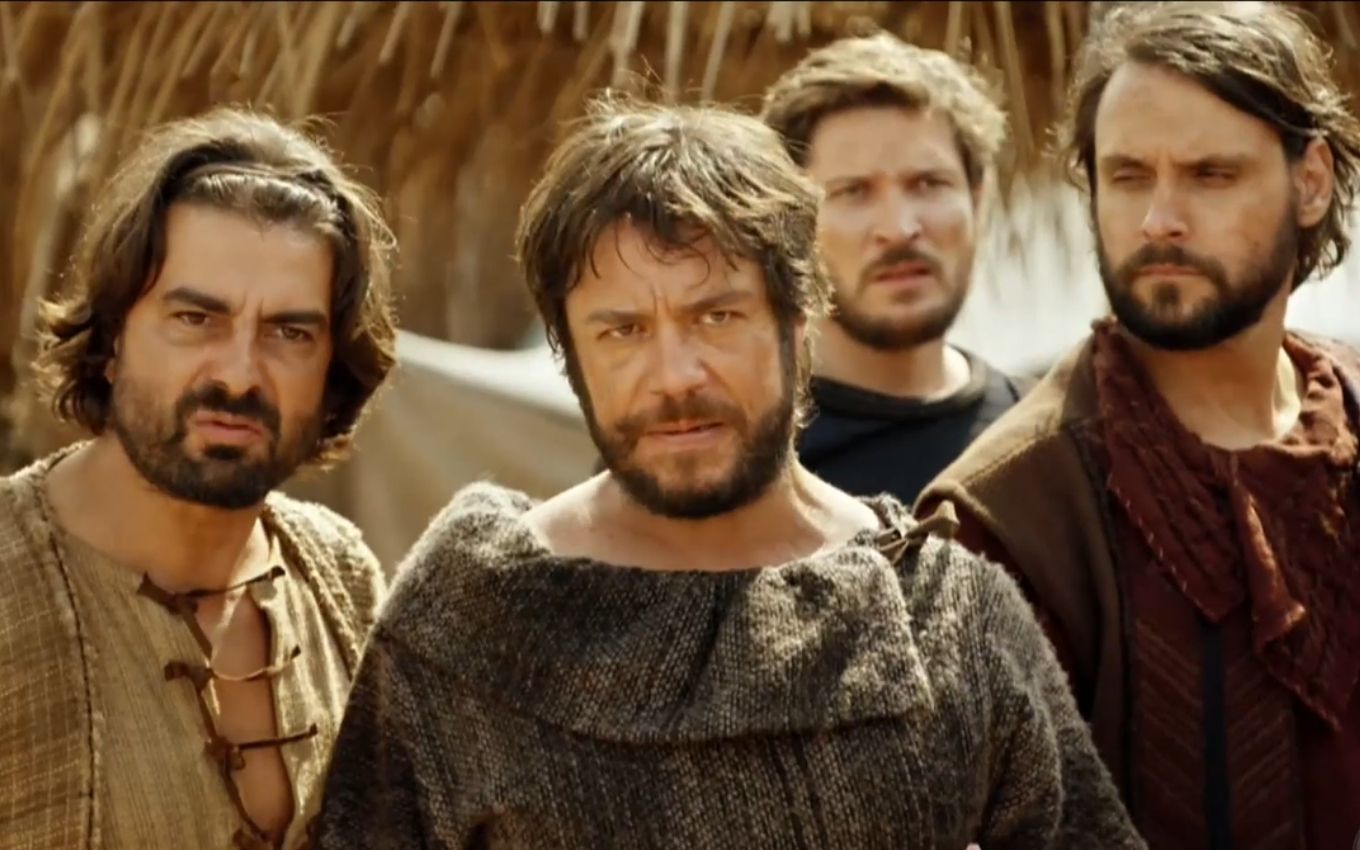 Simeon (center) with his brothers in Genesis
Final straight spoiler
With the work on the biblical plot completed, Cotrim delivers how the final scenes of his character will be: José will meet his brothers and forgive them after all the great martyrdom. "We finished recording the soap opera precisely with the forgiveness part. This is something that I get a lot from the character, which is the fact of being forgiven and forgiving yourself. It's a very beautiful scene", he adds.
"[Na cena] There are ten brothers having to cry and hug Joseph. I, Simeon, could keep mine. But it can't. The character knows the crap he's done. He talks to José and starts to collapse. I was shaking, crying and blaming myself for over half an hour," she reveals.
Genesis marks Cotrim's return to soap operas. His last plot had been Chamas da Vida (2008), on Record. Before that, he was known for playing Boca in Sandy & Junior (1999-2002). He also acted as Matheus in Floribella (2005). In 2009, he agreed to participate in the second season of A Fazenda, on Record. Something that remained only in memory.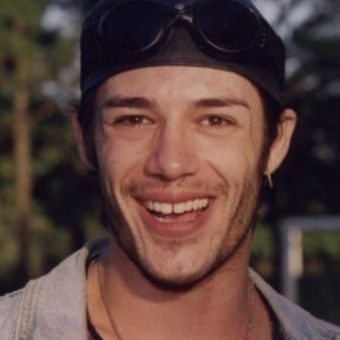 "I don't watch it. I didn't even know the people when I joined (laughs). In A Fazenda, I was true all the time. I was supposed to have won the deal," he laments, who came in fourth. The great champion of the edition was Karina Bacchi.
After Genesis, the artist's next project is the film O Martelo ea Coroa, by Bruno de Souza. The film narrates a fictional encounter between Dom Pedro 2º (1825-1981) and Friedrich Nietzsche (1844-1900). The actor will give life to the philosopher. The role of the emperor will be Werner Schünemann.
There is also a musical project with Adriana, with whom he declares himself totally in love. The two already knew each other in childhood, but the romance only happened in 2020. "It was a reunion of souls. When I met her last year, I had butterflies in my stomach", he concludes.
See photos and videos of Igor Cotrim in Genesis:
.