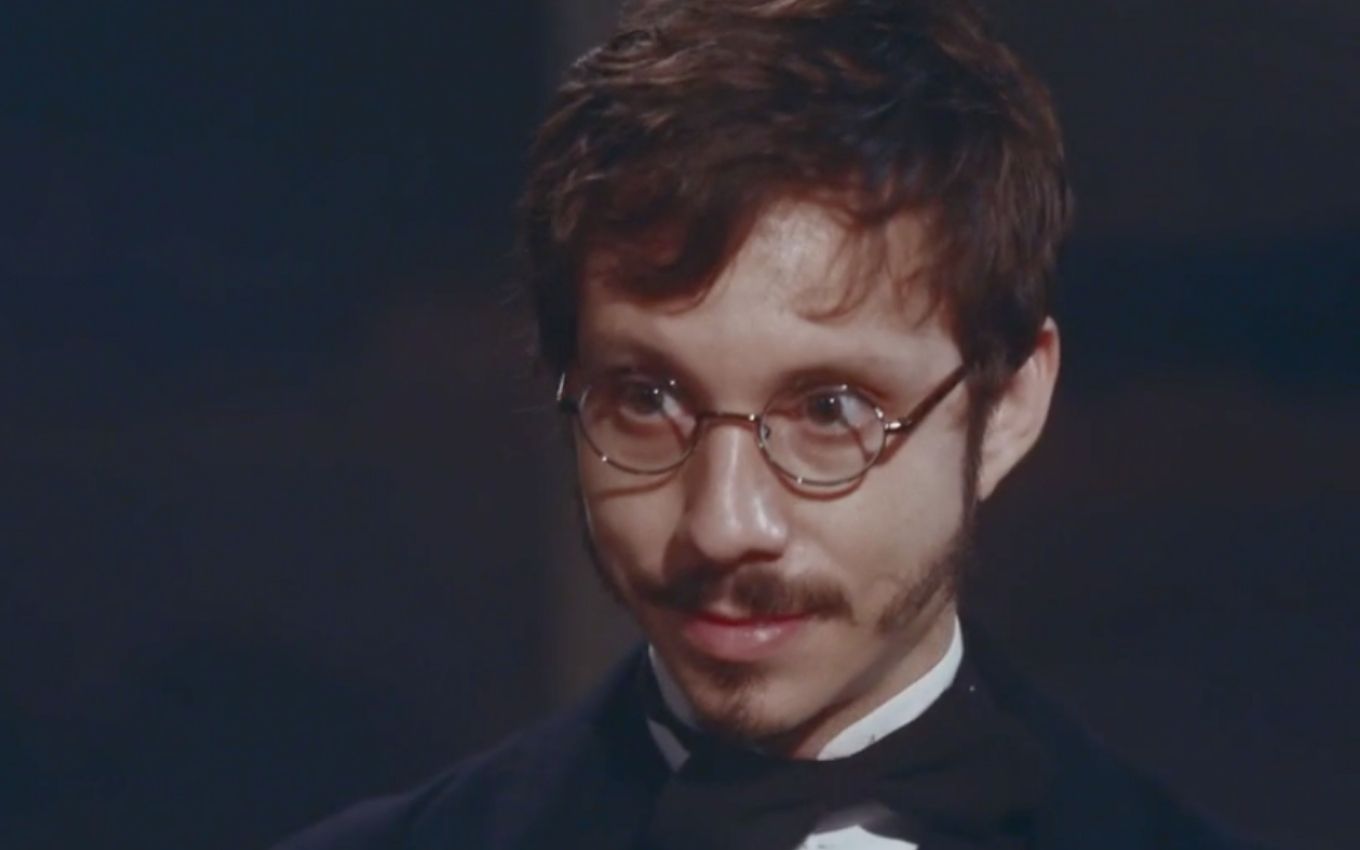 In Tempos do Imperador is not the educational program Telecurso 2000 (1977-2008), but Globo will use the plot of six to teach that the Earth is not flat. In the next chapters, Nélio (João Pedro Zappa) will take Dolores (Daphne Bozaski) close to the sea and explain about the planet's circumference.
As anticipated by columnist Cristina Padiglione, the didactic scene will air next Tuesday (19). In it, Tonico's advisor (Alexandre Nero) will make his lover's dream come true. "Tonico never brought me to see the sea. It's so beautiful. Doesn't it seem that there on the horizon the sea meets the sky?", Dolores will say.
"Yes, it is an impossible love. It seems that they are together, but they will never touch", commented Nélio, completely in love with his boss's wife. The character played by Daphne Bozaski will not notice the courtship because she will be intrigued.
"And what happens after the sea ends? How do boats do? Do they fall into the void? On a precipice?", questioned the girl, who has no formal education. "That's how the ancients thought, but science has already proven that the earth is round," the boy will explain.
Dolores will receive Nélio's class
It's review time!
Stubborn, Dolores will not believe that the planet is not flat. With patience, Nélio will point to the end of the horizon, where there is a vessel at sea:
See that boat approaching? We're only seeing the mast, the hull hasn't appeared yet. If the land were flat, we would see the entire boat. But the earth is round, so we see the mast first and then the hull gradually appears. This happens because of the Earth's curvature.
The character played by Daphne Bozaski will be encouraged by the class and will make a point of observing the environment to resolve her doubt: "Can we wait until I see the boat's hull appear? Then I'll believe you!"
The only new Globo soap opera on the air, Nos Tempos do Imperador takes place around 40 years after the events of Novo Mundo (2017). In addition to the spoilers, the TV news also daily publishes the summaries of the six o'clock soap opera.
---
Learn all about the upcoming chapters of soap operas with the Noveleiros podcast
Listen to "#78 – Pilar Goes From Hell to Heaven in In Times of the Emperor!" on Spreaker.
---
Subscribe to the channel TV news on YouTube and watch videos with revelations of what will happen in Nos Tempos do Imperador and other soap operas.
.