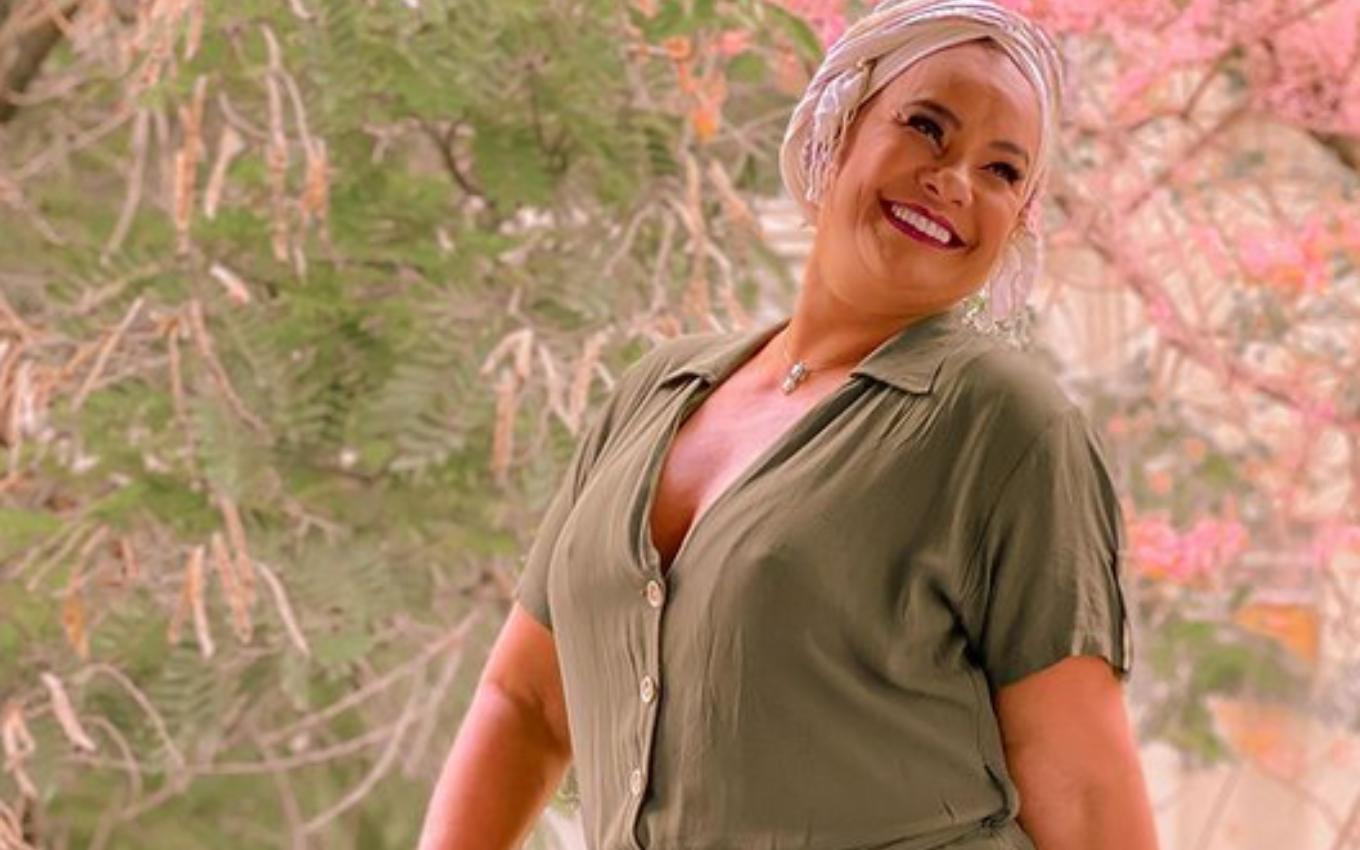 Solange Couto will reappear on Globo's screen as of this Monday (4), with the rerun of O Clone in Vale a Pena Ver de Novo, but she stated that she has other unpublished works underway. The actress spent five months living at the Artists' Retreat alongside her mother and was therefore the target of rumors that she was ill and had financial problems. However, she made sure to bring her version of the facts and tell what she has been working on recently.
"They invented that I was broke and sick, but I stayed at the Retiro just to keep my mother company. I also had work to do here in Rio and had not yet rented an apartment," explained Solange in an interview with the newspaper Extra.
She also said that she is currently shooting a film for Netflix and a project for Multishow, both slated for release in 2022.
While these attractions are not released, Solange is dedicated to creating content for social networks and also has plans to publish a new book. She has already written the material, called Minhas Entranhas, Meus Camarins, in which she tells about her life trajectory.
Starting this week, the public will be able to see her on TV in the most outstanding role of her career in television drama: Dona Jura from O Clone. "I usually say that Dona Jura is not a character, she is an entity! At the time of the recordings, I didn't dominate that being, she had her own attitudes that I, Solange, would never have. I'm calmer. She even bit the fighter Vitor Belfort, Do you have any idea? It's crazy!", he recalled.
There's not a day I walk down the street without hearing, at least three times, 'Hey, no, no,' or I'm not called Dona Jura. She was attached to me.
In the novel by Glória Perez, several famous people made illustrious visits to Dona Jura's bar, such as Ana Maria Braga and Zeca Pagodinho. For 2021, the actress made her list of celebrities she would invite to the bar.
"Jojo Todynho said that if she played a role on TV, she would be like Jura. She's very true and funny, I couldn't miss it. I love Xuxa and Ivete. Chico Pinheiro likes a samba circle a lot. Renata Vasconcellos, on the other hand, loves me. surprised her in a Zeca pagoda in Xerém. So I think she would also like it," commented Solange.
.