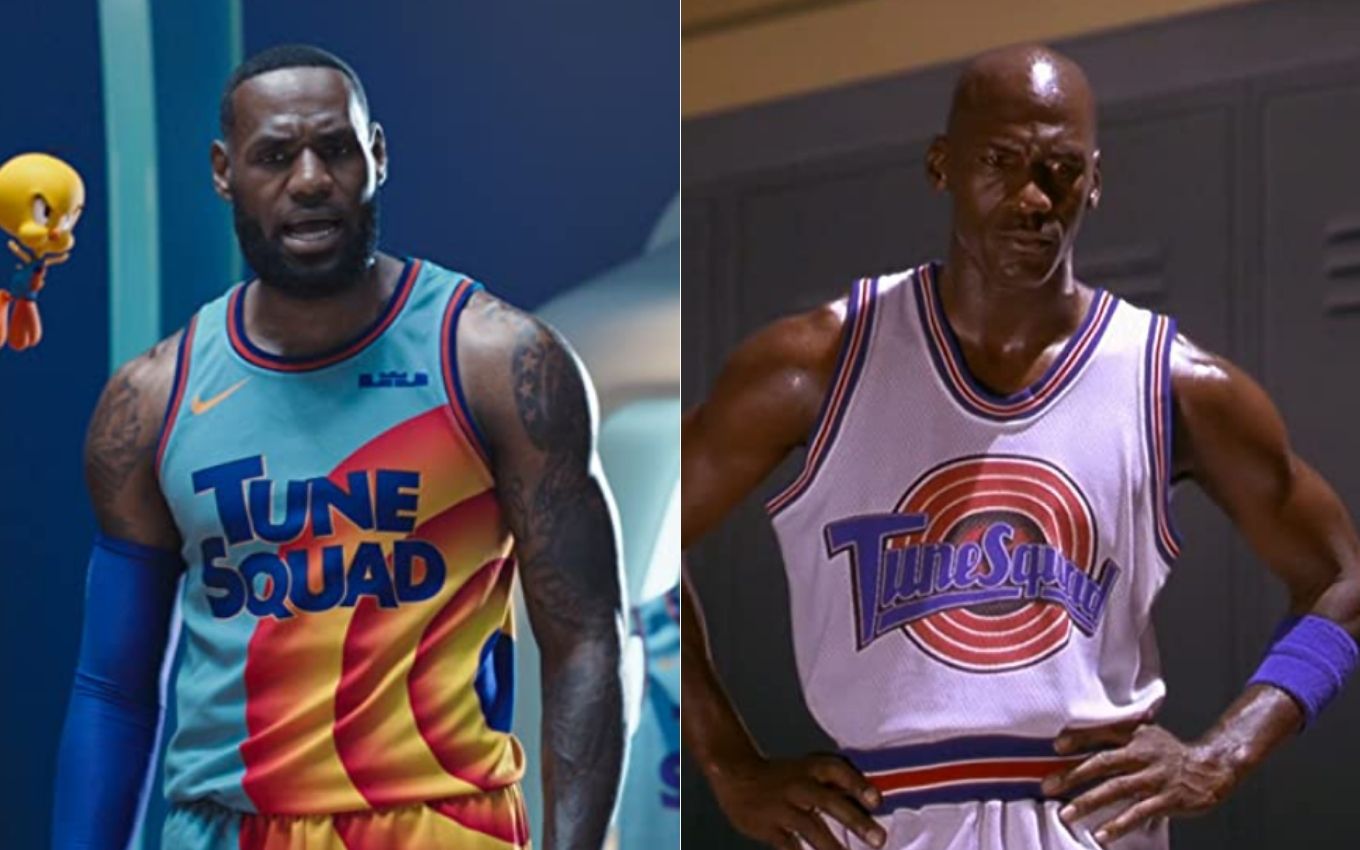 With lukewarm reception from both critics and audiences after opening in theaters, Space Jam: A New Legacy (2021) was detonated by Joe Pytka, director of the 1996 original film starring Michael Jordan. The filmmaker criticized the sequel and said LeBron James is not on the same level as the former NBA star.
In an interview with TMZ portal, Pytka listed several flaws in the film directed by Malcolm D. Lee (Everyone in Panic 5) and stated that, for him, the main reason for the low level was the choice of James as the protagonist.
"The truth is that LeBron James is not Michael Jordan. LeBron didn't bring truth or heart to the film, so it couldn't work," argued the director.
According to Pytka, the main difference between the two protagonists is that Jordan was not "just" the best player of his generation in the NBA, as was James. At the time, the former Chicago Bulls 23 shirt was considered the greatest athlete on the planet.
Among other reasons to justify the failure of A New Legacy — in his opinion — the director explained that the first Space Jam worked because it was loosely based on Jordan's story. Indeed, the film recaptured some facts of the former star's life, such as his retirement from basketball to play baseball and his strong attachment to his father.
Pytka's criticism also fell on the Looney Tunes and supporting cast. The director claims that the original film selected well-known stars at the time, such as actor Bill Murray, former player Larry Bird and then-NBA idols Charles Barkley, Patrick Ewing and Shawn Bradley. In the case of Bugs Bunny and his friends, the filmmaker detonated the animations.
"Bugs looks like one of those cute dolls you buy at airport gift shops to take to your kids when your business trip takes longer than expected," he described.
In addition to LeBron James, Space Jam: A New Legacy features Don Cheadle, Sonequa Martin-Green, Anthony Davis, Klay Thompson, Damian Lillard, Draymond Green and Zendaya. The feature is currently playing in movie theaters in Brazil and should soon arrive in the HBO Max catalogue.
Watch the movie trailer:
.