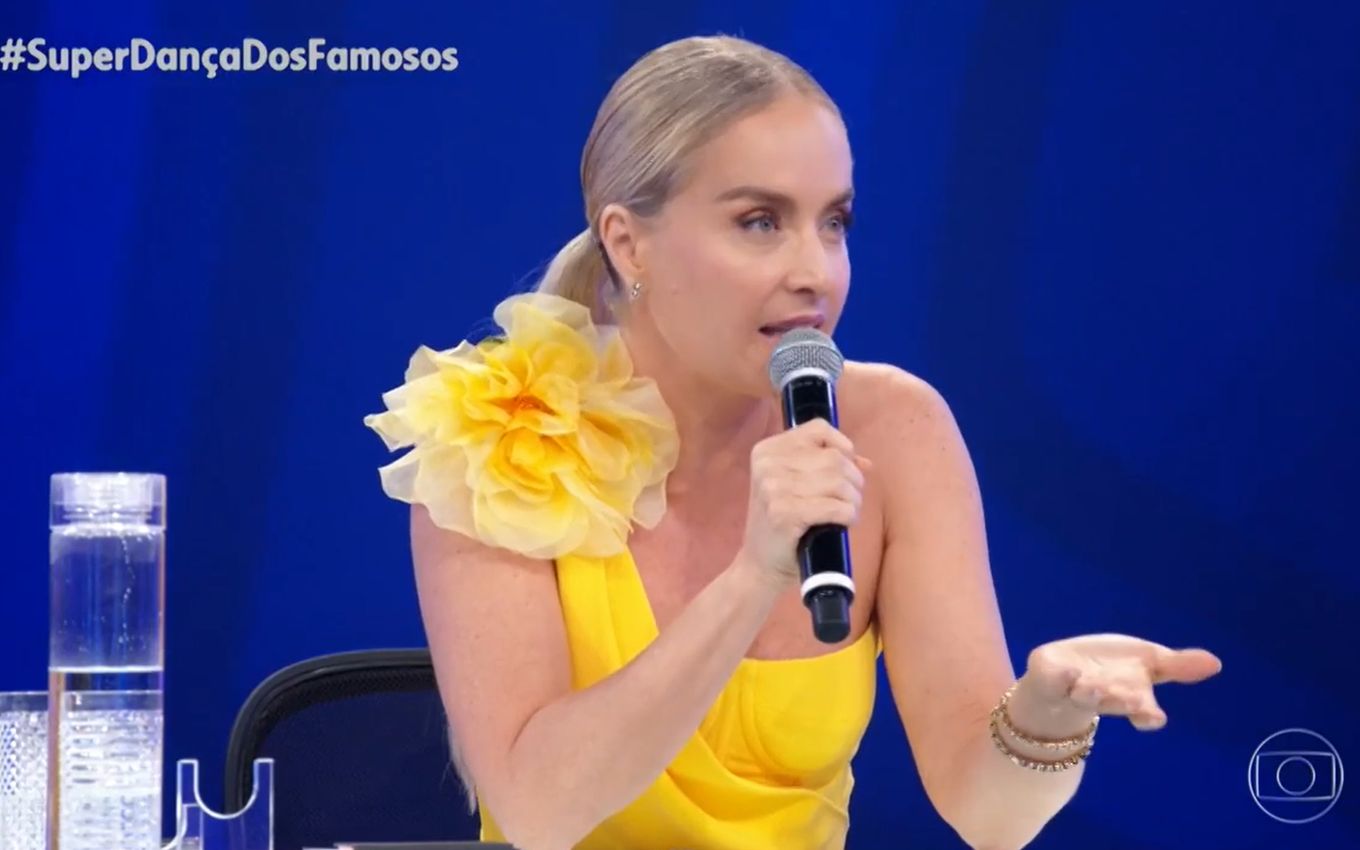 Before advertising to TV news who had been hired by the HBO Max platform to run the talk show Jornada Astral and develop new projects, Angélica was anxious about the rumors that sprang up in the press and social networks about her professional future. Rumors put the blonde as the new presenter of Ding Dong, Dança dos Famosos and other paintings that Globo intended to turn into solo programs after Fausto Silva left the network.
"There were speculations, often unfounded, during the time I was off television. Sometimes I had fun, but sometimes I was distressed because I wanted to tell the truth. Come up and say: 'Wait, guys, it's not like that at all. ! It's another thing.' When we started to discuss this project with HBO Max and speculation began to arise about other things, I was very anxious," admits the 47-year-old presenter to the report.
On her social networks, the communicator was still heavily charged by her fans, who wanted to know her next steps — her contract with the streaming platform, however, required absolute secrecy. "It was distressing. I have a very close contact with my fans, I talk to them, I follow the networks. So, of course I understand their anxiety as well", he sums up.
Angelica understands that, having spent most of her life in front of the cameras, her disappearance is strange.
I know people root for me because they've been with me for a long time. There were 24 years at Globo, there was still SBT, there was Manchete. I started when I was 12 years old, it's been 35 years on TV, you can't even think that there will be anxiety. You can't think that [esse carinho] it just ends, that nothing [de novo] happens and everyone will be fine.
She, however, points out that this "television quarantine" turned out to be positive. "My personal life needed this time. I'm living a very special moment, but people don't know details about it. When it's something you like, that you're very involved, you want to tell everyone," he justifies.
One thing she doesn't understand or accept is when speculation takes a nasty turn. "During this period [de afastamento], things like: 'Oh, she's sad' and 'She had a fight with I don't know who'. And none of that was true. But at the same time, I'm not going to go on my social networks to explain myself or to explain things I don't need. Time explains, attitudes explain, truth explains."
At HBO Max, which arrives in Brazil this Tuesday (29), Angelica will lead the Jornada Astral. Otalk show uses astrology as a cutout to delve into the intimacy of different celebrities who share the same sun sign. In each program (there will be 12 in the first season), two guest personalities tell the particulars of their sign.
.