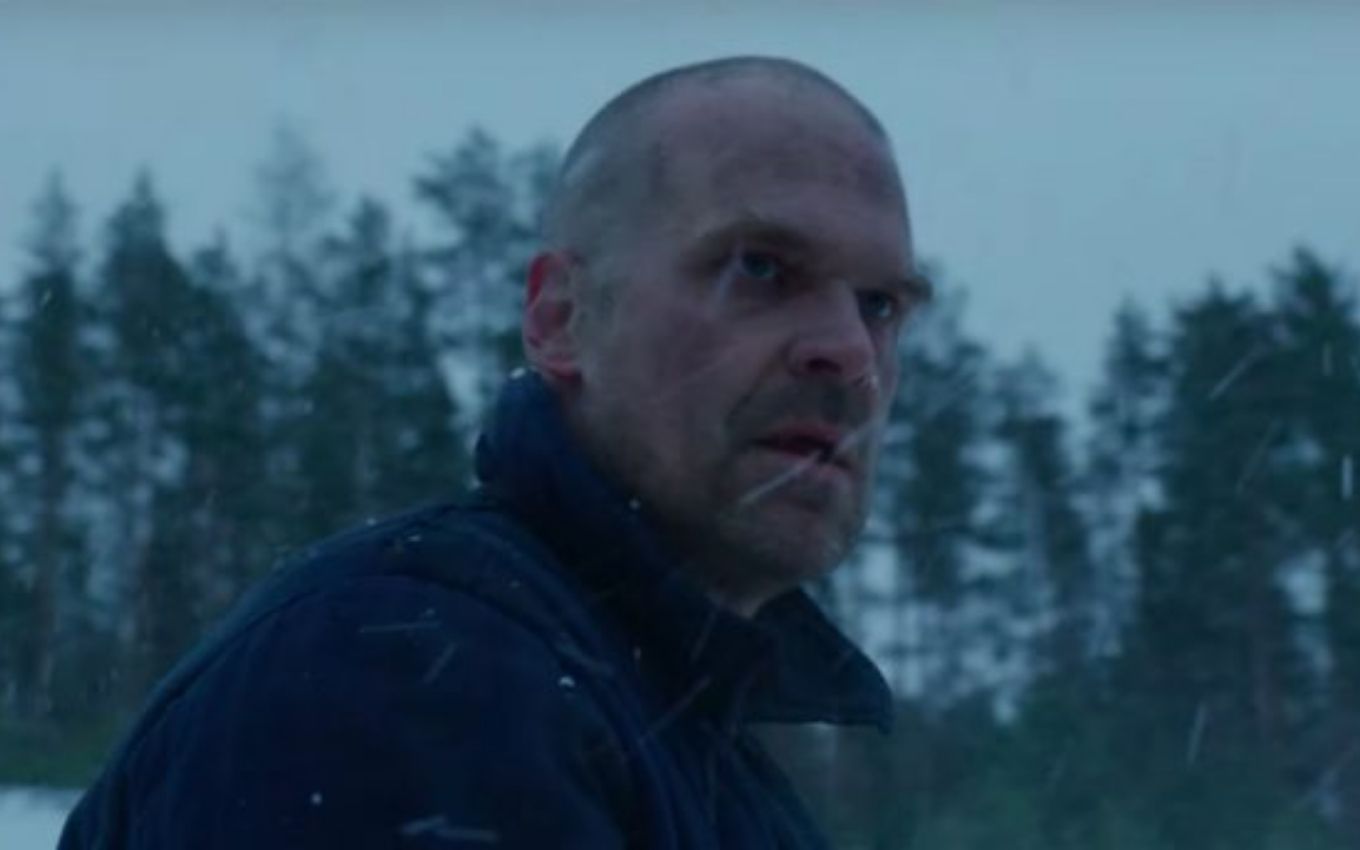 Stranger Things star David Harbor said the upcoming season four will reveal secrets of police officer Hopper never before addressed. The actor also recalled that the series had hinted at his character's past in sophomore year, when Eleven (Millie Bobby Brown) rummages through boxes in his home's attic.
"We're going to see Hopper in his most vulnerable state, we're going to reveal a lot of story points that we just suggested in the boxes in his attic. We're going to see a lot of these different topics and also a rebirth of him," said the actor in an interview with Entertainment Weekly magazine.
In season two's episode Will the Wise, Eleven finds several unopened boxes in Hopper's attic. Each of them had a written word that revealed the stored content. The options were: Pai, Hawkins Laboratory, New York and Vietnam, indicating that the policeman fought for the United States in the historic Vietnam War (1955-1975).
According to Harbour, some of the ideas for the character's past and that will be presented in the new year emerged in the first season. The actor talked with the Duffer brothers, creators of the series, about what would be interesting for Hopper's story, and they decided to use those topics.
There's something really well introduced this season that I've known since day one of the show. The Duffers and I would sit around and speculate, 'Wouldn't that be cool?' from the minute we started shooting. We never thought we'd have a second season, and then we're going to do it in season four. It's so satisfying to have come up with an idea five years ago and say, 'This is a season where we're going to reveal this secret that we were just using as a subtle thing.' I'm going to lay it all out, and it's really cool.
The actor concluded by saying that Hopper's arc prepared for the fourth year is one of his favorites of the entire series.
"He was this guy who had issues with his teenage daughter and kind of got stuck in this world of his own darkness. He's going to resurface as a different human being. He has this vulnerability and also a brutality he needs to survive Russia. see this whole other side of it, and it's some of my favorite things [na série]", completed.
The new wave of episodes was postponed due to the Covid-19 pandemic. They will explain the return of police officer Jim Hopper, allegedly killed by an explosion in the final chapter of third year.
Because of the explosion, Joyce Byers (Winona Ryder) moved from Hawkings with Eleven (Millie Bobby Brown), Jonathan (Charlie Heaton) and Will (Noah Schnapp). The final moments revealed that, in Russia, soldiers keep an American (Hopper) and a Demogorgon imprisoned.
Season four will also introduce new names into the cast. Among them are Amybeth McNulty (Anne With an E), Myles Truitt (Black Lightning), Regina Ting Chen (The Queen of the South) and Grace Van Dien (The Village).
A release date for the new year has not yet been set by Netflix. The series is expected to return only in late 2021 or early 2022.
Watch Stranger Things' first season four teaser:
.