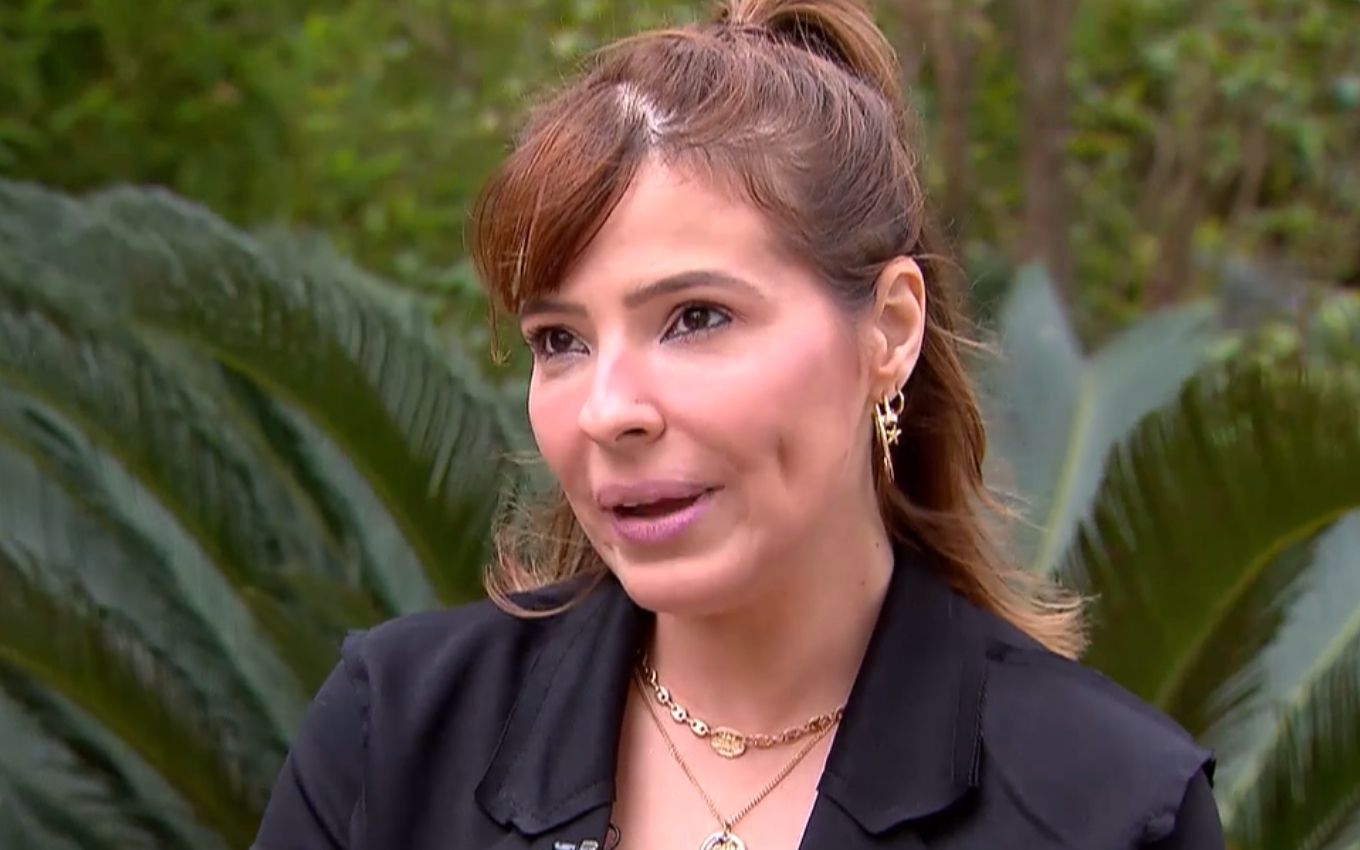 Dental student Aline Vargas denounced two Big Brother Brasil producers for sexual harassment. According to information released this Tuesday (8), the university student claims that Globo employees asked for intimate photos so that she could advance in the selection process for the reality show.
"In the course of a long conversation, he asks me for a naked photo, a nude. I have all the possible evidence, I have prints authenticated by the Court. Now, at this moment, I am playing with a shark, the program that Brazil embraces and loves", said Aline to Record's General Balance Sheet.
In an interview with reporter Grace Abdou, the university student did not name the producers, but stated that one of them is influential in the reality selection process: "It moves between direction and production [do programa]. When he had the selection processes in person, he went to all of them".
The case would have started in May 2020, when Aline decided to sign up for the reality show. In the report, she states that she was selected for the next steps, but ended up not entering the program. "The surprise was, three months later [em janeiro de 2021], she is wanted by a producer of the program on the social network," said the journalist.
The alleged producer would have sent the following message to Aline: "Super enjoyed, glamorous". "I didn't suspect it because the BBB also has the famous scouts. So, for me, he was in the role of scout. In mid-January, he called me, said he would accompany me to join the BBB22," said Aline.
"I was in a state of shock, even. I even turned white, I was with my husband by my side", recalled the student, citing the moment when she had received the request for the intimate photo.
Some time later, she resumed contact with the producer and denied sending the image. "You have few chances. You're married, it's not a profile you like. However, anything is possible, good luck!", he would have replied.
Wanted by TV news, the Civil Police of Minas Gerais informed that the case is being investigated. "The police inquiry is underway at the Specialized Police Station for Investigation of Sexual Violence in Belo Horizonte. Other details will be passed on in due course, considering that investigations are ongoing and disclosure before the conclusion of the procedure may hinder the progress of the case", informed the agency in a note. Globo did not respond to the report's questions.
For Record, Globo said that it is not aware of the inquiry and that it does not comment on issues related to Compliance. "The company maintains a Code of Ethics, which must be followed by all its employees, and an ombudsman ready to receive any reports of violations of the Code. Every report is carefully investigated as soon as the company becomes aware of it, and the necessary measures are adopted ", said the channel.
Check out the report:
.