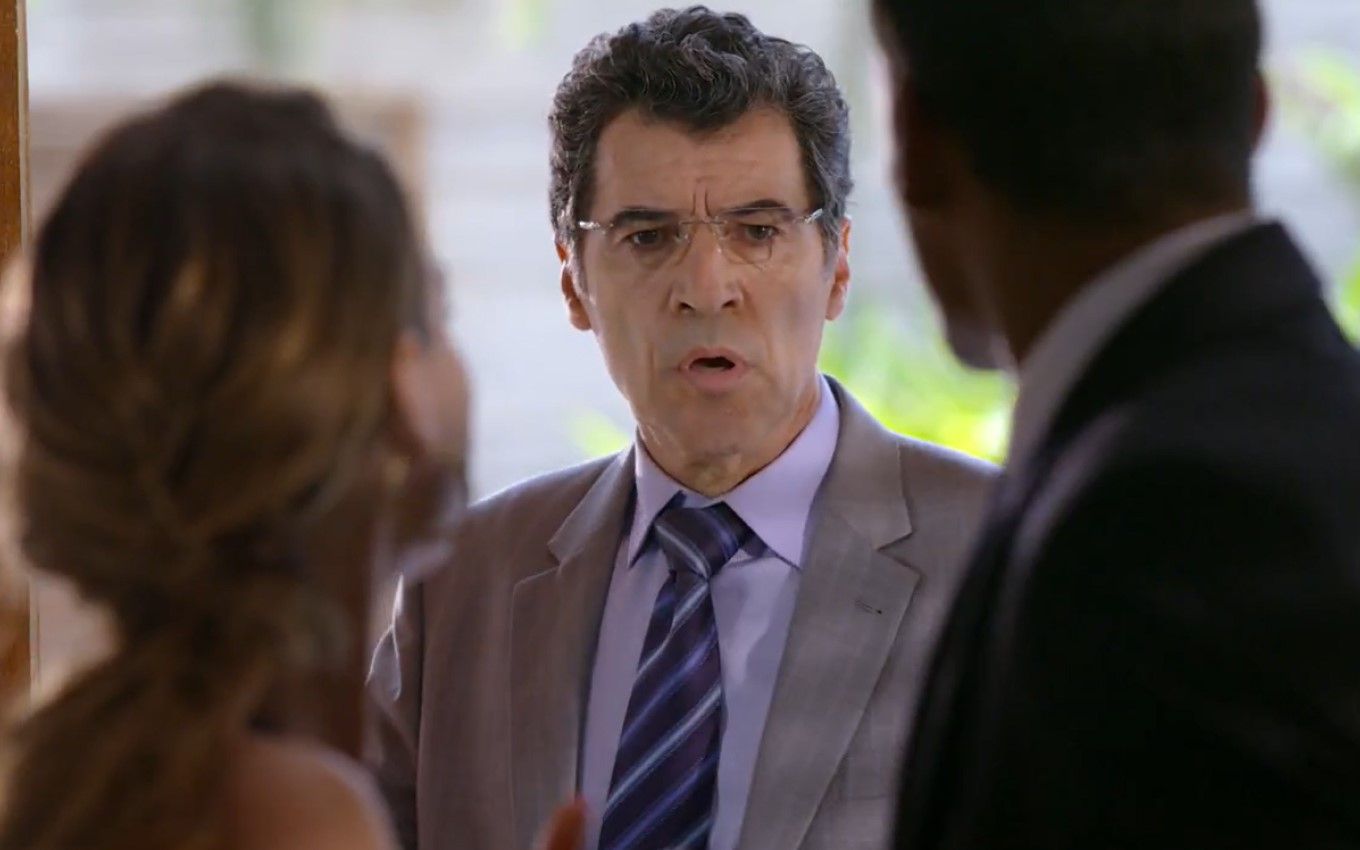 Second, 7/26 (Chapter 127)
Sofia and Dora worry about Marcos' reaction when they ask him about the house expenses. Gabriel proposes to partner with Manuela. Alice confesses that she cannot accept Renato's passion for Suzana.
Iná asks Manuela to help get Ana out of her depression. Lúcio is apprehensive about Ana's condition. Francisco delivers the announcement of the piano's sale to the doorman. Eva is surprised to learn that Ana is depressed. Lúcio and Rodrigo end up arguing.

Tuesday, 7/27 (Chapter 128)
Manuela overhears the argument between Lúcio and Rodrigo without being seen, and is stirred to hear Rodrigo say that their marriage was the best thing that ever happened to him. Lourenço is recognized as Tiago's father.
Jonas insults Cris, who begs Matias to take her away from home. Eva arrives at Iná's house to take care of Ana. Cris and Matias kiss. Celina looks for Lourenço, and the two approach.

Wednesday, 7/28 (Chapter 129).
Manuela explains to Gabriel that she doesn't want to join him professionally. Julia goes out with Eva. A man invites Julia to do a commercial and Eva is interested, even though the girl says she doesn't want to.
Iná wonders when she sees Julia dressed to go out with Eva. Lúcio tells Celina that she's signed up for a postdoctoral degree in London. Jonas catches Cris and Matias kissing.
Thursday, 7/29 (Chapter 130)
Jonas throws Chris out of his house. Julia takes the photos for the campaign. Cris asks Lourenço to stay with Tiago until she gets organized. Eva is pleased to learn that Jonah has been betrayed. Vivi leaves Cris alone in a restaurant. Sofia tries to convince Ana to go back to training, but she refuses. Suzana tries to talk to Cicero. Cris is disgusted with the deal that Jonas proposes.

Friday, 7/30 (Chapter 131)
Julia complains to Ana about tiredness. Lourenço thinks about asking for shared custody of Tiago. Lúcio takes Júlia for a walk and finds his despondency strange. Julia tells Manuela that Eva took her to take pictures at an agency.
Dora tells Marcos that he needs to look for a job. Rodrigo and Manuela are faced with a outdoor with the photo of Julia. Renato looks for Cicero at the dealership. Lourenço takes Tiago to Cris' apartment. Iná throws Eva out of her house.

Saturday, 7/31 (Chapter 132)
Eva plays the victim in front of Ana, after her daughter finds out about Julia's campaign. Nanda is pleased with the success of her thrift store. Dora is irritated by Marcos' resistance to getting a job. Celina examines Julia and leaves Manuela and Rodrigo apprehensive. Celina tells Julia that Julia's condition can be serious and that she needs to be hospitalized.
---
The chapters of A Vida da Gente are provided by Globo and are subject to change without notice
.