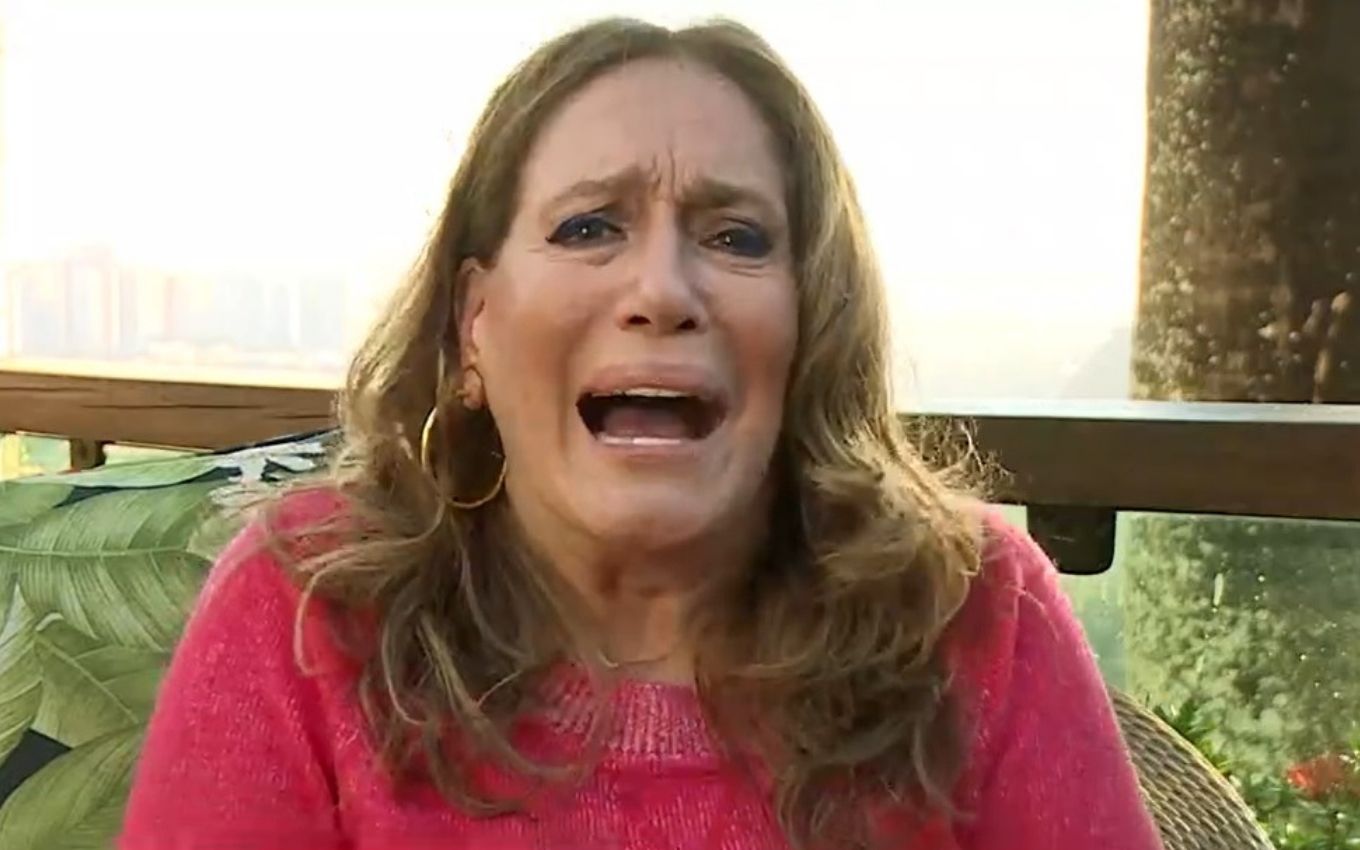 Susana Vieira revealed that she is lacking during Se Joga this Saturday (17). "I was a woman in love, all my life I liked dating, I liked getting married, married five times, dated 20. And the pandemic, my love, 'got' me in the drought," said the actress during the debut of her painting, Susana Sem Filtro, in the attraction of Fernanda Gentil.
The statement of the actress, who is far from soap operas, was a response to the provocation of Welington Rossini, who sent his "question" to the artist replied.
In the case of the resident of Londrina (Paraná), the video gathered only praise and an invitation to meet the owner of the painting. "Firstly, I wanted to say that you are beautiful, wonderful, splendid, and I'm single. Are you single?", he asked.
In response to the flirting, Susan laughed and blurted out the verb. "Yeah. I'm very single, almost abandoned. It's a shame to say that," she joked. Despite the emotional loneliness, the actress revealed that she is fine and dismissed the suitor.
"But I'm happy. I'm happy because I got vaccinated, I'm happy because I'm alive. I'm happy because I'm working. So, thank you so much for your invitation, but we can only get to know each other after we leave to wear a mask. At the moment, we are all with our mouths closed. A kiss, love, from afar," concluded the actress.
Away from soap operas since Éramos Seis (2019), Susana Vieira returns to TV from this Saturday afternoon (17). On the interactive board of the Se Joga program, Susana Sem Filtro, the veteran acts as an unfiltered advisor to the public, with her tidbits about the love life of others and work.
This is not the first time that the actress participates in an entertainment program on Globo. In April 2016, the artist had a meteoric visit to Vídeo Show (1983-2019), in an attempt by the network to reformulate the attraction.
On the first day of Susana's participation in command of the attraction, she released pearls such as: "I'm not grandma, I'm hot. Sorry!" and "Will you take the old woman off the air?"
The actress left the program's bench in December of that year to participate in the series Os Dias Eram Assim (2017).
.