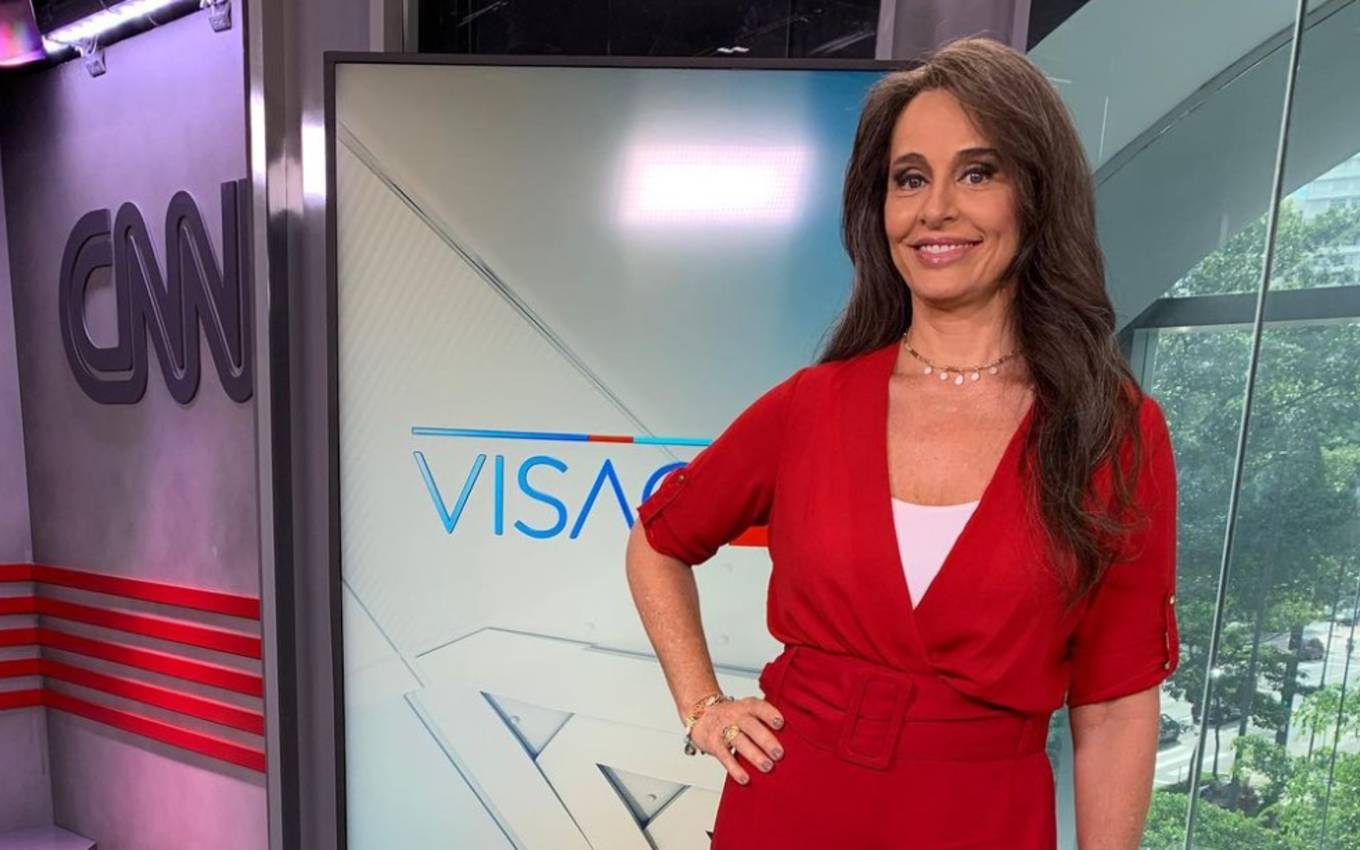 The presenter Carla Vilhena exposed a verbal aggression she suffered on Twitter. This Saturday (24), the CNN employee posted an image in which an internet user calls "baranga" and "pelancuda" to attack your political comments. In response, the journalist points out the hater's macho discourse and puts a selfie in which she uses a photo filter that simulates makeup.
In the offensive message, the Twitter user says: "Carla Vilhena, after she became an old baranga, decided to be a sealer. Pelancuda ridiculous." It is not possible to identify the name of the person who cursed. "There should be a filter for macho discourse, just as there is a filter for sleaze", replied the CNN presenter, who is 54 years old.
In solidarity with the journalist, Renata Lo Prete praised: "beautiful and giant". Musician Lobão, on the other hand, showed indignation: "People have completely lost track of this world! How absurd!" he wrote. In response to him, Carla Vilhena stressed that the aggression she received is not an isolated case. "My dear, this is what we are living, the normalization of the absurd," he replied.
Carla Vilhena was hired by CNN Brasil in October 2020, and is currently head of Visão CNN. She also provides training for professionals who are not used to giving interviews and is often called to give lectures.
Last month, the presenter participated in a debate about the so-called ageism, prejudice against people's age. The Internet user's cursing, which linked Carla Vilhena's age group to the qualification of her comments, is an example of this discrimination.
See the presenter's post and some reactions:
There should be a filter for macho speech, just like there's a filter for naughty. pic.twitter.com/6X9NdlvDS5

— Carla Vilhena (@carlavilhenaa) July 24, 2021
The repression of this print splashed across my computer screen, can you believe it?

I had to take it out with holy water.

– Madeleine Lacsko (@madeleinelacsko) July 24, 2021
How much I loved your GLORIOSA AND FULL photo next to that ridiculous comment. Always wonderful 😍😘

– Renata Agostini (@renataagostini) July 24, 2021
In addition to all the slurry that this one spreads, it has a dose of immense repression.

— Emílio Moreno 🐊 (@emiliomoreno) July 24, 2021
.