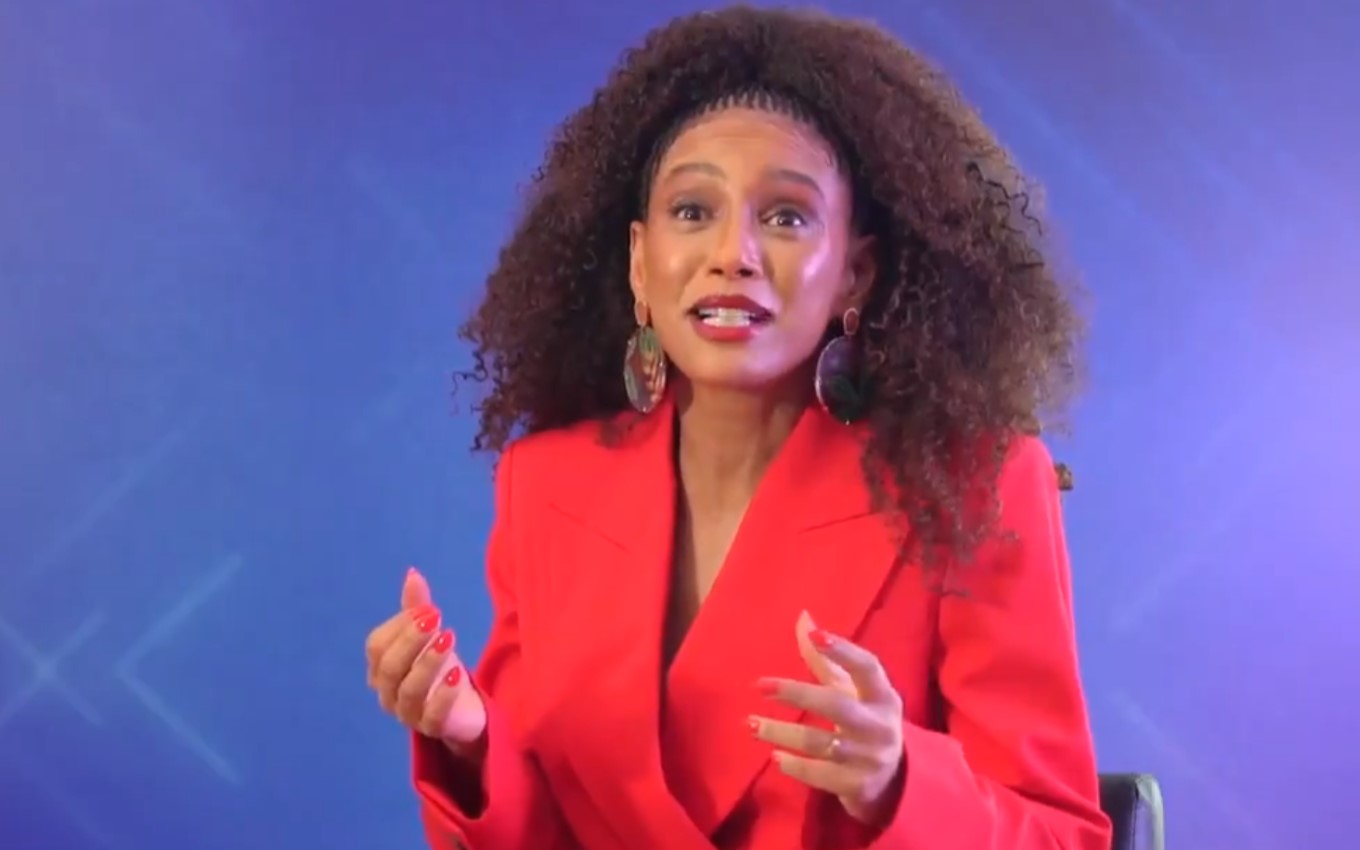 Chosen for the jury of The Masked Singer Brasil's debut season, Taís Araujo is afraid of committing blunders in Globo's new reality show, which opens next Tuesday (10). As all candidates will be masked, their fear is to eliminate some great national artist.
"And the shame of you saying: 'It's so-and-so'. Oh, my God, I eliminated Roberto Carlos. Can you imagine a thing like that?", said the actress in the competition's new announcement, led by Ivete Sangalo.
Without knowing who are the 12 famous people chosen by the network to sing on the program, Taís believes that the presenter Ana Maria Braga, with whom he had a little friction in the past, is among the competitors.
"I'm sure Ana Maria Braga is [no elenco]. I can bet money," she said, laughing at the situation. "I have no idea what's going to happen."
In 2017, the actress was at Mais Você and was invited to try a pumpkin gnocchi, but she refused because she didn't like the fruit. The presenter, at the time, was annoyed with the slight and the internet noticed the climax between the two in the program, shown live.
Two years later, Taís returned to Globo's morning and again Ana Maria Braga offered him a pumpkin, but this time it was just a prank by the presenter, to put an end to the rumor of stress between the two.
Taís Araujo will share the panel of jury at The Masked Brasil with Simone Mendes, Rodrigo Lombardi and Eduardo Sterbitch. Check out the new promotional video for the reality show:
The game is about to start! Are you prepared to find out with me and the judges who are the participants behind the mask? Now set aside the notebook to write down the tips I'm coming!

I'm all goose bumps here yesmm! 🥵pic.twitter.com/rTqKJ9HsF1

— The Masked Singer Brasil (@MaskedSingerBR) August 4, 2021
---
Subscribe to the channel TV news on YouTube to check out our daily newsletters, interviews and live videos
https://www.youtube.com/watch?v=-JuXMIZ11cPI
---
Learn all about reality shows with the podcast O Brasil Tá Vendo
Listen to "#47 – All About Netflix's Brincando com Fogo Brasil" on Spreaker.
.