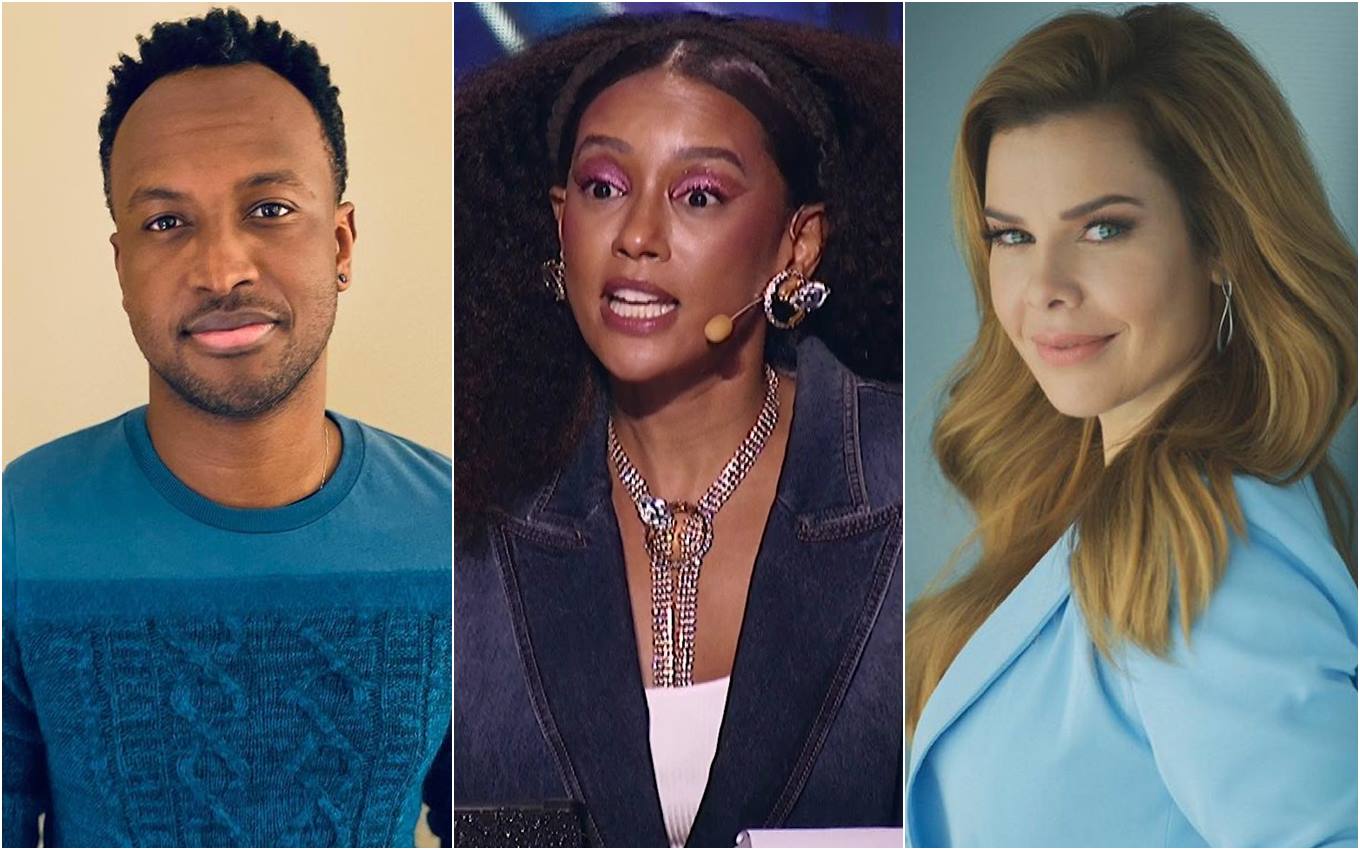 Taís Araujo didn't make a right guess at the debut of The Masked Singer Brasil, but he committed a faux pas that drew laughs from colleagues in the jury of the reality show this Tuesday (10). When trying to guess a clue given by one of the masked singers, she quoted Thiaguinho and Fernanda Souza, as if they were still married, but soon realized the flaw and apologized.
Right after singing Here Comes the Sun, a classic by the Beatles, Girassol gave a hint of its identity to the judges: "I am completely in love with Thiaguinho", she said.
Taís quickly made her guess, and appointed Fernanda Souza as the woman behind the costume. But he soon realized the faux pas and remembered that artists have not been married since 2019.
"Fernanda S… Oh, no! Fernanda is Thiaguinho's ex-wife, my God! Oh, what a shame, guys! What a shame!", said the actress, curling up on the bench, while Simone Mendes and Eduardo Sterbitch laughed .
Ivete Sangalo, on stage, didn't notice the judge's faux pas and just asked: "What's this tip, guys?", without giving a leash to the confusion on the bench.
First eliminated
The program had only six performances, but one of the masked ones has already said goodbye to the competition: Sidney Magal, who was dressed as Dogão, a giant hot dog.
He sang Sai da Minha Aba, a classic by Só Pra Contrariar, and was not approved by The Masked Singer's audience in the battle against Girassol. As he was among the three losers, he was submitted to the vote of the judges, who had to save two other competitors. In the deliberation, they chose to keep the Astronaut and the Arara.
---
Learn all about reality shows with the podcast O Brasil Tá Vendo
Listen to "#48 – Is it worth watching Ilha Record?" on Spreaker.
---
Subscribe to the channel TV news on YouTube to check out our daily newsletters, interviews and live videos
.