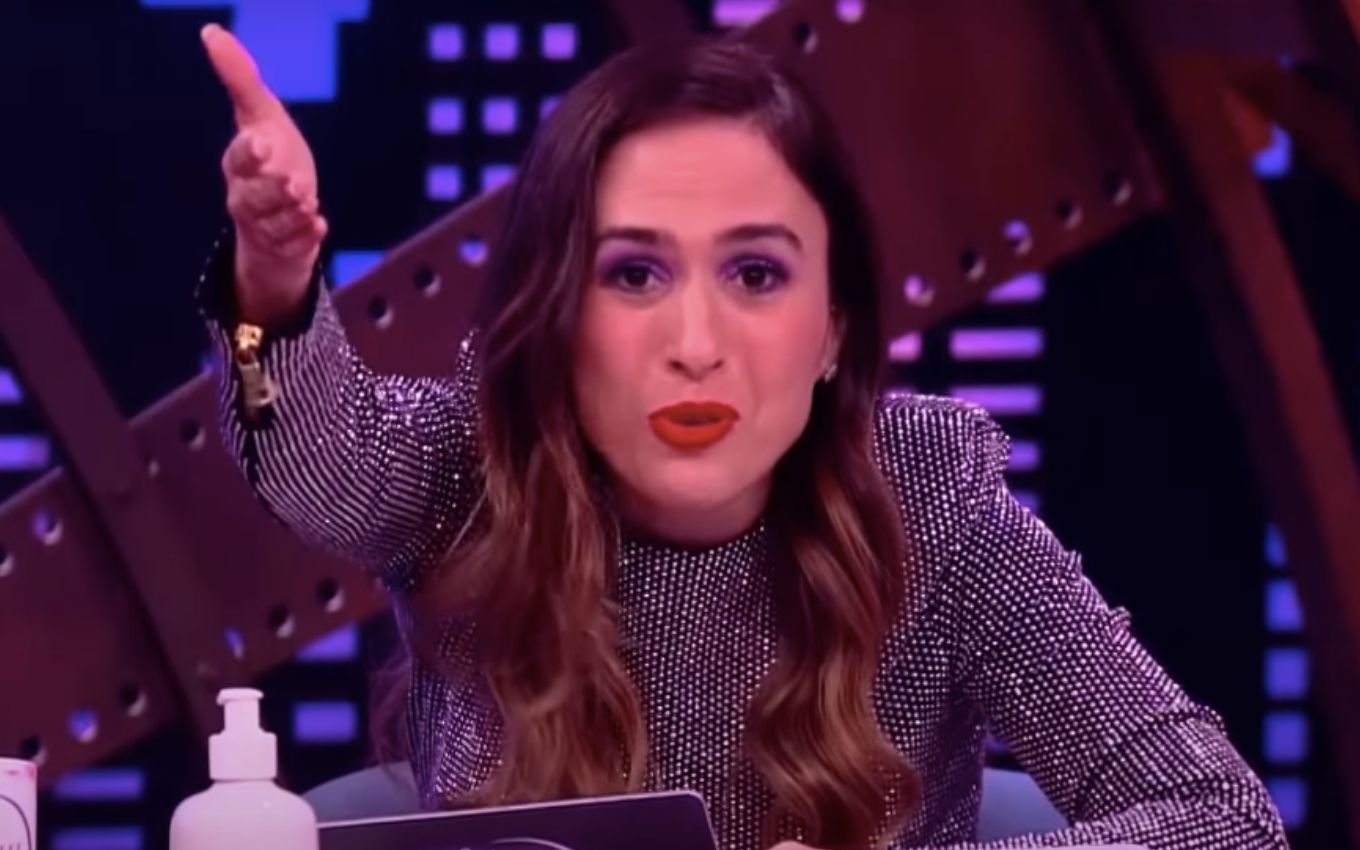 Before turning the year around to enter 2021, Tatá Werneck made the "intimate" request of a follower on social networks. The boy asked the artist to comment on a photo of him as if they were friends. "You left your underwear on top of the washing machine," wrote the comedian in the fan's last Instagram post on Thursday night (31).
"Happy New Year! God bless! Health to us! God bless and protect our families! Amen! May we have a year of love and peace! (Pause for you to realize how I have matured)" 2020: a record of Clara Maria, one year old, smiling.
In the comments, the profile identified as Felipe das Mídia caught the attention of the presenter of Lady Night, from Multishow. "Can you comment on my last photo as if we were close?" Asked the young man. "Sure, I'm going there," replied Tatá.
As usual, the comedian took advantage of the hint to joke, as if the stranger had dropped his underwear on the washing machine, and made many internet users happy. "Icon," said Deborah Muniz. "Sir, I died laughing!" Wrote Bianca Souza. "Super next", mocked Thiago Martins.
Check out Tatá Werneck's comments on Instagram:
REPRODUCTION / INSTAGRAM
In a good-humored way, Tatá Werneck cheered the fan
See the latest post by Tatá Werneck on Instagram:
Feedback Policy
This space aims to expand the debate on the subject addressed in the news, democratically and respectfully. Anonymous comments are not accepted nor do they violate ethical and moral laws and principles or promote illegal or criminal activities. Thus, slanderous, defamatory, prejudiced, offensive, aggressive comments that use bad words, incite violence, express hate speech or contain links are summarily deleted.
.