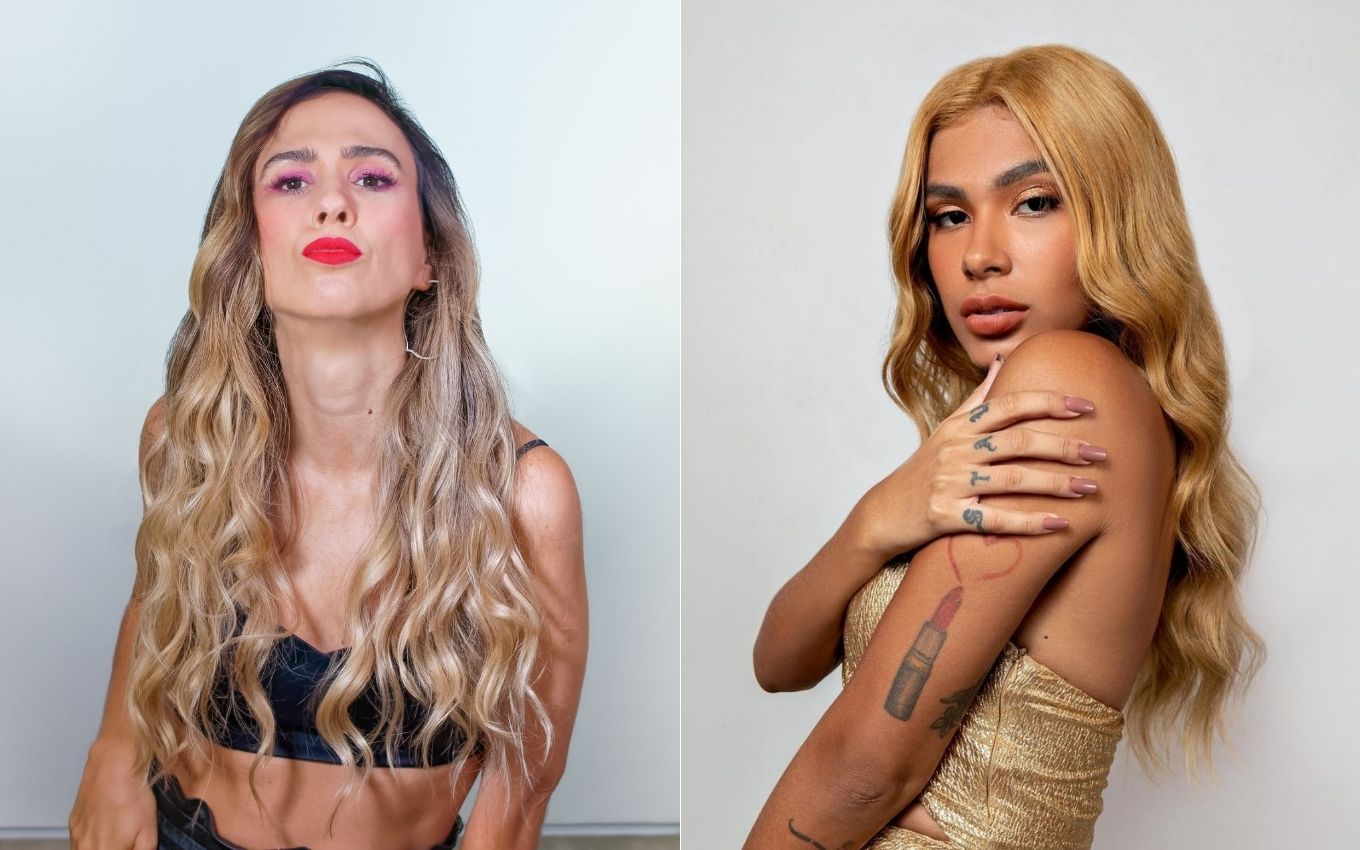 Tatá Werneck, Pocah and Jade Picon joined the blondes' club in recent days. The titleholder of Lady Night was the one who least radicalized: the presenter was already doing streaks, albeit discreet, at the ends of her hair. Pocah and Jade Picon, however, caused the change drastically. The type of blonde that became fashionable among the famous may be linked to the quarantine period.
Hairdresser André Florindo explains that the nuances are part of a change in behavior observed during the Covid-19 pandemic. With the women unable to touch up the blondes, they became more faded and different shades.
"Women stopped doing it, keeping their blond hair always up to date, the highlights always create nuances. With the faded colorant, we found new shades there. I think the blonde of the moment is there: hydrated blonde, a blonde with nuances ", defines the professional.
In the case of the ex-BBB21, the nuances would be responsible for making the look less orange. "Her hair was almost in her skin tone. It could even be close to her skin tone as long as she had created darker nuances, to bring depth and neutralize this light", explains the hairdresser and beauty consultant.
Already in the change of Jade's look, the specialist notes that the brown tone of Leo Picon's sister was what colored her skin. "You see that she has a black eyebrow, more striking face, brighter apple and defined look, and with black hair her skin was more harmonious. Blonde, the effect is the opposite. It lights up her face so much that she loses the color of her hair. skin, which turns pale," he analyzes.
Florindo explains that the secret for Tatá Werneck's hair to have worked out more among the three is that the presenter does not color and is always, even if little by little, lightening the strands.
"It doesn't color or darken. Tatá has a white streak in the strands that she only covers with hairspray. Therefore, in the dye, there is no trace of pigment, and the color doesn't take on orange tones like Pocah's", he details .
Pocah turned blonde because of Cor&Ton, and Jade, at the invitation of L'Oréal Paris. Tatá Werneck's change of look was an advertising action for Maxton, Embelleze brand of which he is an ambassador, to record the new season of Lady Night.
Recordings of the comedy are scheduled to start in the second half of this year. The presenter has already confirmed the following names on the guest list: Juliette Freire, Paola Carosella, Jojo Todynho, Lexa, Antonio Fagundes, Marcos Mion, Lilia Cabral, Tirullipa and Rodrigo Lombardi.
.