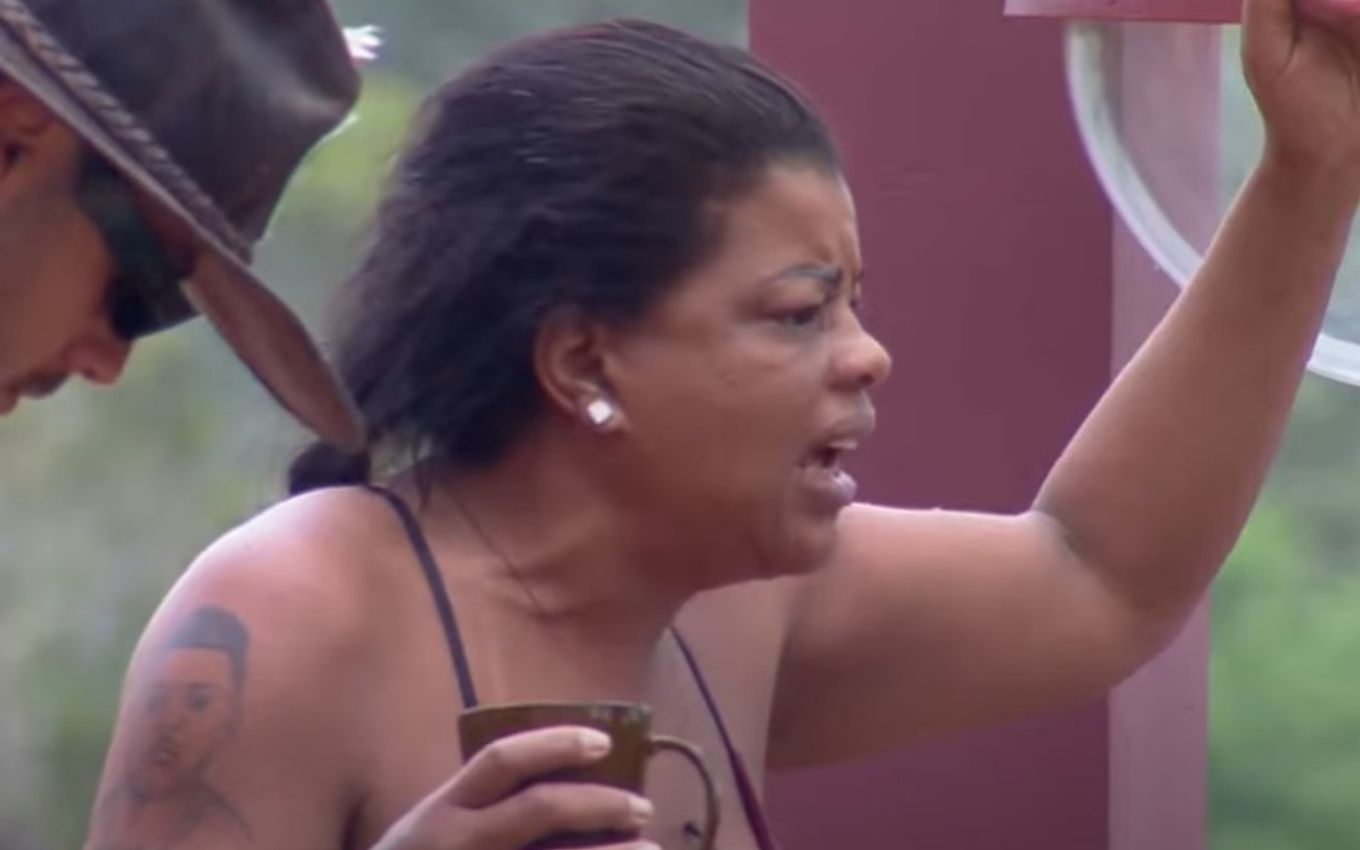 Tati Quebra Barraco and Dayane Mello had a fight in A Fazenda 2021 this Sunday (3). The atmosphere turned hot as the pawns talked about Erika Schneider's vote in the last eliminated, Mussunzinho. Annoyed, the funkeira started to say that the model was fake and had no shame on her face.
The singer revealed that Dayane had told her in a gossip tone that the actor would be Faustão's ex-ballerina's choice in the field last week. "I didn't tell Mussunzinho [que você iria votar nele] because I didn't hear it from your mouth," Tati justified to Erika.
"Her intention was for me to speak to Mussunzinho, but I wasn't going to speak because I didn't hear it from her mouth. I like to hear from the person's mouth, I don't like to be an intermediary for anyone," said the funkeira.
"But what's your intention of telling her that?", asked the dancer. "I spoke naturally, it wasn't gossip. It wasn't a secret. Like him [Rico] told me," Day explained. "It was no secret," Erika agreed.
In the aftermath, former Big Brother Italy argued that she had always liked Tati and had placed her on a high "shelf" of consideration. "I never asked you for that. I don't keep talking in the corners. You don't have the courage to come and call me. I called you a fake to your face, you're more shameless in your face," yelled the singer.
Prior to that subject, Tati had been irritated to learn that Dayane had told others that she was saddened by the singer's detachment. Watch the videos below:
---
Learn all about reality shows with the podcast O Brasil Tá Vendo
---
Subscribe to the channel TV news on YouTube to check out our daily newsletters, interviews and live videos
.