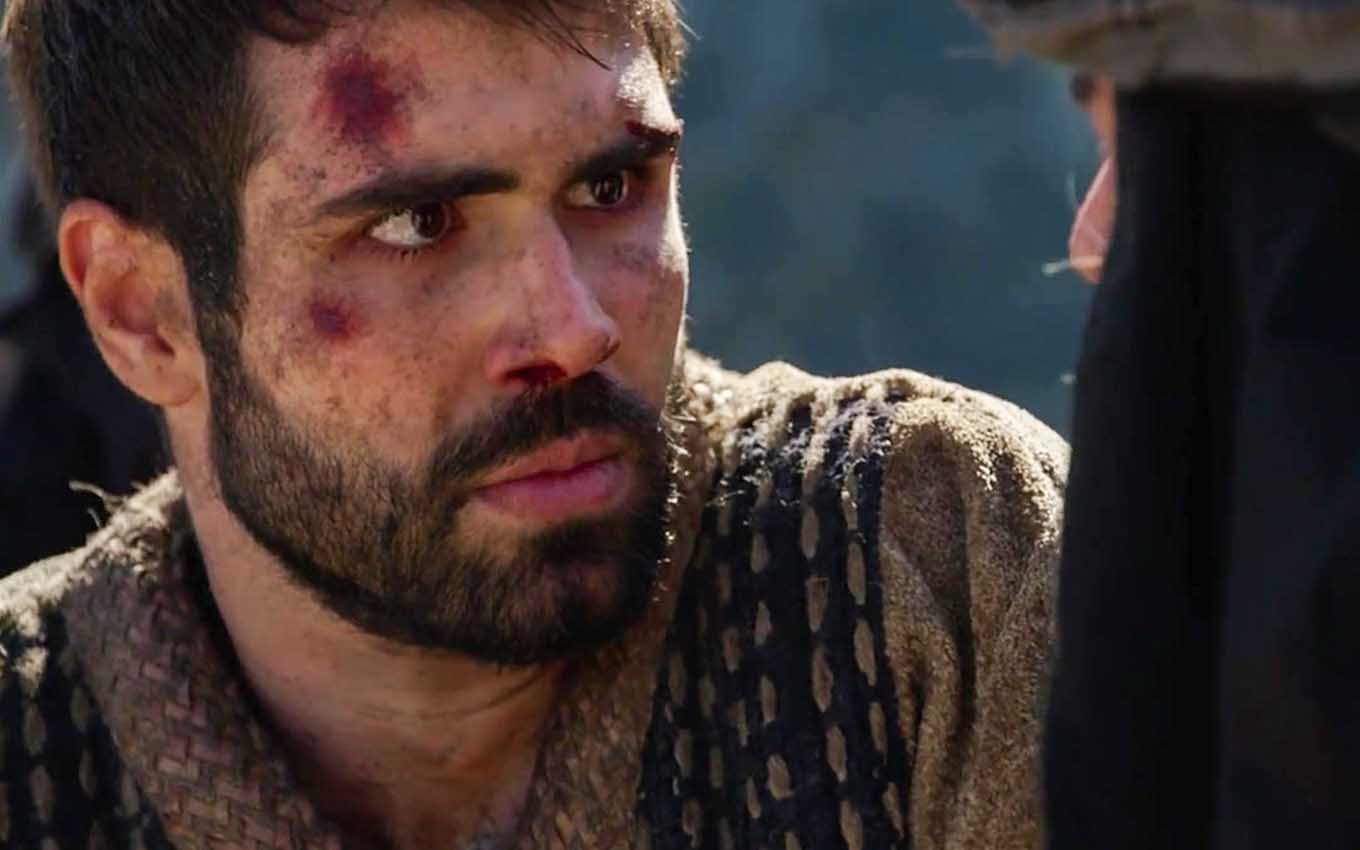 Ismael (Anselmo Vasconcellos) will again show up in Genesis to "pull the foot" of José (Juliano Laham). After all, the young man will arouse even more the fury of Issad (Ricardo Dantas) when he reveals that he is the grandson of Isaac (Henri Pagnoncelli). "We, the Ismailis, are the true descendants of Abraham (Zécarlos Machado)", will snort the merchant in Record's biblical novel.
The seventh and final phase of production will bring several characters who carry the blood of the villain in their veins, such as the merchant who bought the Hebrew as a slave. They will be the main stones in the protagonist's shoe, as if they want to carry out the revenge that Agar's son (Hylka Maria) did not get during his life.
Record will enter swampy terrain, as the rivalry between Ishmael and Isaac in the Old Testament is used to this day to justify conflicts in a shallow and superficial way, in order to hide the real political, economic and social reasons — above all, the issue between Israel and Palestine in the Middle East.
José will be painted as a victim of this "family fight" in the scenes that will be shown from next Monday (20). After finally arriving in Egypt, he will arouse Issad's curiosity by inventing a contraption to ease the irrigation work and avoid entering the crocodile-infested waters of the Nile.
"How did you know how to do it here? Have you been in league with any god?", the scoundrel will question. "José is the son of a rich father", will deliver Abumani (Dudu de Oliveira) in the serials by Camilo Pellegrini, Stephanie Ribeiro and Raphaela Castro.
Ishmael (Anselmo Vasconcellos) in Genesis
family fight
Issad will be blown away when he discovers that Juliano Laham's character comes from one of Canaan's best-known families. "Is your father Israel?" he will ask. "Yes. Son of Isaac, son of Abraham," Joseph will reply, before being abruptly interrupted.
"Abraham's second son, you mean. Ishmael is the eldest son and therefore rightful heir, whom Isaac usurped," will say the rogue, proudly displaying the tattoo with a crescent moon on his wrist. "So it means that I have a descendant under my power. For sure, one of the best days of my life. I will gladly get rid of you," he will threaten.
Genesis is a free adaptation of the first book of the Bible. The serial is divided into seven phases, and, currently, Record exhibits the seventh: José do Império. In addition to the spoilers, the TV news publishes the summary of the biblical novel.
---
Learn all about the upcoming chapters of soap operas with the Noveleiros podcast
Listen to "#73 – José Alfredo finds out Maurílio is dead in Império!" on Spreaker.
---
Subscribe to the channel TV news on YouTube and watch videos with revelations of what will happen in Genesis and other soap operas.
.