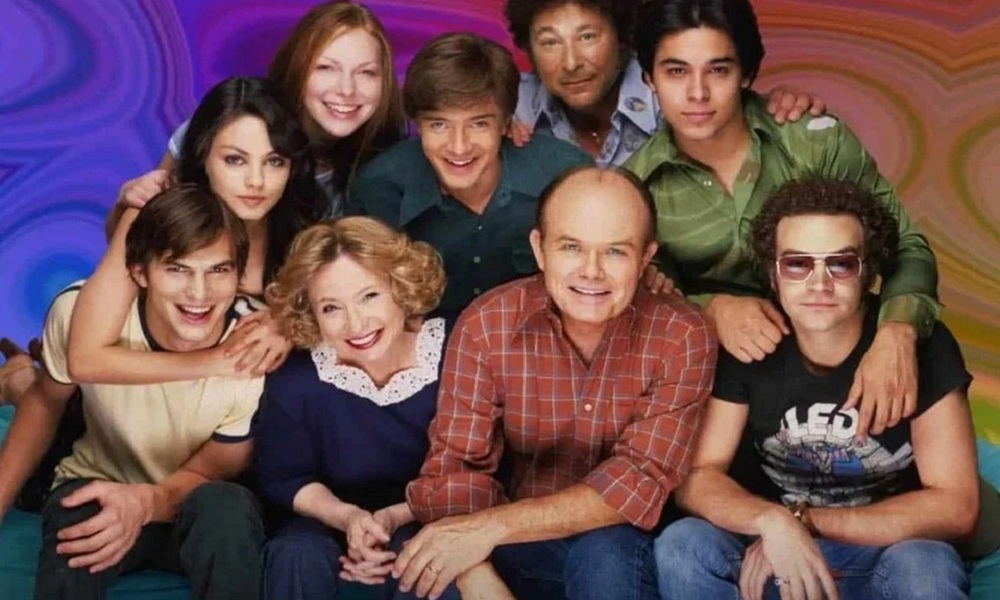 Series will follow the stories of Eric and Donna's daughter in Wisconsin in the 1990s
Disclosure / Fox
It's not yet known whether Topher Grace will be on the new series, but Danny Masterson is sure to be absent.

A Netflix confirmed this Friday, 8, that it will produce a series spin-off 'That 70's Show', an American television hit that aired between 1998 and 2006. Set in the same universe, the fictional town of Point Place, Wisconsin, the new series will be called 'That 90's Show' and will have 10 episodes in the first season. Regarding the cast, return Kurtwood Smith e Debra Jo Rupp in the roles of Red and Kit Forman, but now following a new generation of teenagers. The spin-off's debut date has not yet been set by Netflix.
Red and Kitty will be visited by Leia Forman, their granddaughter (daughter of Eric and Donna) during their summer break and will be hanging out with her friends. It remains to be seen whether other original cast names such as Topher Grace, Mila Kunis, Laura Prepon, Ashton Kutcher and Wilmer Valderrama will be in attendance, but Danny Masterson, who previously played Hyde, is certain to be absent. Masterson was arrested on three rape charges in May 2021 and the trial has yet to take place – he pleads not guilty but faces up to 45 years in prison. That 70's Show creators, couple Bonnie and Terry Tunner, will conduct That 90's Show alongside their daughter, Lindsey Turner. The series will take the traditional sitcom format, with footage in front of a live audience.