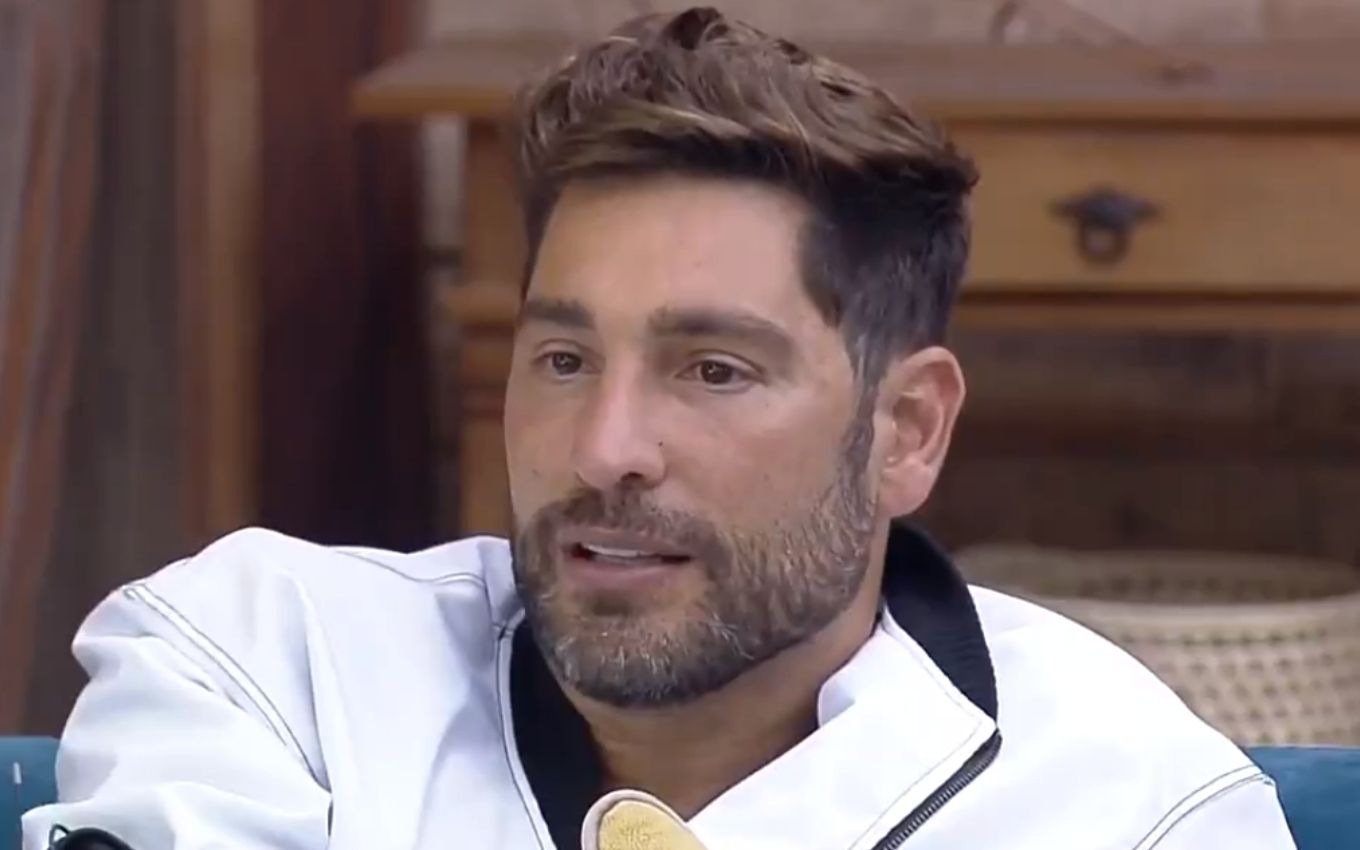 After the departure of Erika Schneider in A Fazenda 2021, Victor Pecoraro warned that he intends to sue anyone who calls him a "sexist" within the reality show. This Friday (8), the actor of As Aventuras de Poliana (2018) said that criticisms related to the topic are very serious accusations and showed concern about the repercussions of these lines.
"If any woman here says: 'You are a sexist'… Just by saying it, I file a lawsuit against it. I say: 'I want proof!'", warned Pecoraro in a conversation with Tati Quebra Barraco, Mileide Mihaile and Erasmo Viana.
The topic was debated again after the recording of A Fazenda – Última Chance, in which Erika said that Tati supports male chauvinists within the game. "It's becoming such a common word here that people are letting go that anything is machismo," the actor pointed out during the dialogue.
"This is very serious, I don't say it", added Mileide. The singer recalled the charge of the elimination of the week and disagreed: "I don't support anyone. With me, you didn't act that way."
"For example, even though Mussunzinho excused her [Erika], if he proves that he didn't have a sexist action, he can file a lawsuit against her", warned the pawn. Tati agreed with the ally: "I would too".
Check out the video:
— Videos Fazerla (@VideosFazendola) October 8, 2021
---
Learn all about reality shows with the podcast O Brasil Tá Vendo
---
Subscribe to the channel TV news on YouTube to check out our daily newsletters, interviews and live videos
.