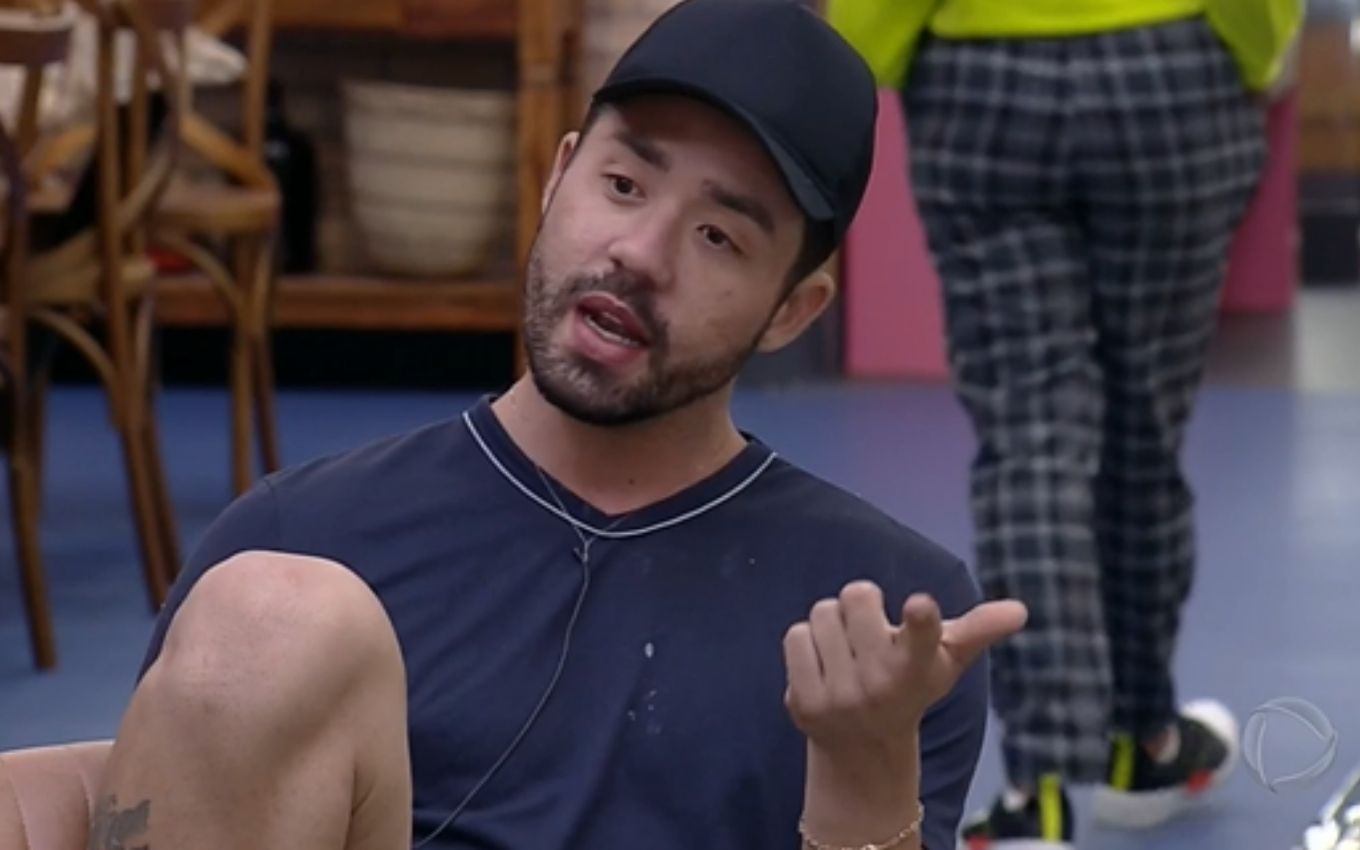 After the announcement of Fernanda Medrado's resignation in A Fazenda 13, the peons began to speculate if someone will enter the rapper's place. Rico Melquiades recalled that Laryssa Bottino was in the WhatsApp group that some inmates did and guessed that she would be the replacement.
"Did he put Lary on?", asked the former MTV to Gui Araujo during one of the breaks in the live program on Thursday (23). Anitta's ex, however, replied that he had no idea but also believed that someone would replace the artist.
After Medrado's resignation, columnist Flávio Ricco, from Portal R7, announced that Lary Bottino will actually enter confinement in Itapecerica da Serra in the vacancy left by the ex-Power Couple.
According to the TV news, the also ex-MTV was cast as part of the "reserve" cast of A Fazenda 13 — something director Rodrigo Carelli usually does in case of withdrawal, expulsion or any other unforeseen event that prevents someone from the main cast from continuing on the program.
On the other hand, Solange Gomes, Valentina Francavilla, MC Gui and Tati Quebra Barraco ventured to say that no one will take Medrado's place.
Check out:
Rico asking Gui "did he put Lary?" they already know she's going in kkkkkkkkkkkk pic.twitter.com/nE5a2wTYoE

– Renan (@RealitysComment) September 24, 2021
Where to watch The Farm 13?
The only service that relies on the 24-hour broadcast of rural reality, PlayPlus has the price of BRL 15.90 a month. Contrary to what happened in previous seasons, Record's platform now offers more than one camera for subscribers to follow what happens at the reality show's headquarters.
The platform offers 14 days of free use for those who have never subscribed to the service. After this period, the user starts to pay R$ 15.90 per month. In addition to the nine cameras and full episodes of A Fazenda 13, Record's streaming offers soap operas, series, newscasts and programs shown on the station.
---
Learn all about reality shows with the podcast O Brasil Tá Vendo
---
Subscribe to the channel TV news on YouTube to check out our daily newsletters, interviews and live videos
.