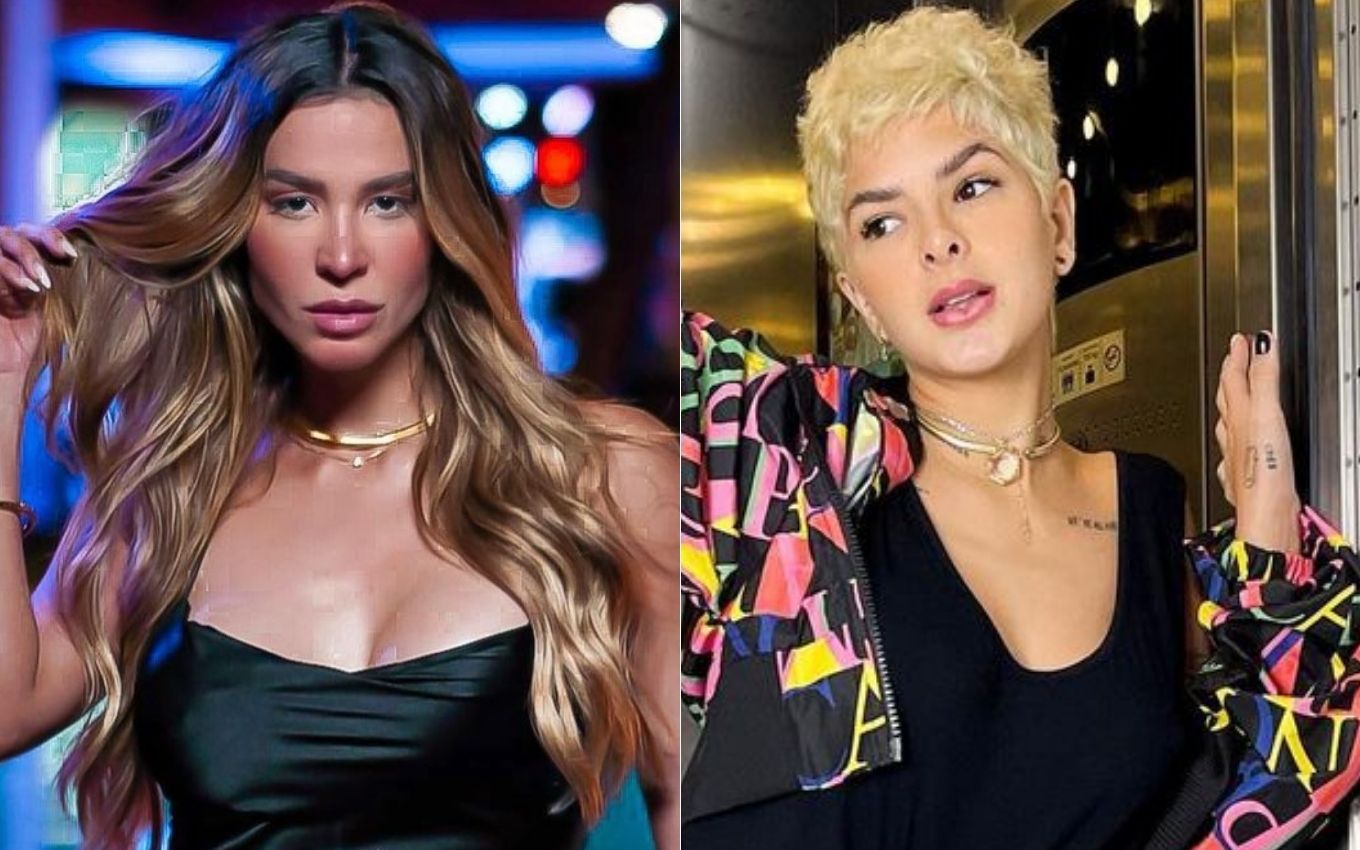 Laryssa Bottino joined A Fazenda 13 more than a week ago, but only managed to prove that Kerline Cardoso was the one who deserved the spot left by Fernanda Medrado, who dropped out of the program. The first days of the former MTV were a disappointment compared to the only week that Cearense stayed at BBB21.
Prematurely eliminated from Globo's reality show, Kerline had little time on TV to entertain the Brazilian audience with her hoarse voice and desperation to be understood. Anitta's former friend, on the other hand, had enough opportunity to show herself to the public — and she didn't.
Even in a short time, the model managed to show a strong personality at the BBB – something that Lary did not show even in her two participations in Vacations with Ex Brazil.
The woman from Ceará was also marked by her choro, which went viral and became a meme on social networks. Kerline's positioning won over the public despite his elimination.
The ex-BBB was considered "wrongful" by the wall that eliminated her: she went against Sarah Andrade, who was favorite at the time, and Rodolffo Matthaus, who was much more famous than the two anonymous ones. Lary, on the other hand, just wasn't eliminated by the public because that's not how MTV reality works.
A fact that proves the public's embrace of Kerline was the achievement of more than 1 million followers in less than two months, just for its outstanding participation. Usually, the first ones eliminated on reality shows tend to be forgotten by the public. But the Cearense passed away from ostracism.
His sense of humor is exalted to this day on social networks. Last Thursday (7), for example, she made a comment that went viral when she asked for a spot on the reality show No Limite 6 for JB de Oliveira, known as Boninho, who had announced the opening of entries. "I'm already on the edge of my life," she joked.
Laryssa, on the other hand, won over her audience by befriending Anitta and traveling with her to Europe, where she met Ariadna Arantes. The former MTV went viral for reasons very different from Kerline's: she exchanged barbs with the singer and was accused by the former No Limite company of stealing her bracelet.
But the strongest evidence that Kerline should be in Lary's shoes was their attitudes in their first few weeks of reality show. While the ex-BBB caused a collective barrage when confronting Lucas Penteado, which made her one of the biggest memes of the edition, the only thing the ex-MTV did in A Fazenda 13 was to prune Rico Melquiades' huts and suck ass. by Gui Araujo.
---
Learn all about reality shows with the podcast O Brasil Tá Vendo
---
Subscribe to the channel TV news on YouTube to check out our daily newsletters, interviews and live videos
.