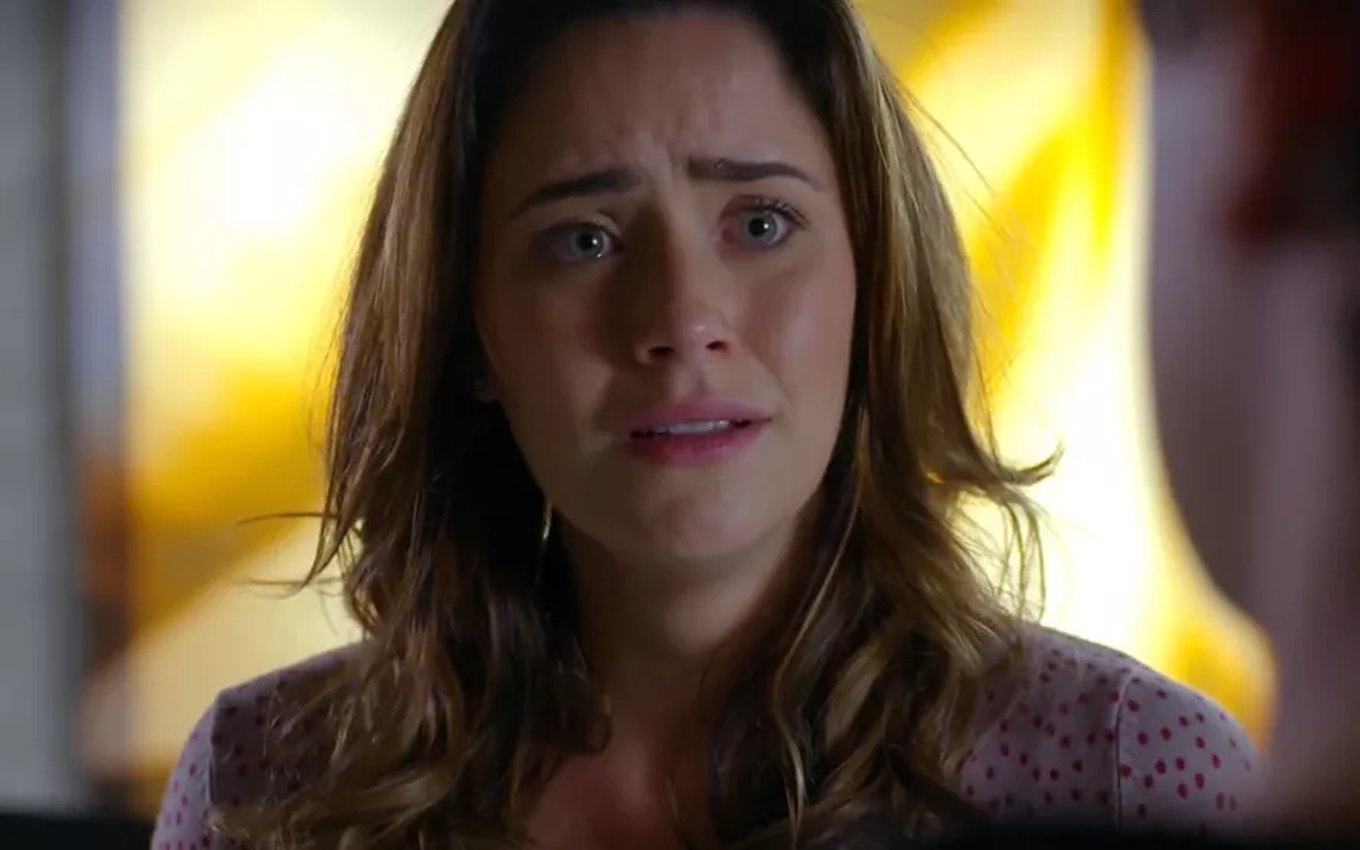 Pregnant, Ana (Fernanda Vasconcellos) went to Argentina to have the baby in A Vida da Gente, but the news from Brazil keeps coming. Upon discovering that her friend will give her baby up for adoption, Alice (Sthefany Brito) will go after the tennis player and reveal that she is Vitória's biological daughter (Gisele Fróes). The coach's dirty story will shock the girl who will go into labor.
In Globo's six o'clock soap opera, Manu (Marjorie Estiano) will meet Alice at college. She will tell the girl the fate that Ana will give the baby under pressure from Eva (Ana Beatriz Nogueira) and Vitória.
"I need to tell Ana something about my story! Something that may change her mind", warns Alice, who will leave for Argentina and surprise the tennis player with her arrival.
Alone, Alice will reveal that she is the biological daughter of Vitória, so she went to take tennis lessons at school. "I decided to enroll in that school so I could see up close how and who she was. But when I found out that she was able to repeat my story, just like you … Ana, don't give this child! Don't do that ! ", will advise the young woman.
Shaken, Ana will say that Alice has no right to judge her and will send her friend away, but the strong emotions will make her go into labor. "Mom, the bag has burst. It will be born", she will call Eva and let her know.
With the "special edition" of the Lícia Manzo booklet, Globo postponed the premiere of the unprecedented Nos Tempos do Imperador for the second half of this year. In addition to the spoilers, the TV Newspublishes a daily summary of the six o'clock soap that the broadcaster is reprising due to the Covid-19 pandemic.
---
Find out everything that will happen in the soap operas with the Noveleiros podcast:
Listen to "# 48 – Unexpected and bizarre death in A Força do Querer!" in the Spreaker.
---
Subscribe to the channel TV News on YouTube and watch videos with revelations of what will happen in A Vida da Gente and other soap operas.
Feedback Policy
This space aims to expand the debate on the subject addressed in the news, democratically and respectfully. Anonymous comments are not accepted nor do they violate ethical and moral laws and principles or promote illegal or criminal activities. Thus, slanderous, defamatory, prejudiced, offensive, aggressive comments that use bad words, incite violence, express hate speech or contain links are summarily deleted.
.