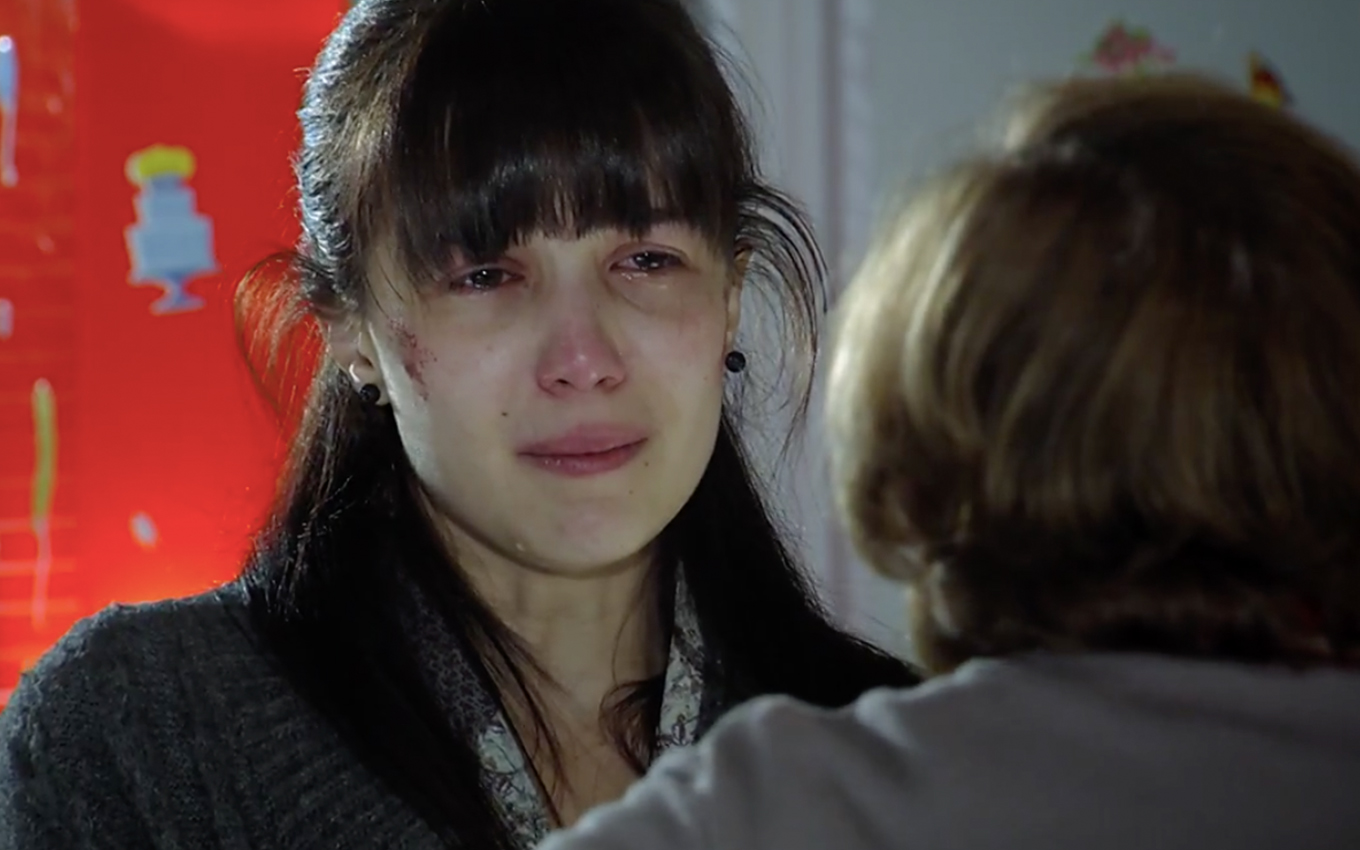 Manuela (Marjorie Estiano) will see herself in the street with Júlia on her lap in A Vida da Gente. Rejected by Eva (Ana Beatriz Nogueira) and with nowhere to spend the night, the young woman will be rescued by a "guardian angel" who has always been right under her nose. Iná (Nicette Bruno) will open the doors of her home to her granddaughter in the six o'clock soap opera.
The vixen will give the girl an hour to collect all her belongings and get out of the family's apartment in Lícia Manzo's booklet. Vitória's partner (Gisele Fróes) will accuse her of plotting against Ana (Fernanda Vasconcellos) to steal everything – life, career, daughter and even Rodrigo (Rafael Cardoso).
Nicette Bruno's character will find Alice's friend (Sthefany Brito) in tears at the hospital in the scenes that will be shown next Thursday (25). "Come here, sit here? My God, did your mother do anything for Julia?"
Laudelino's girlfriend (Stênio Garcia) will be astonished to discover that the antagonist lived by Ana Beatriz Nogueira was able to throw the heiress into the trash can. "She said that I was no longer her daughter, that I did everything to take Ana's place, to take Julia from her. It was horrible", will reveal the Psychology student.
"But how can you say such a thing? My God, how is Eve able to get to this point? My angel, don't let it get into you. You are a blessed creature that has always brought light to everyone, to your sister , for me and even for his mother, who never deserved it ", will comfort Iná.
Marjorie Estiano and Nicette Bruno in the soap opera
She will still open her arms to welcome Manuela, even though the money from the retirement and proms she promotes does not allow for a life with many luxuries. "I will call Laudelino, we will fix this. We will stop by the apartment to pick up your things, Julia's and take everything to Gramado", the veteran will offer.
The protagonist of Marjorie Estiano will cry and thank her grandmother. "There are evils that come for good, daughter. It was time for you to break free from your mother's tyranny. And, for me, it will be a joy to have you in my house", assures the veteran.
With the "special edition" of the Lícia Manzo booklet, Globo postponed the premiere of the unprecedented Nos Tempos do Imperador for the second half of this year. The season plot is expected to go on air in August. In addition to the spoilers, the TV News publishes daily the summary of the six o'clock soap that the broadcaster reprises due to the Covid-19 pandemic.
---
Find out all about the next chapters of the soap operas with the Noveleiros podcast
Listen to "# 50 – Mother's Love is back! Find out all about the first chapters" on Spreaker.
---
Subscribe to the channel TV News on YouTube and watch videos with revelations of what will happen in A Vida da Gente and other soap operas.
Feedback Policy
This space aims to expand the debate on the subject addressed in the news, democratically and respectfully. Anonymous comments are not accepted nor that they violate ethical and moral laws and principles or that promote illegal or criminal activities. Thus, slanderous, defamatory, prejudiced, offensive, aggressive comments that use bad words, incite violence, express hate speech or contain links are summarily deleted.
.