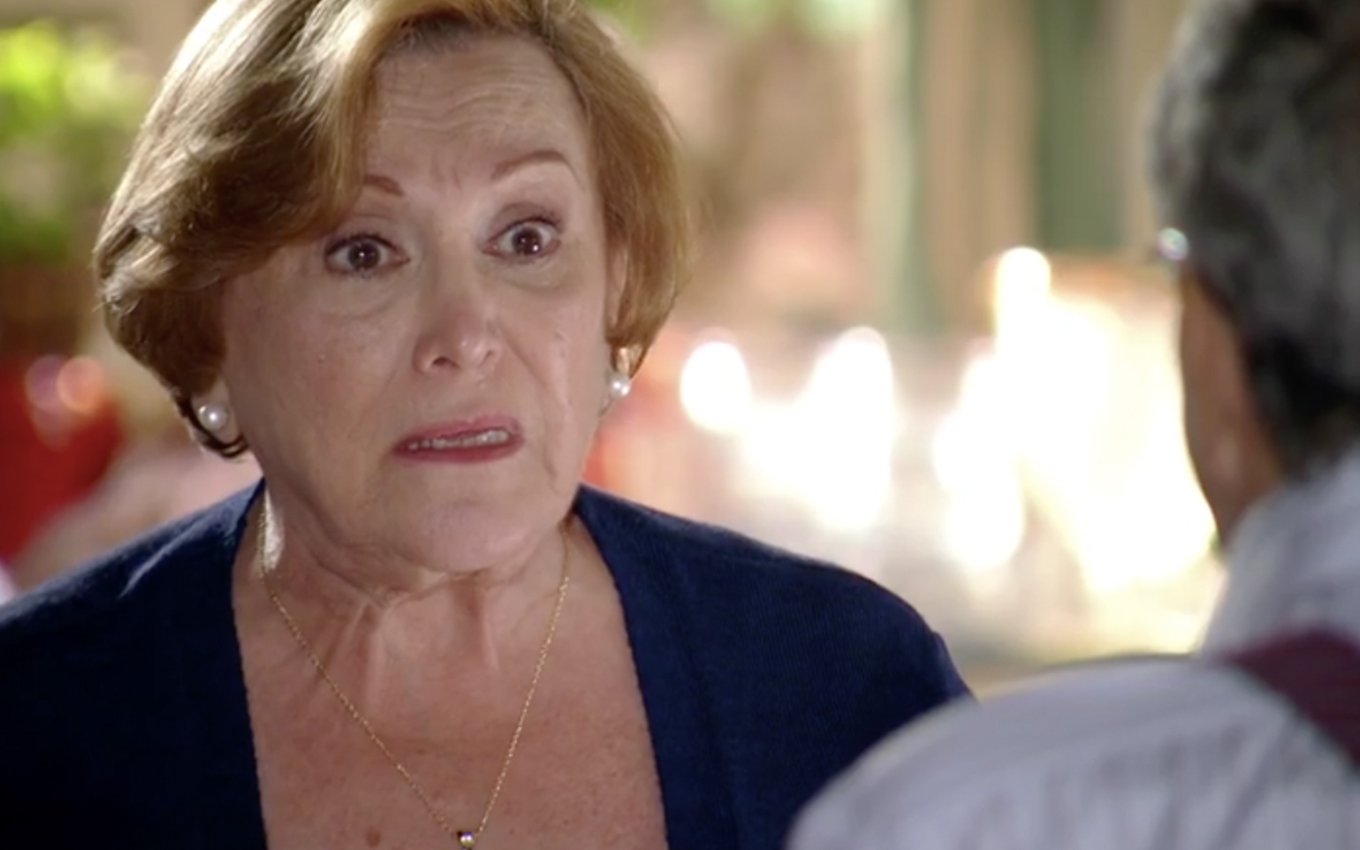 Iná (Nicette Bruno) will regret spying on Ana (Fernanda Vasconcellos) 's future through the tarot cards in A Vida da Gente. After a conversation with her granddaughter, the retiree will confirm her suspicions that fate is about to play another prank on her family. "I see a rupture, a breach of trust", the lady will explain in Globo's six o'clock soap opera.
Laudelino (Stênio Garcia), however, will be more concerned with convincing his girlfriend to interrupt the plan to bring Wilson (Luiz Serra) closer to Aurélia (Rita Clemente). Júlia's great-grandmother (Jesuela Moro) has been sending anonymous letters to try to forcibly unite the couple in Lícia Manzo's booklet.
"Look at what you are doing with his heart. If you saw what I saw, that big man, white hair, crying like a calf, listening to the record you sent. This can become a very serious thing, a disaster if that vixen doesn't match his feelings. Hey, I'm talking to you ", complain the merchant.
Iná, however, will not be able to take her eyes off the deck: "Wait a minute, I have something more important to worry about". "With what, for example? Can I know?", Will question the character of Stênio Garcia.
"It's just that I underestimated the size of the problem. I thought everything was going to be all right, after all, everyone loved each other very much, but after the conversation I had today with Ana, I don't know. I felt insecure. everything can go wrong. Look at these letters, it looks like a whirlwind ", reveals Eva's mother (Ana Beatriz Nogueira).
Iná draws letters to granddaughters in the soap opera
The cards don't lie
Even without having supernatural gifts, Laudelino will insist to stay informed about the future, since he does not refuse good gossip. "Can't you explain it better? I'm a carpenter, not a tarologist," says Lorena's grandfather (Júlia Almeida).
"It's just that there are still a lot of feelings between the three. It complicates everything. These letters are also not easy to understand," replied Iná. "What, for example? Explain it to me, beautiful," will continue the miser.
The matriarch played by Nicette Bruno, then, will turn over the last card and will face the arcana of Death, which represents a series of changes and ends of cycles. "My God in heaven. I see rupture, breach of trust, bonds being broken. And now, Laudelino, what do I do?", The retiree will lament.
Globo postponed the premiere of the unprecedented Nos Tempos do Imperador until the second half of this year. The season plot is expected to go on air in August. In addition to the spoilers, the TV News publishes daily the summary of the six o'clock soap that the broadcaster reprises due to the Covid-19 pandemic.
---
Find out all about the next chapters of the soap operas with the Noveleiros podcast
Listen to "# 58 – Blackmail, kidnapping and revelation in Salve-se Quem Puder!" in the Spreaker.
---
Subscribe to the channel TV News on YouTube and watch videos with revelations of what will happen in A Vida da Gente and other soap operas.
.