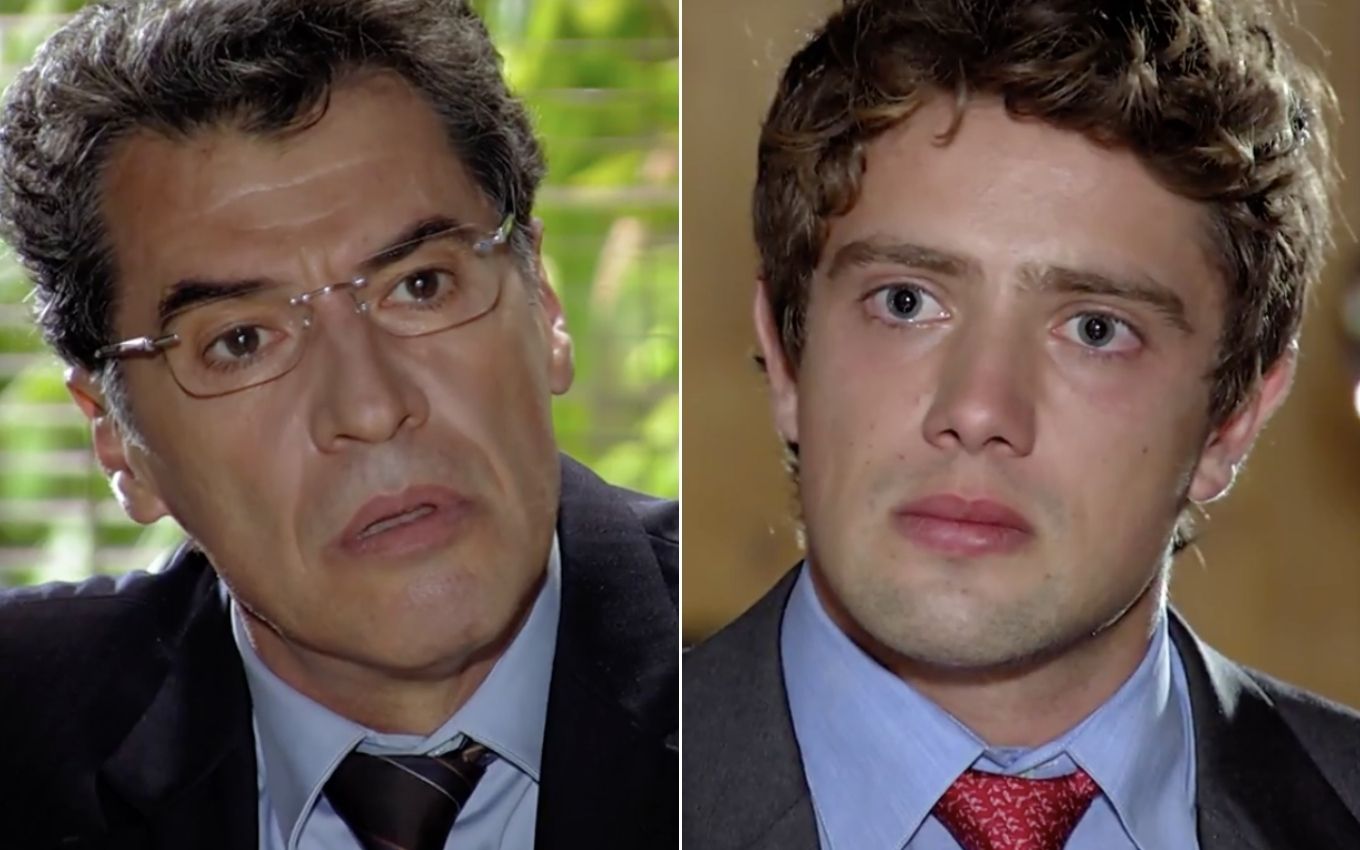 Manuela (Marjorie Estiano) will not be the only one to stop in the street in A Vida da Gente. Rodrigo (Rafael Cardoso) will also be expelled from home when he reveals to Jonas (Paulo Betti) that Júlia is his granddaughter. "Don't count on me, don't count on my house, let alone on my resources, understood?", The businessman will shout in the six o'clock soap.
Before the public will see, Eva (Ana Beatriz Nogueira) give the heiress an hour to take her belongings out of her apartment. The girl will be punished for having revealed to Nanda's brother (Maria Eduarda de Carvalho) that the youngest of the family, in fact, is the result of his romance with Ana (Fernanda Vasconcellos), who will be in a coma.
Still in shock, the university student will go to court to undo the farce of the old stepmother, who hired a child trafficker to falsify her granddaughter's birth certificate. Still in college, he will ask the father's help to honor the commitments and pay the girl a pension.
"What is this daughter story, what a bad joke is this?", Will be surprised by Cris's husband (Regiane Alves). "It's no joke. I just came here, even though you would think it was absurd, because I don't have anyone else at that time. I didn't know that Julia was my daughter. I need to know if at least I can tell with your support ", the young man will ask.
Paulo Betti's character will not hide his anger at being jealous of his ex-wife when she reappeared with the baby on her lap, stating that it was the result of an affair abroad. "She just hid it so as not to harm Ana's career. I'm sorry, but I'm going to have to say this. After the separation, they were left with nothing because of the unfair deal you proposed", Rodrigo will shoot.
Eye of the street
Jonas will lose his temper for good with the accusations. "I do not admit that you come to my office to request my financial resources and still object to my integrity," complained the muquirana. "I don't want your money. I came in the crazy hope that you, for the first time in your life, would support me as a father", will return the boy.
"Well, don't count on it. If you want my support to carry out this absurd project of recognizing a child who was born in absentia, behind your back", the millionaire points out. "Unfortunately, basically, that's what I expected you to say. It would be strange if you acted like a real father", Rodrigo will amend.
"Measure your words, I never missed anything for you. I worked like a Moor, on Saturdays, Sundays, years without taking a vacation, all thinking about a great future for you and your sister", complain the rich man.
"It's true, Dad. Everything you've done in life has always been to work. So much so that you never had time to look at your children's faces, ask if we were okay. That's what I don't want and I won't repeat with Julia. ", Rafael Cardoso's heartthrob will finish off.
With the "special edition" of the Lícia Manzo booklet, Globo postponed the premiere of the unprecedented Nos Tempos do Imperador for the second half of this year. The season plot is expected to go on air in August. In addition to the spoilers, the TV News publishes daily the summary of the six o'clock soap that the broadcaster reprises due to the Covid-19 pandemic.
---
Find out all about the next chapters of the soap operas with the Noveleiros podcast
Listen to "# 50 – Mother's Love is back! Find out all about the first chapters" on Spreaker.
---
Subscribe to the channel TV News on YouTube and watch videos with revelations of what will happen in A Vida da Gente and other soap operas.
.