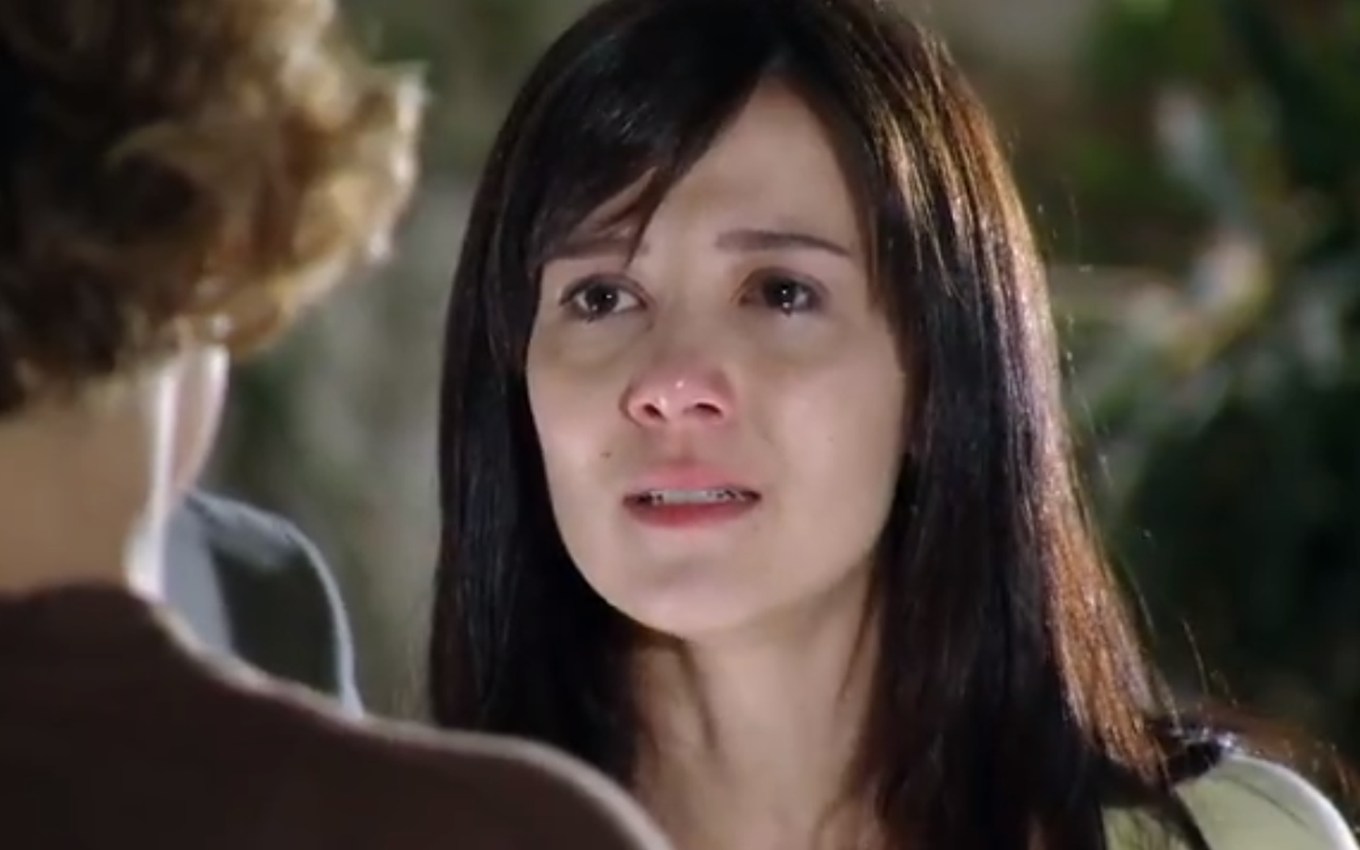 Manuela (Marjorie Estiano) will jump off the jump when hearing new insults from Eva (Ana Beatriz Nogueira) in A Vida da Gente. The grocer will suffer from the rejection of Ana (Fernanda Vasconcellos) after her mother "poisoned her". Revolted by the lack of character of the bitterness, Iná's granddaughter (Nicette Bruno) will stick her finger in the woman's face and will speak few and good in Globo's six o'clock soap opera.
The bitter one will be able to play Ana against Manuela without mercy. She will accuse the cook of taking over her sister's life and stealing even the love of Rodrigo (Rafael Cardoso) and Júlia (Jesuela Moro).
Manuela will talk to her sister to try to tell what really happened, but, completely taken by Eva's lies, the tennis player will not want to hear her. The cook, then, will appear suffering at the hospital reception. Rodrigo will try to calm her down and take her home.
"She will never forgive me," the grocer will lament, in tears, in scenes that will air this Friday (7). Before they leave, Eva will appear and begin to "distill her poison". "What is more than natural, isn't it, Manuela? After all, no matter how good your sister is, she is neither holy nor stupid", will provoke the bitterness.
In anger, the girl will not ignore the woman's words as she has done so many other times. "Get out of my sight. Get out of my sight because I can't take another minute," Manuela will rage angrily.
Poison dripping
"You will never succeed, your frames, your lies, nothing. Because in the end Ana will understand how it happened, and you know why? Because the truth exists and in the end it appears", affirms the character of Marjorie Estiano.
"I am very sorry to inform you, Manuela, but the end has come, did you not notice? Your sister already knows everything, she already knows who you are, and she already knows that in this world it is me and her, alone. And only in she can trust me with her eyes closed ", the woman will point out.
Being restrained by Rodrigo, Manuela will not be intimidated and will face her mother. "Really, with your eyes closed. You have been denying everything with your eyes closed for years, no matter what happens. Before the accident, did Ana leave you a letter or did you not read it?", Recalls the rejected daughter.
"A letter where she said she was leaving because she couldn't stand her tyranny anymore. Ana wrote that letter, it wasn't me. How long are you going to deny this truth?", Manuela will yell.
Eva will say that Ana would never write such a letter to her and that the cook must have dictated all the words for her to put on that paper. The cook will no longer be able to hear her mother's perversities and will point her finger in her face. "Ana knows who I am, and she will understand", will sentence the young woman.
Globo postponed the premiere of the unprecedented Nos Tempos do Imperador until the second half of this year. The season plot is expected to go on air in August. In addition to the spoilers, the TV News publishes daily the summary of the six o'clock soap that the broadcaster reprises due to the Covid-19 pandemic.
---
Find out everything that will happen in the next chapters of the soap operas with the Noveleiros podcast
Listen to "# 56 – Ana wakes up in A Vida da Gente! And now?" in the Spreaker.
---
Subscribe to the channel TV News on YouTube and watch videos with revelations of what will happen in A Vida da Gente and other soap operas.
.