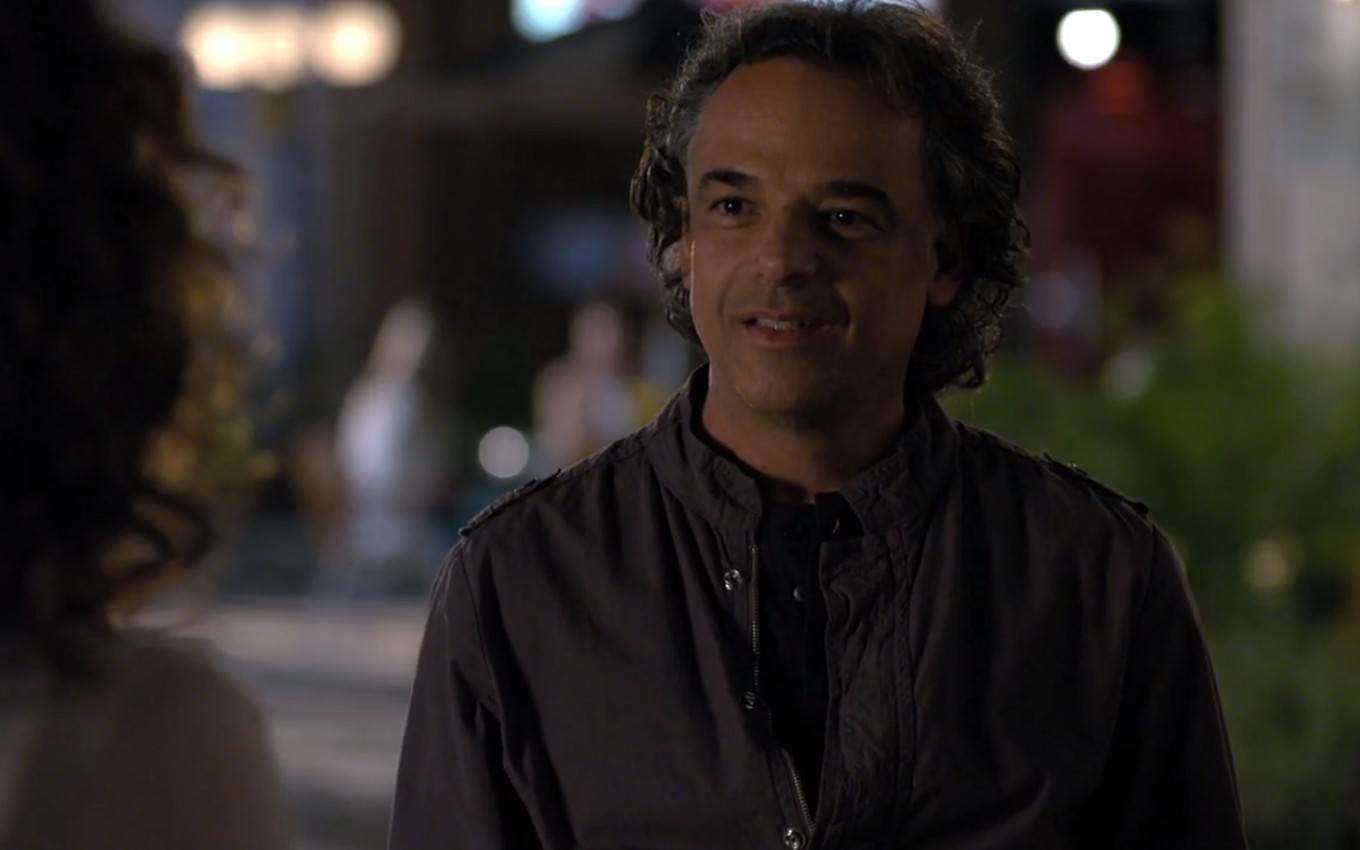 After separating from Vitória (Gisele Fróes) and getting out of Dora (Malu Galli), Marcos (Ângelo Antônio) will be surprised by fate and will take a new course in A Vida da Gente. After a period of time of about three years, the man will be able to get his foot out of the mud and will win a second chance with his passion in Globo's six o'clock soap opera.
The coach's ex-husband will meet Olivia's mother (Bia Petrentchuk) on the street, and they will have coffee together. During the conversation, the subject of marriage will come up, and Dora will reveal that she has separated.
"Marriage is like that, we do everything to get it right, but that doesn't guarantee anything. There are times when we have to throw in the towel, no matter how difficult it may be", the woman will see.
Marcos will hear her talk about her ex-husband, how the couple's daughter is doing, and ask her what she has done with her life. "I'm working. At first, I lived on Olivia's father's pension, but then I wanted to break this bond too, so that I don't need anything, besides him being her father", reports the character in Lícia Manzo's novel.
Dora and Marcos will meet again in the soap opera
New directions
"A friend of mine told me about a vacancy at the hospital, and I went back to my area. Social work, I like it, I always liked it. I was missing leaving the house, meeting people. But what about you, what are you doing? doing? ", you will want to know the woman.
"After I separated, I went back to college. I graduated in Tourism. I have a lot of things triggered. I sold the apartment I had inherited from my mother and, with the money, I was able to study all this time. And now I I intend to open a business of mine ", the homeowner will tell about his plans, in addition to proposing that they promote a meeting between the daughters.
Admired by the direction of the life of the ex-lover, the character of Malu Galli will not fail to expose her surprise at so many news. "Who knew, Turismo? It's amazing how things change in such a short time, right?", Comments Dora. "Yes, but in compensation others never change. They stay inside us waiting for the time to …", begins Marcos.
Globo postponed the premiere of the unprecedented Nos Tempos do Imperador until the second half of this year. The season plot is expected to go on air in August. In addition to the spoilers, the TV News publishes daily the summary of the six o'clock soap that the broadcaster reprises due to the Covid-19 pandemic.
---
Find out everything that will happen in the next chapters of the soap operas with the Noveleiros podcast
Listen to "# 54 – Is it worth watching the Empire replay?" in the Spreaker.
---
Subscribe to the channel TV News on YouTube and watch videos with revelations of what will happen in A Vida da Gente and other soap operas.
Feedback Policy
This space aims to expand the debate on the subject addressed in the news, democratically and respectfully. Anonymous comments are not accepted nor do they violate ethical and moral laws and principles or promote illegal or criminal activities. Thus, slanderous, defamatory, prejudiced, offensive, aggressive comments that use bad words, incite violence, express hate speech or contain links are summarily deleted.
.