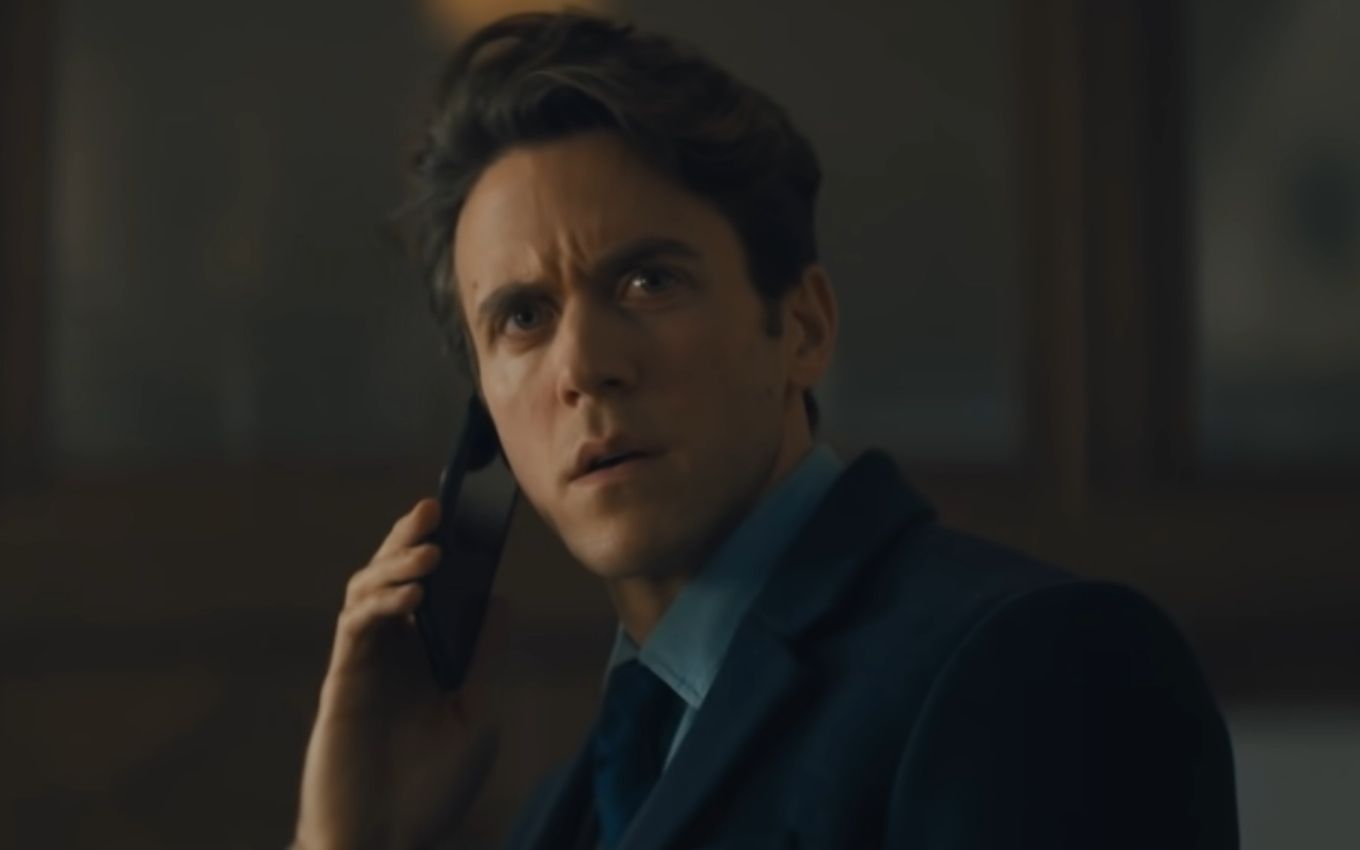 Without Tom Hanks, Professor Robert Langdon's adventures are back on the air. In The Lost Symbol series, the public once again embarks on the Dan Brown's Success Formula with a mystery hidden among Masonic symbols scattered across Washington, DC The problem is that Ashley Zukerman, cast as the new protagonist of the saga, fails to deliver even 1% of the charisma of the Hollywood star.
In the series shown by the North American streaming Peacock, which has yet to premiere in Brazil, the professor at Harvard University receives an invitation to give a lecture in the capital of the United States. However, upon arriving at the event's location, he discovers that his friend Peter Solomon (Eddie Izzard) has been kidnapped and that the trip is part of a plan orchestrated by Mal'akh (Beau Knapp).
The plot villain believes that Langdon is the only person capable of finding an ancient mystical portal that would provide superhuman powers and that it would be hidden among Masonic symbols scattered throughout the city. With the help of Katherine (Valorie Curry), Solomon's daughter, the professor goes on a journey against time to solve the riddle and rescue his friend.
Thus, the series repeats the formula found in all of Dan Brown's books and in the film adaptations The Da Vinci Code (2006), Angels and Demons (2009) and Inferno (2016). With more screen time, because of the series format, the mystery can be deepened and the electrifying atmosphere of the hunt holds the viewer throughout the episodes.
However, Zukerman's performance throws in the trash the empathy gained by the audience in the feature films with Hanks. Anyone who has read the books or watched the movies more closely knows that Robert Langdon is not just a cultured and intelligent character, but a middle-aged heartthrob with charisma, seduction and a strong human side, of a professional who gave up living a romantic cliché in the name of his career.
For example, in previous adaptations, the character uses a Mickey Mouse Collector's Watch. Which might seem like bullshit or something cheesy to a man in his 40s. But in fact, the faculty's connection to family members is a reminder to keep a young spirit in his heart, as explained by Brown in The Da Vinci Code.
Does this detail appear in the series? No. The plot prefers to show a Langdon who lives in a suit and with the same reaction in all scenes, even when a gun is pointed at his face.
The impression is that in The Lost Symbol Zukerman revives the role of the apathetic villain Peter MacLeish in Designated Survivor (2016-2019). However, in the new project, the actor needs to make the audience buy the character, not just the main mystery of the series. The plot is still on display in the United States and, so far, the actor has not managed to achieve this goal.
Confira o trailer de The Lost Symbol:
.