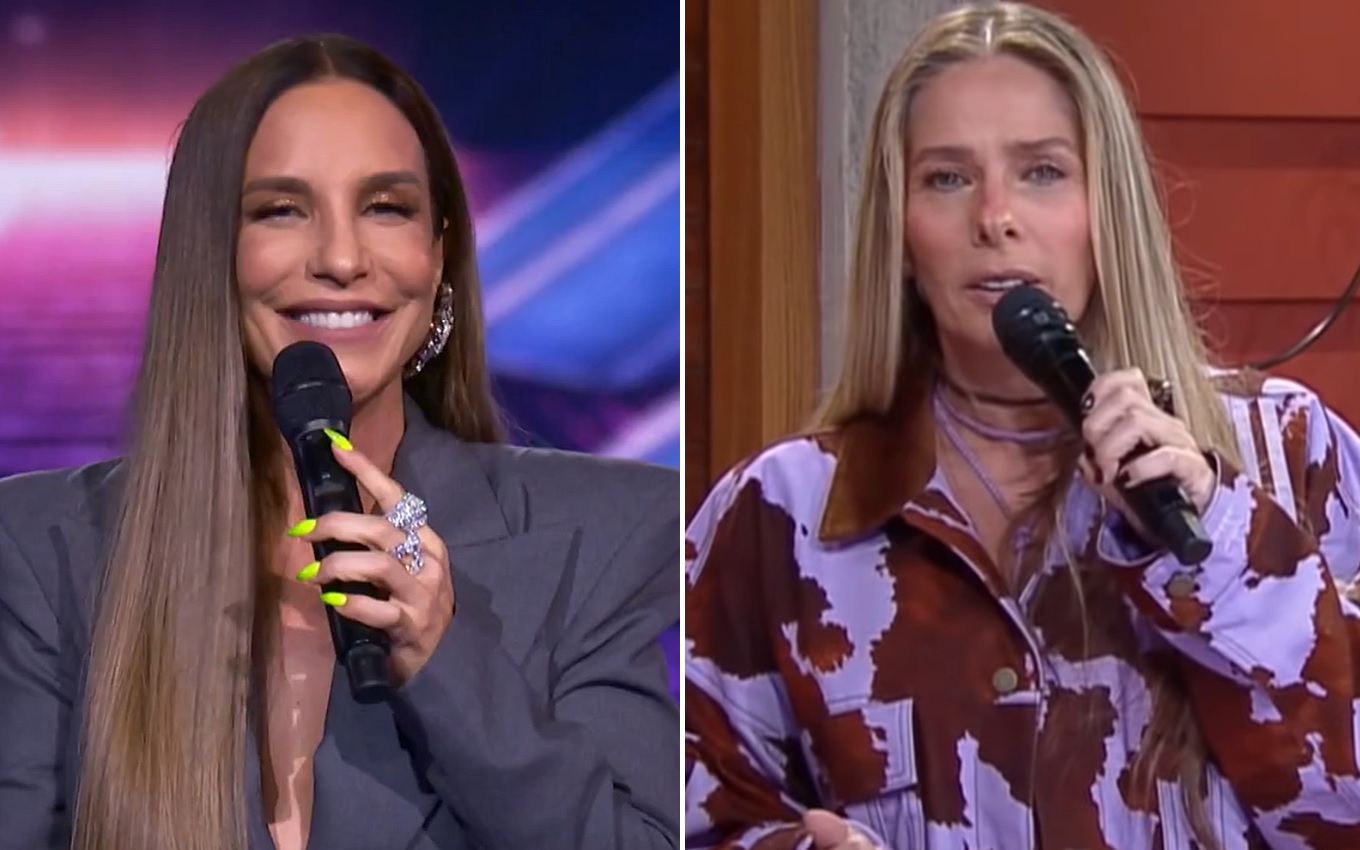 The Masked Singer's semifinal scored 18.0 points at Ibope da Grande São Paulo on Tuesday (5) and lost audience compared to the debut, when Ivete Sangalo's program hit 21.2. Despite this, Globo won twice the audience than Record in the direct confrontation, since Edir Macedo's broadcaster registered 9.2 points with A Fazenda 2021.
According to data from Kantar Ibope Media and a survey made by TV news, Globo's masked reality show lost 15% of the audience compared to the attraction's debut, on August 10th. In yesterday's program, Jacaré was eliminated, revealing Mart'nália's identity under her costume.
In addition to earning 18 points, The Masked Singer obtained a 32.8% share (participation) of 55% of the total number of televisions tuned during the program, which aired from 22:33 to 12:09. In the direct confrontation, Record scored 9.2 points and had a 16.8% share.
Fazenda 13 exhibited the formation of another garden, with an edition that aired from 22:47 to 12:18. The rural reality show average was 9.3 points, and in this confrontation Globo scored 16.6. SBT was left behind in the dispute for the Ibope of Greater São Paulo and scored only 4.7 at the same time.
Also on Tuesday, the double of O Clone and Ti Ti Ti at Vale a Pena Ver de Novo earned more points in the ibope than Malhação Sonhos. Individually, the first scored 14.9, and the second 17.2, but the average of the two resulted in 16.3. The season of the teen soap that aired in the sequence recorded 16.1.
See below the audiences for Tuesday, October 5, in Greater São Paulo:
Average of the day (7h/0h): 14.4
good morning SP
8,1
Good morning Brazil
8,5
More you
7,1
Meeting with Fatima Bernardes
7,0
SP1
10,8
Globe Sports
11,6
Newspaper Today
10,9
Afternoon Session: Letters to God
10,8
Average Worth Seeing Again
16,3
O Clone
14,9
You You You
17,2
fitness dreams
16,1
in the times of the emperor
18,2
SP2
21,5
grab hold
23,0
National Newspaper
26,0
Empire
29,0
The Masked Singer Brasil
18,0
Secret truths
11,3
Reporter Profession
7,9
Globo Newspaper
6,4
conversation with bial
5,2
Owl: Stealing Cars
4,2
Hour 1
4,5
Average of the day (7h/0h): 7.1
Morning General Balance (average from 5h-8h29)
2,0
General Balance SP (7h-8h29)
3,0
Speak Brazil
4,0
Nowadays
4,9
JR 24h (morning)
5,6
General balance
8,6
Proof of love
6,8
JR 24h (afternoon 1)
4,8
City Alert
7,1
JR 24h (afternoon 2)
6,1
Journal of Record
9,0
Genesis
12,1
when you call the heart
6,7
The Farm 13
9,3
JR 24h (dawn)
4,9
Speaks, I hear you
1,9
Religious
0,8
Average of the day (7h/0h): 4.9
First Impact
3,6
Come here
3,4
Good Morning & Co.
4,0
Chest Award Coupon
3,9
gossiping
3,6
Family Cases
4,9
indomitable heart
7,4
I give you life
7,3
SBT Brazil
6,2
Angel's face
5,7
Chiquititas
7,2
Mouse program
5,7
Spectacular Cinema: Pets – The Secret Life of Animals
3,8
the night
2,4
Operation Mosque
2,0
Reporter Connection
1,9
SBT Brasil (re-presentation)
1,8
First Impact (4h-6h)
2,2
---
Source: Broadcasters
Each point is equivalent to 76,577 households in Greater SP
.