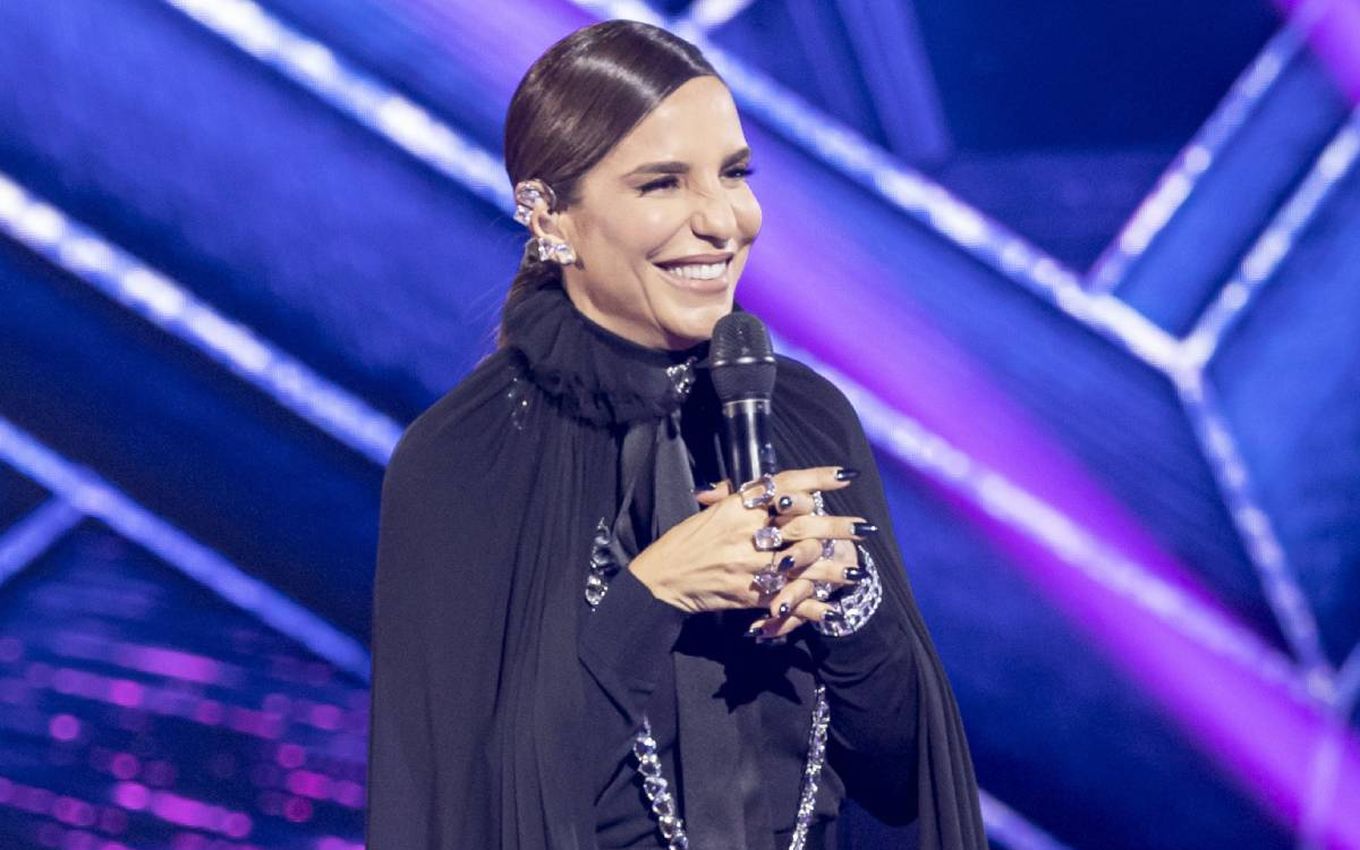 At a time when broadcasters need to bet on telenovela reruns to fill their schedules, Globo hit the nail on the head with the debut of The Masked Singer Brasil. Ivete Sangalo's program is not only an unprecedented entertainment, but it brings lightness and involves the audience with the mystery about the identity of the masked singers.
With four editions already shown, the musical reality has an average of 20.9 points in Greater São Paulo – it's enough to surpass the audience of No Limite 5, which occupied the band on Tuesday nights before. The success has already made Globo rush to negotiate a new season in 2022.
This Tuesday (7), the program will not be shown because Globo will broadcast the Corinthians vs. Juventude game, valid for the Brazilian Championship for most of the country, while other regions will have Chapecoense vs. Fluminense and Goiás vs. Cruzeiro. The suspension made Taís Araujo angry: "I'm mad about it. I didn't know." The attraction returns next week (14).
Check out five reasons that prove that Masked Singer Brasil is the best news on Brazilian TV in 2021:
Monster entertains with fun show
light fun
Brazil is going through a tense moment, with health and political crises. With the news so heavy every day, the public wants to relax at the end of the night with light entertainment. Nothing is more relaxed on TV these days than a group of famous people in masks and singing various hits. Masked Singer has ensured laughs on Tuesdays.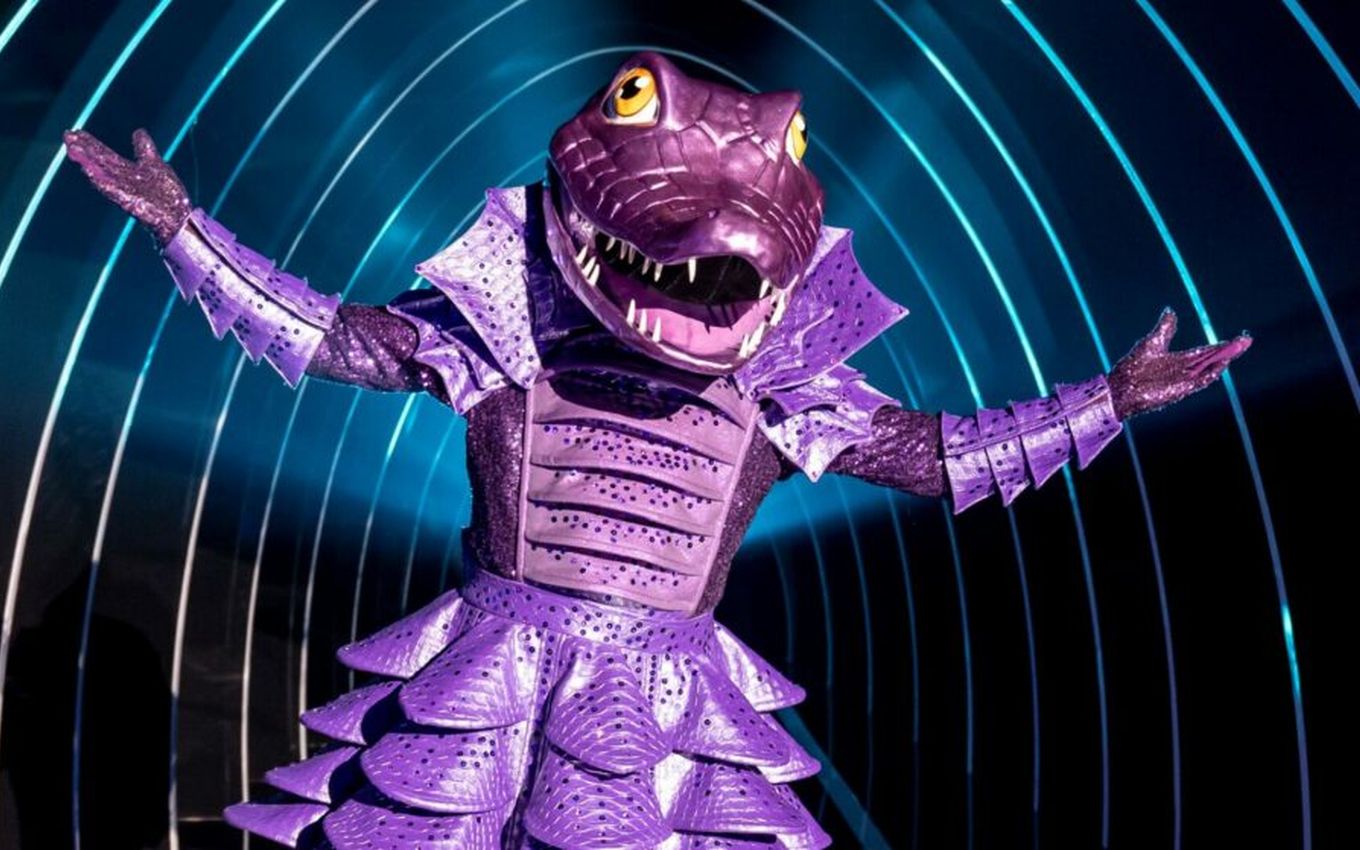 Public tries to decipher who Jacaré is
rabble detectives
Another highlight of Masked Singer is awakening Sherlock Holmes in those who watch the program. Impossible to follow the singing without trying to decipher who is behind each mask. It's even worth picking up a notebook and writing down all the tips given in the edition and then taking a guess. For those who watch the reality show as a family, you can still do a scavenger hunt for those who get it right.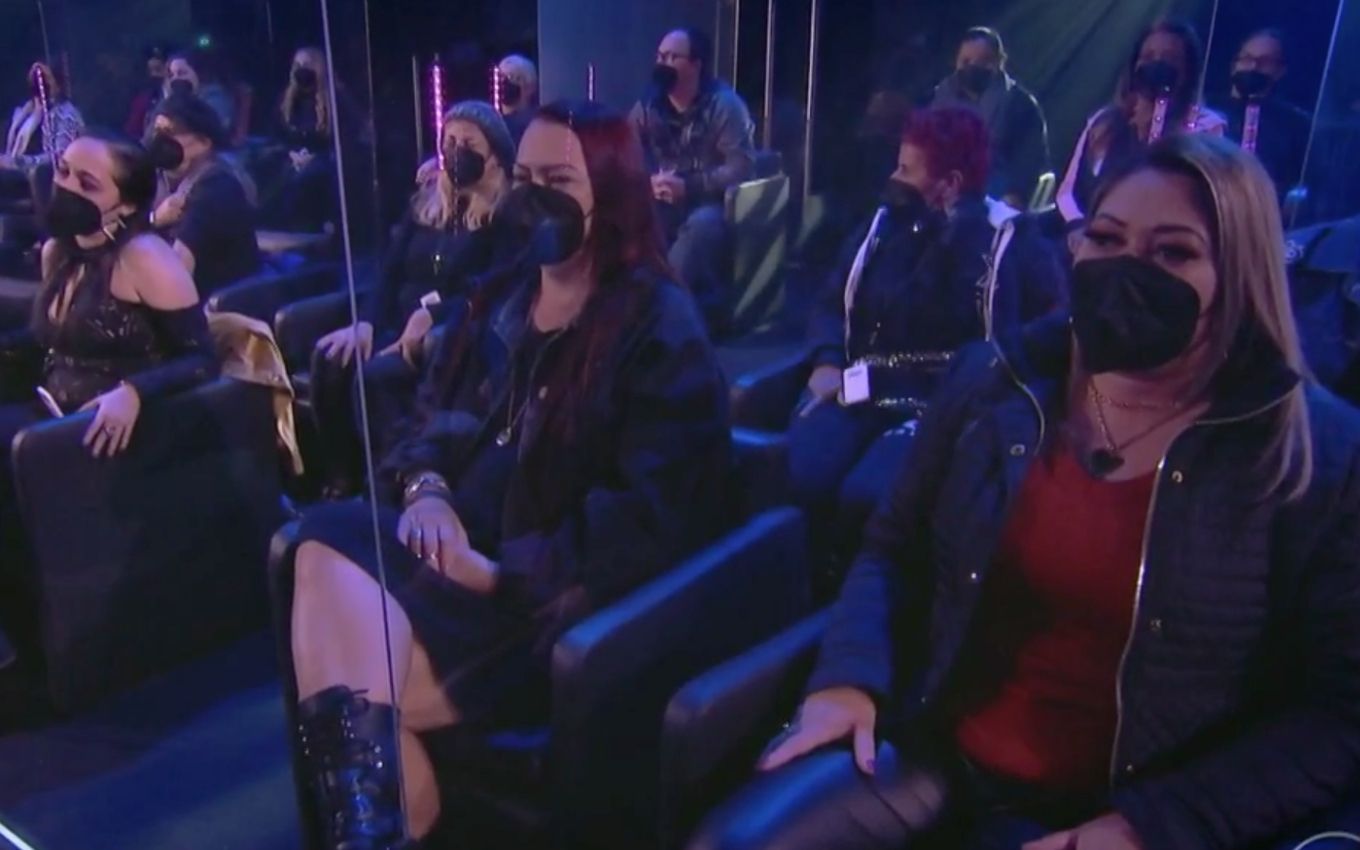 Audience (and participants) with masks
respect for protocols
As it is recorded during a pandemic, Masked Singer must respect all security protocols adopted by Globo. So it's not just famous people who wear masks. The audience also covers your face and is separated by acrylic plates. The jury bench still promotes social distancing. A good example for those who see the attraction.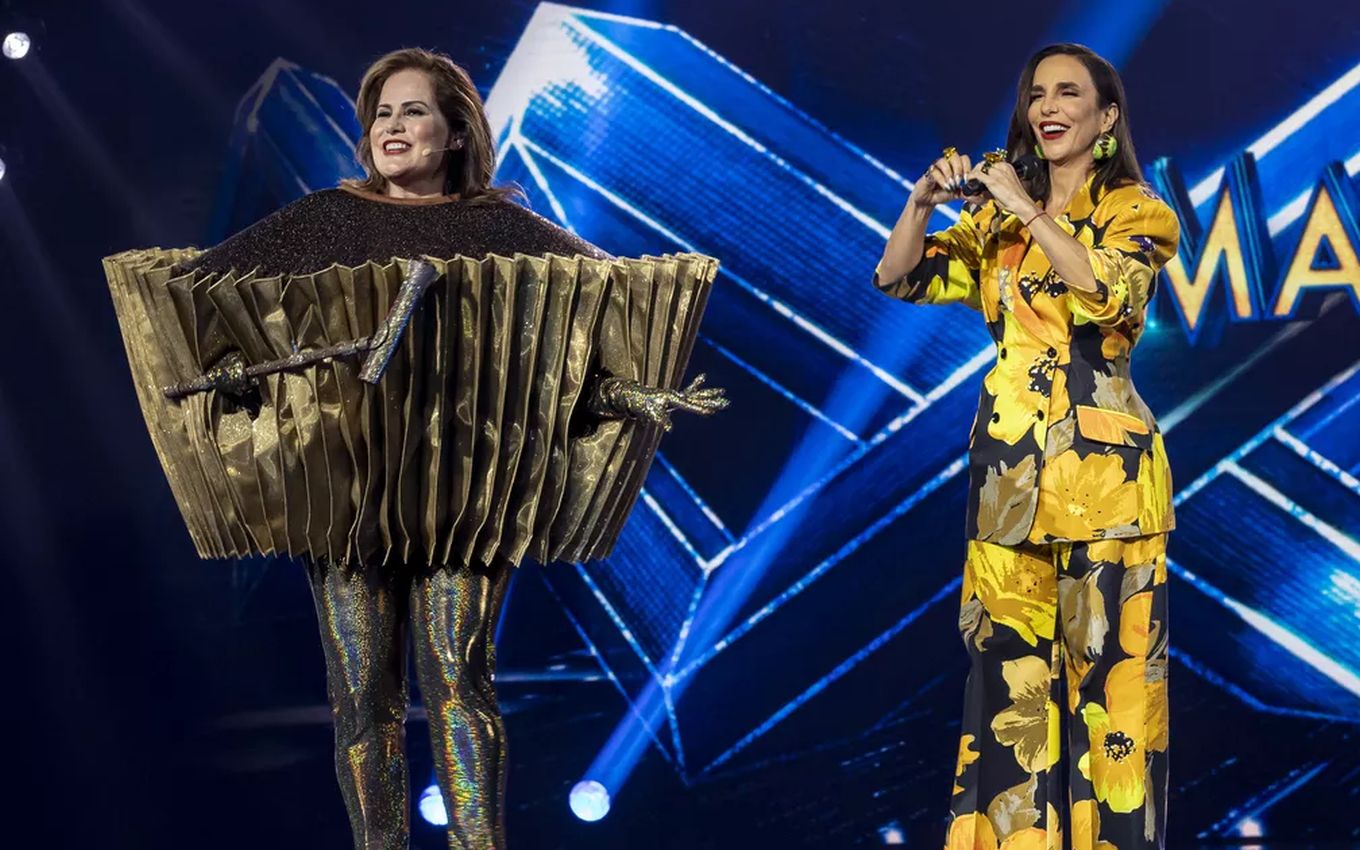 Where else would Renata Ceribelli be a brigadier?
bizarre scenes
Have you ever imagined that one day you would see journalist Renata Ceribelli dressed as a brigadier and letting out her voice? Or singer Sidney Magal crying as he talks about his grandchildren in a hot dog costume? There are scenes that only Masked Singer is capable of providing for Brazilian TV — and the audience thanks them for every bizarre event they watch on Globo's screen.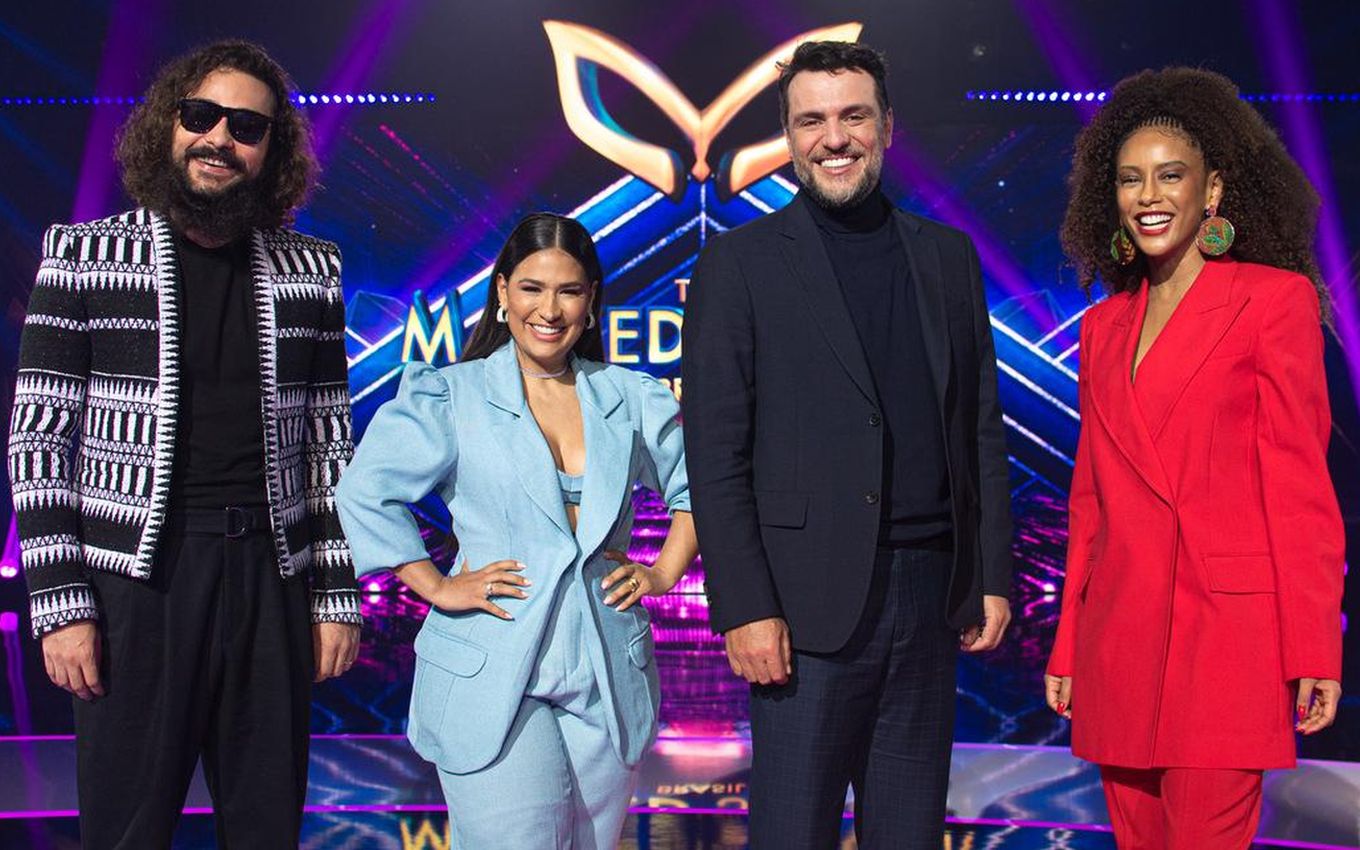 Sterbitch, Simone, Lombardi and Tais were judges
well chosen jury
The success of Masked Singer around the world is closely linked to the choice of judges who need to find out who the masked one is. Although the choice of Eduardo Sterbitch, Simone Mendes, Rodrigo Lombardi and Taís Araujo initially generated distrust in part of the public, the four proved to be a success by Globo.
Edu's ridiculous guesses, Simone's honed bets, Lombardi's eagerness and Tais despair in trying to unravel anything give a very special spice to the circus set up by Ivete Sangalo. Without the quartet, the entire recipe could go awry.
---
Learn all about reality shows with the podcast O Brasil Tá Vendo
Listen to "#52 – All about the new season of the Show of the Celebrities!" on Spreaker.
---
Subscribe to the channel TV news on YouTube to check out our daily newsletters, interviews and live videos
.