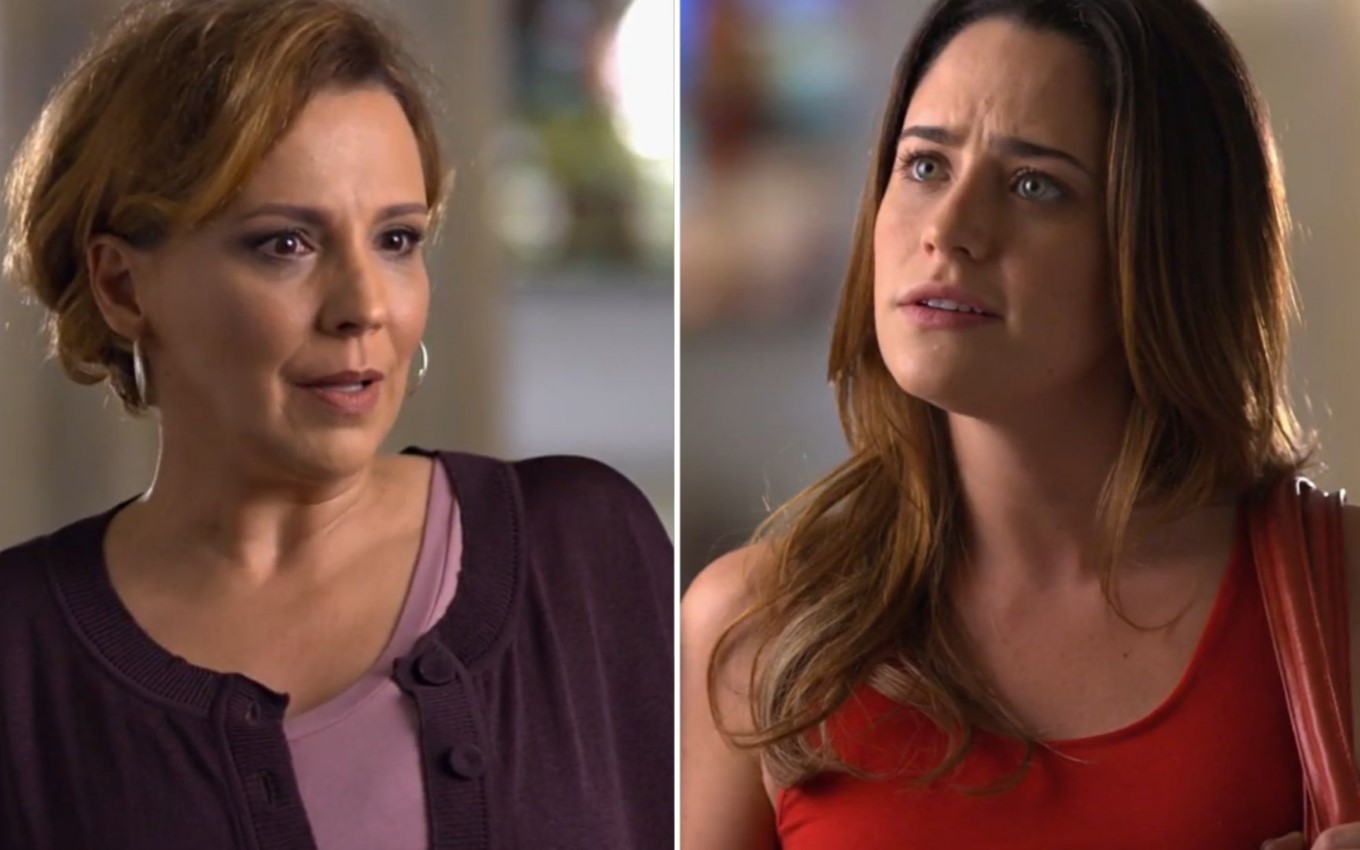 Eva (Ana Beatriz Nogueira) will disagree with some ideas of Ana (Fernanda Vasconcellos) and Lúcio (Thiago Lacerda) for their wedding in A Vida da Gente. The shrew will not approve of her daughter's desire to have an intimate ceremony and will want a super production with photos for newspapers and magazines on Globo's six o'clock soap opera.
Iná's daughter (Nicette Bruno) was ecstatic to learn that the former athlete has reconnected with the doctor. But, in a short time, she will find new reasons to tease the happiness of Fernanda Vasconcellos' character due to her mania for grandeur.
In scenes that will air next Saturday (17), Eva will complain about the size of the church chosen by the couple. "If I'd known it was this big, I wouldn't have scheduled the visit. This is more like a chapel," the dondoca will fire, who will hear from Ana that she wants a discreet wedding.
Do you want a wedding without any charm, without any sparkle? Listen, my daughter, we can even make a mistake in the text, but the photos don't lie, and I need excellent iconographic material for your biography.
The veteran will ask Lúcio to visit some more places. "Mother, you need to respect what we both want," Ana will say, disgusted with the woman's insistence.
Eva will play the poor part and ask to be respected as well, since, according to her, she only receives "one kick after another".
Globo postponed the premiere of the unprecedented Nos Tempos do Imperador to the second half of this year. The period plot will air on August 9th. In addition to spoilers, the TV news publishes daily the summary of the six telenovelas that the network reruns due to the Covid-19 pandemic.
---
Learn all about the upcoming chapters of soap operas with the Noveleiros podcast
Hear "#65 – All About the End of Save Yourself Who Can!" on Spreaker.
---
Subscribe to the channel TV news on YouTube and watch videos with revelations of what will happen in A Vida da Gente and other soap operas.
.