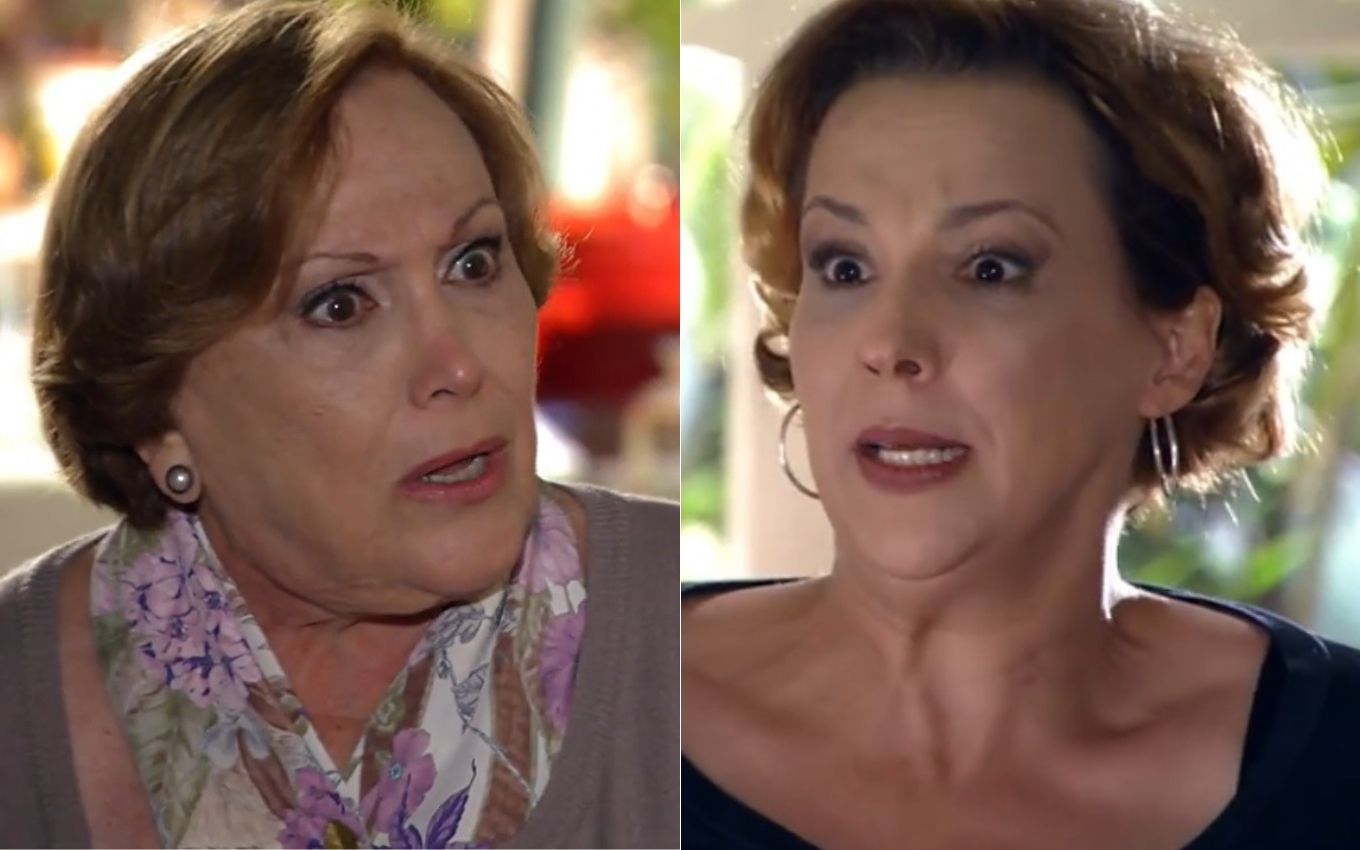 Iná (Nicette Bruno) will go wild when she discovers Eva (Ana Beatriz Nogueira)'s plan in A Vida da Gente. The lady will be angry when she learns that her daughter wanted to exploit Júlia (Jesuela Moro) and took her to an agency to work as a child model. She will decide to teach the shrew a lesson and will throw her out of her house on Globo's six o'clock soap opera.
In Lícia Manzo's serial, the dazzled one will try to transform her granddaughter into her new "hen that lays golden eggs", as she did with Ana (Fernanda Vasconcellos) in the past. However, the girl will end up telling Lúcio (Thiago Lacerda) everything, and the doctor will explain the situation to Manuela (Marjorie Estiano).
In the scenes planned to go to the air next Friday (30), the young woman will arrive at her grandmother's house, accompanied by Rodrigo (Rafael Cardoso), to confront the bad character. But Eva will have gone to the market, and the former couple will take the opportunity to tell that the woman took the child to an advertising agency without their permission.
"Eva knows no limits. I was surprised. She was suddenly all kind to Julia, taking her for a walk, for ice cream. I should have guessed. I shouldn't have accepted her here at home. a moment like this with so many fights, I thought it might be good for us to try a truce", the elderly woman will explain.
At this point in the plot, the antagonist played by Ana Beatriz Nogueira will be at her mother's house to take care of the former tennis player, who will go through a period of depression. "But, unfortunately, there's no way out. All you have to do is hold out your hand, here comes Eva again advancing the light, running over everyone," Laudelino's girlfriend (Stênio Garcia) will be indignant.
Rodrigo will also tell that he has a billboard with a photo of his daughter at the entrance to the city. "It's Eva's specialty, using and abusing those who can't defend themselves. She's done this with Ana all her life. Poor thing, since she was seven, eight years old. If Ana finds out about something like that, I don't want to don't even think about it," the lady will comment.
Rodrigo, Manu and Iná confront Eva
settlement of accounts
Afterwards, Eva will arrive home and find the presence of Manuela and Rodrigo strange. She will accuse the two of going to gloat over the former athlete's situation. "Keep it down. I just saw a billboard with my daughter here at the entrance to the city. You didn't have the right, you couldn't have done such a thing," the architect will fire.
"You don't know limits, you don't have the best scruples. You are completely twisted in the head", completes the character of Marjorie Estiano. The villain will then attack the girl:
You're twisted in the head. Who had been jealous all his life, wanted to destroy his sister's star. And now apparently he wants to destroy Julia's star too. You can not handle. Confess, you can't stand the glare.
The shrew will be interrupted by Iná: "Enough! Enough, Eva. You have five minutes to pack your bag, get your things and get out of this house. I may have been naive, I may have been wrong, but I can't insist on the same mistake. ".
"Are you kicking me out of your house? You can't do that to me. Not while my daughter is here. You don't have that right," Jonas's ex-wife (Paulo Betti) will allege. "I have every right in the world. So go ahead. Pack your suitcase, get your things and leave this house immediately," the old woman will send.
Globo postponed the premiere of the unprecedented Nos Tempos do Imperador to the second half of this year. The period plot will air on August 9th. In addition to the spoilers, the TV news publishes daily the summary of the six telenovelas that the network reruns due to the Covid-19 pandemic.
---
You can hear more about A Vida da Gente and all the soap operas on the air through the link below, in the 66th episode of the Noveleiros podcast, from TV news. Also available on Spotify, Deezer, Apple Podcasts and Google Podcasts.
Listen to "#66 – Ana has a crisis and changes everything in A Vida da Gente!" on Spreaker.
---
Subscribe to the channel TV news on YouTube and watch videos with revelations of what will happen in A Vida da Gente and other soap operas.
.