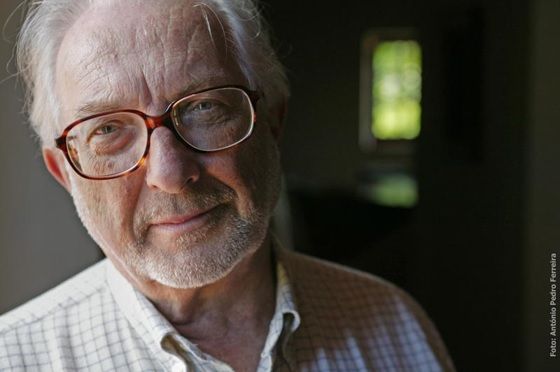 The 86-year-old poet and translator died this Thursday in Setúbal, where he was hospitalized, a source close to the family told the Lusa news agency.
Pedro Tamen, who in addition to being a poet was also a translator, debuted in 1956 with the work "Poema para Todos Dias", having published about eight titles of poetry, including "O Livro do Sapateiro", which earned him the Grande Prize for Poetry from the Portuguese Association of Writers, in 2010, and the Casino da Póvoa/Correntes d'Escritas Prize, in 2011.
The poet also wrote theater and translated authors such as Gabriel Garcia Marquez, Reinaldo Arenas, Marcel Proust and Gustave Flaubert.
In a note on the official website of the Presidency of the Republic, Marcelo Rebelo de Sousa says that Tamen "was a very active figure of our cultural and civic life".
"As a militant of Catholic groups with a conciliar orientation, as a film club, as a literary critic, as a director and contributor to newspapers and magazines (including «O Tempo e O Modo»), as an editor at Moraes and responsible for the fundamental collection Círculo de Poesia , as a member of the Board of Directors of the Gulbenkian Foundation, as a director of writers' associations, and of course, as a translator and poet", enumerated the President.
"Some of the best known and celebrated translations of the last decades, by Diderot, Flaubert, Breton, Proust or Perec, or by Garcia Márquez, among many others. And to his poetry, Christian-themed at first, and then progressively surrealizing, playful, hermetic, always inventive, as quickly erudite as linked to everyday life, love, the plastic arts, several distinctions were attributed that consecrated him as a very unique author, respected and admired by critics and by their peers", it reads.
The head of state ends the note by sending his heartfelt condolences to his family, recalling that today he also lost "a friend".
The Minister of Culture, Graça Fonseca, also lamented the writer's death, which she classified as "the greatest figure in Portuguese literature".
In a message posted on Twitter, the government official stressed that Tamen "built an extraordinary poetic work, with a masterful command of the Portuguese language and its sounds".