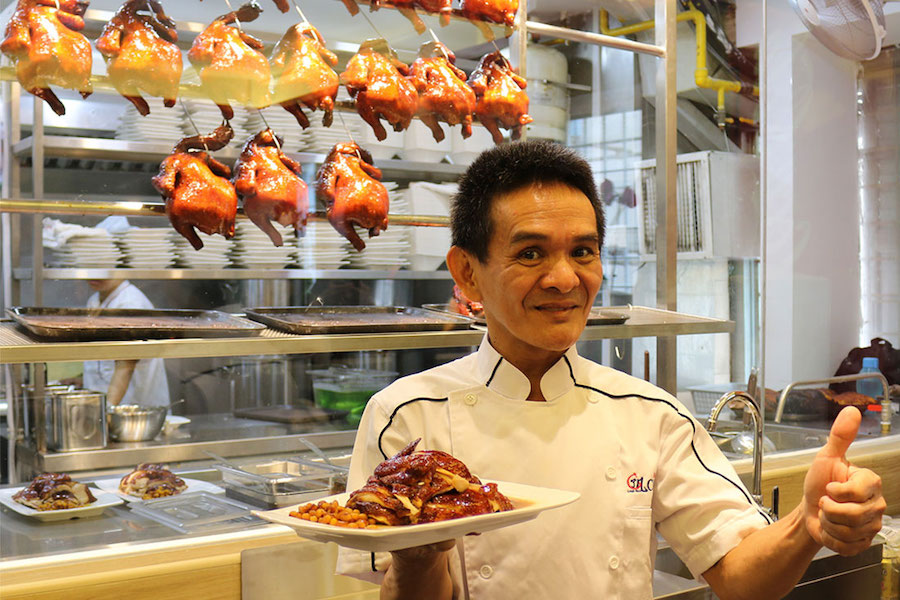 The traveling food stall in Singapore, which later turned into a franchising after having achieved a Michelin star, he has just lost what made him famous.

Hawker Chan, founded by Singaporean Chan Hong Meng, became famous in 2016 when its simple dish of chicken rice with soy sauce, which cost around two euros, earned it its first Michelin star.
After this monumental triumph, Meng's career soared. Its only mobile food stall in the Chinatown area of ​​this city-state has been turned into a franchising, with stores in countries like Thailand and the Philippines.
However, tells the television network CNN, earlier this month, when the latest edition of the Michelin Guide from Singapore, the famous restaurant, once known by the giant Liao Fan Hong Kong Soya Sauce Chicken Rice & Noodle, was nowhere to be found.
"Chef Chan Hong Meng prepares his famous chicken rice with soy sauce since 2009 with its secret recipe and cooking method, which hasn't changed since the beginning of Hawker Chan," a restaurant representative responded to the US station's request for comment.
"We hope to understand why the Michelin Guide has left us off the list this year. However, we also understand that everyone has their say when it comes to food choices. We will continue to serve delicious and affordable meals as that is our vision and mission," he added.
"We thank all our customers who have supported us since the restaurant was founded 12 years ago, and we will do our best to win the star again next year", concluded the spokesperson.
According to CNN, while some applaud the Malaysian-born chef for trying to profit from his hard work, others felt that his food lost quality after the opening of new establishments.
"I think Michelin nailed their guns and protected the dignity of the stars," said, for example, Singapore food expert KF Seetoh.

ZAP //