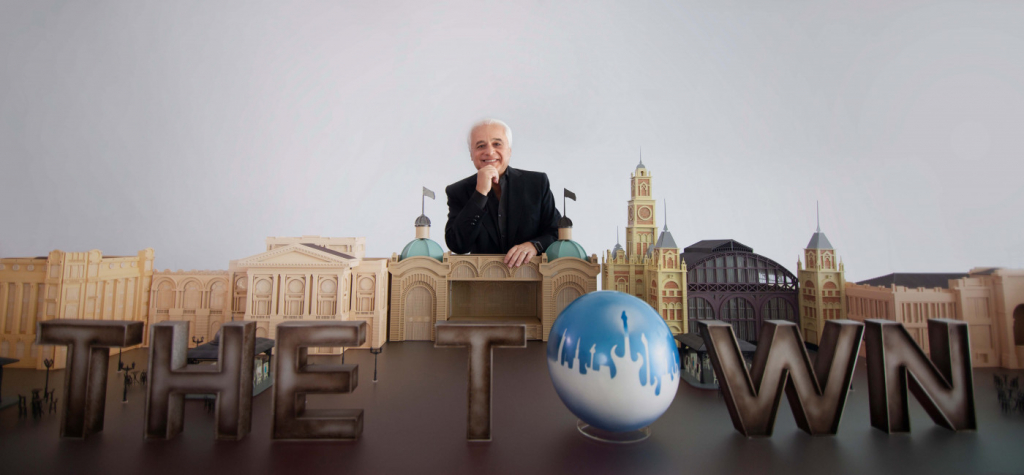 The event is already scheduled for September 2023 and the estimated investment is R$240 million
Disclosure/The Town/16.07.2021
Roberto Medina said The Town will be a festival of international proportion

A new music festival is coming to São Paulo and promises, in addition to entertaining, to move the city's economy. baptized of The Town, the event is scheduled to take place in September 2023 at the Interlagos race track, which has already hosted the Lollapalooza, and it is an initiative of the entrepreneur Roberto Medina, creator of Rock in Rio. The estimated investment in the first edition of the festival is R$ 240 million and, due to its dimension, the music event foresees an impact of R$ 1.2 billion to the public coffers during its realization and also promises to generate 20 thousand jobs. Even though Rock in Rio still doesn't have the popularity, an audience of 105 thousand people per day of the festival is already expected.
The attractions and the days that the festival should happen have not yet been announced, but it has already been said that The Town is being designed to be an event of international proportion and the project is inspired by the history and architecture of São Paulo. "I live Brazil intensely. And, just like Rock in Rio, The Town was born from this passion for our land, from the amplification of looking at new opportunities and from the desire that the pandemic brought me in these months of confinement to bring something new. It will be surprising. The entire concept was conceived based on an inspiring and cosmopolitan São Paulo, in addition to being ready to host an event of this magnitude", stated Roberto.
In order not to split the audience, festivals will always take place in different years. As Rock in Rio takes place in even years, The Town starts to occupy the odd years. "We have Rock in Rio confirmed for next year (September 2022), which will be impressive, with numerous new features and, above all, ready to experience this return, which everyone has been waiting for. The Town, on the other hand, will be another reference in quality entertainment in Brazil, with high-level deliveries for the public and brands as well. The event arrives to confirm this continued hope for better days, celebration and peace. In September 2023 São Paulo will gain a new way of living entertainment", concluded the entrepreneur'.