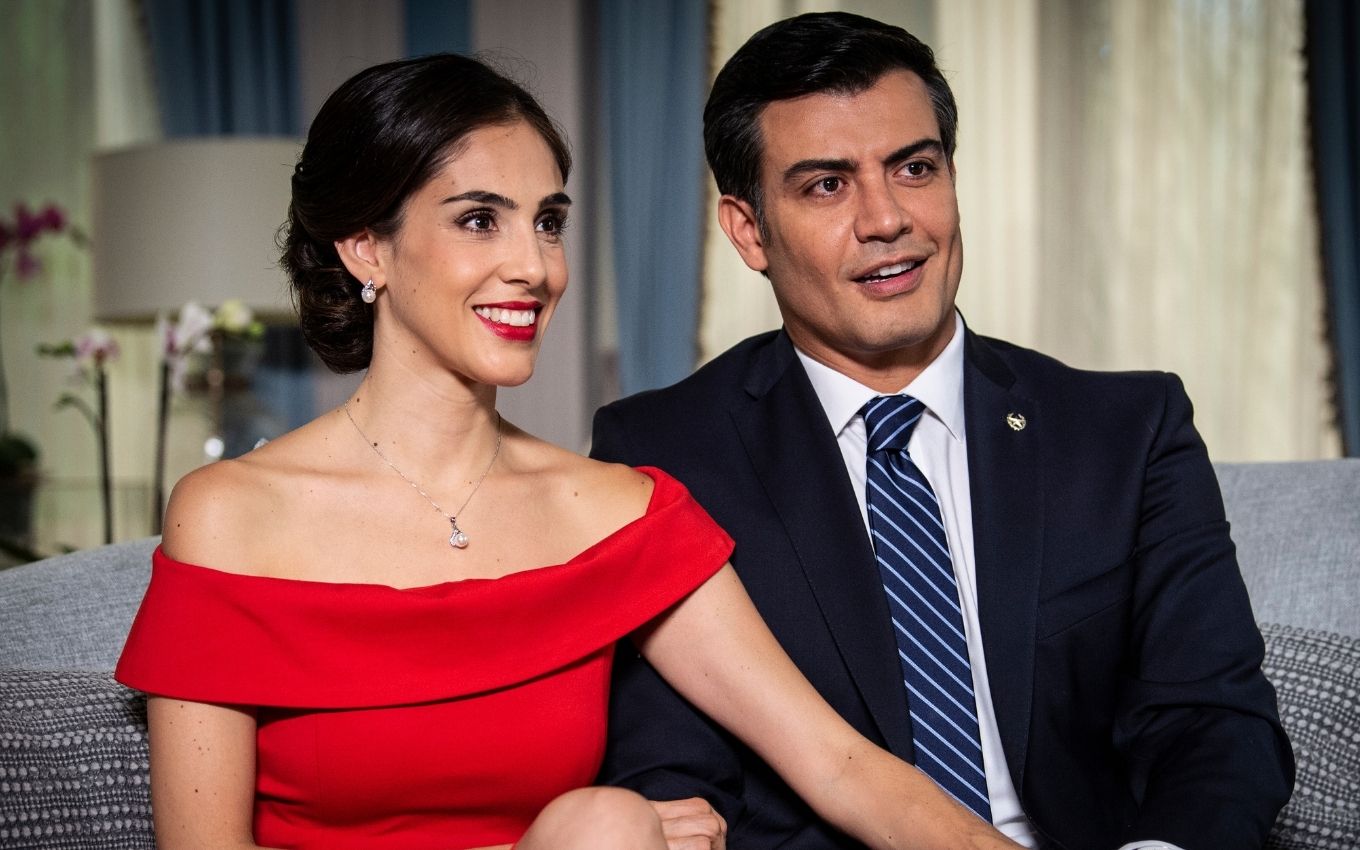 The new version of A Usurpadora, originally aired in Mexico in 2019, debuts in prime time on SBT this Wednesday (6). Despite showing Paola and Paulina's conflicts on TV, Silvio Santos' station will not make the serials available on its digital platforms. In other words, it will not be possible to watch it for free online.
The streaming owner of the rights to the new Usurpadora in Brazil is Prime Video, which charges a monthly subscription of R$9.90. Amazon's service has the 25 episodes of the production available, but without the dubbed option — only with original audio and Portuguese subtitles.
To TV news, SBT confirmed that it will only show the soap opera on TV and will not have the chapters on SBT Vídeos, a platform that offers Mexican plots.
The story of The Usurpadora from 2019 is totally different from the original from 1998. The similarities between the two works are restricted to the title, the starting point and the repetition of the names of some characters.
The new version appeared in the Fábrica de Sueños project, a Televisa initiative that aims to produce remakes of classic soap operas in a few episodes, using a serial language. In addition to A Usurpadora, adaptations of the soap operas Rubi (available on Globoplay) and Ambição (which is on the Prime Video with the title Cuna de Lobos) have already been made.
Synopsis of The Usurper
The serial shows the story of Paola Bernal (Sandra Echeverría), first lady of Mexico. The villain discovers she has a twin sister named Paulina Doria, who lives in Bogotá, Colombia.
Unhappy in her marriage to President Carlos Bernal (Andrés Palacios), Paola sets up a plan to live far from the politician and, in addition, to get revenge on her sister, whom she believes is responsible for having separated her from her biological mother.
To do this, the First Lady kidnaps Paulina, forces her sister to occupy her post in the government and, during the celebrations of Independence, orders an attempt to assassinate the good twin in front of the entire country. However, the president's "new" wife survives, which motivates Paola to continue with the plan to eliminate her.
What does usurper mean?
Since SBT announced that it would broadcast the soap opera, Google registered an increase in searches for the meaning of the word that is in the title of the soap opera produced by Televisa.
According to the Michaelis dictionary, a usurper is "one who unjustly takes possession by violence or artifice, something that does not rightfully belong to her".
.