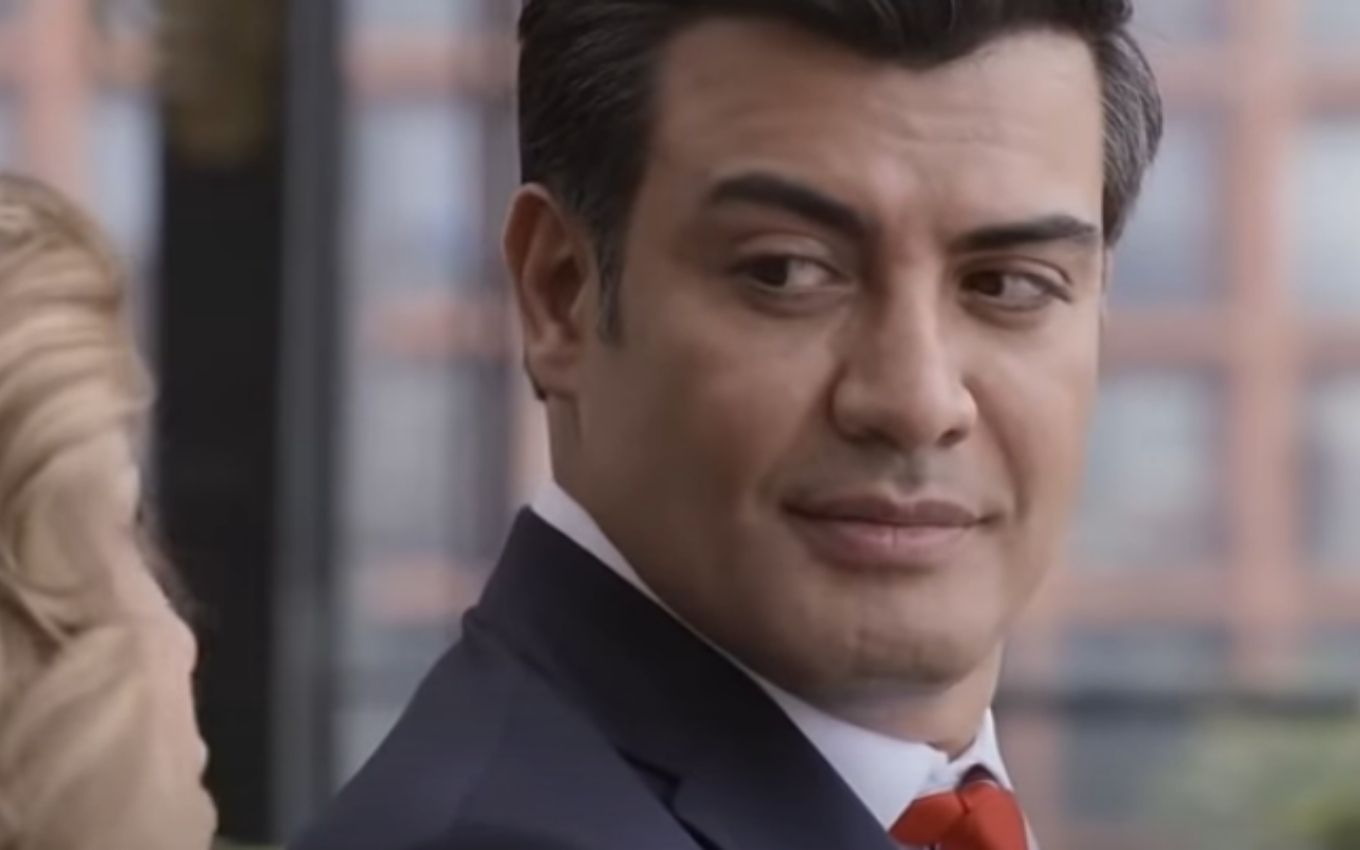 Check out the summary of the first chapter of the rerun of A Usurpadora, which goes to this Wednesday (6), on SBT:
Carlos Bernal, Mexico's president, is concerned at seeing thousands of protesters and tells his aide that he doesn't know what he's doing wrong. She asks you not to take the protest personally. Carlos fears the protesters could paralyze the country. Paulo hands Paola a photo of Paulina (his twin sister) and informs him that she lives in Colombia.
Carlos lives a troubled marriage with Paola, but his advisers advise him to have a photo shoot with the family to show stability. Paola asks Carlos for a divorce. He replies that this is the worst moment because the country is paralyzed and asks her to be patient.
Paola shows Manuel a video of Paulina and offers him a lot of money if he can bring her to Mexico. Paulina receives a call from Manuel offering a donation to the foundation she works for, but the condition is that she travels to Mexico for an interview. Paola informs her husband that she will be traveling for a few days.
Paulina is taken on a doped private jet to Mexico. She is startled when she regains consciousness and comes face to face with Paola. Paola introduces herself as First Lady of Mexico and announces that she will take her place until the day after the Independence Day.
Paulina refuses, but is threatened by Paola. Paola prepares Paulina to take her place. Paola proposes to Gonçalo that he marry her. In the ceremony for the cry of independence, Paulina is shot.
Click here for summaries of the next chapters of The Usurpadora.
---
The Usurpera chapters are provided by SBT and are subject to change without notice
.