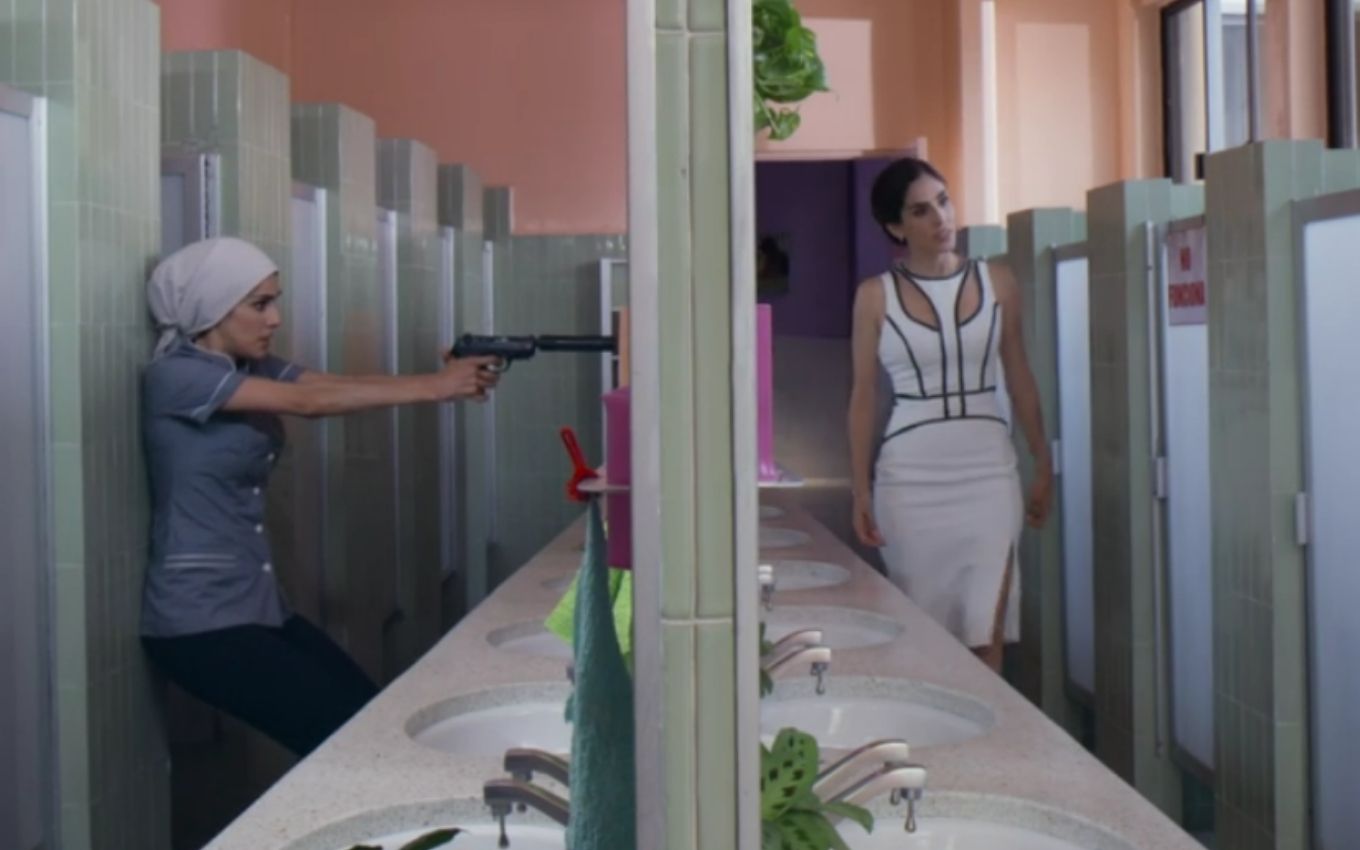 In A Usurpadora, Paola (Sandra Echeverria) will continue to be angry at the incompetence of her cronies, who still haven't managed to kill Paulina (Sandra). After taking the life of Gonçalo (Juan Martin Jauregui), the first lady will return to Mexico with a clear objective: to murder her twin sister with her own hands.
In the scenes scheduled to air from the chapter on Wednesday (13), the villain will be scared when she finds protesters camped in front of the official government residence and will call the butler Manuel (Juan Carlos Barreto). "Can you explain what these horrible tents do outside the house?" asks Carlos' wife (Andrés Bernal).
With the charge, the employee will discover that the mistress has returned to Mexico City. "I don't miss my sweet home, but I came to finish what you couldn't do", decrees the evil twin. "Don't go crazy, please," the veteran will plead, but the brunette will retort: ​​"Never say that to a crazy woman."
During the dialogue, Paola will arrange a meeting with Manuel, in which she will share her anger at her sister's survival. "I need a favor. We need a plan to get rid of that cheap copy. Let's enjoy that she wants to be like Lady Diana [1961-1997]. She already stole everything from me once, I won't allow her to do it again", will say the villain.
Disguised as a first lady, Paulina will visit a day care center for underprivileged children, and Paola will take the opportunity to continue the plan. The villain will find a weapon hidden by Manuel in the children's school bathroom and will try to kill her sister away from official security. However, a child will embrace Paulina, which will prevent Paola from firing the fatal shot.
A Usurpadora is an adaptation of the 1998 serial, developed by the Fábrica de Sueños project, which produces remakes of classic plots in a few episodes, with a language similar to that of the series. The plot is available in full in the Prime Video catalogue, but only subtitled.
---
Learn all about the upcoming chapters of soap operas with the Noveleiros podcast
---
Subscribe to the channel TV news on YouTube and watch videos with revelations of what will happen in the soap operas that are on TV.
.