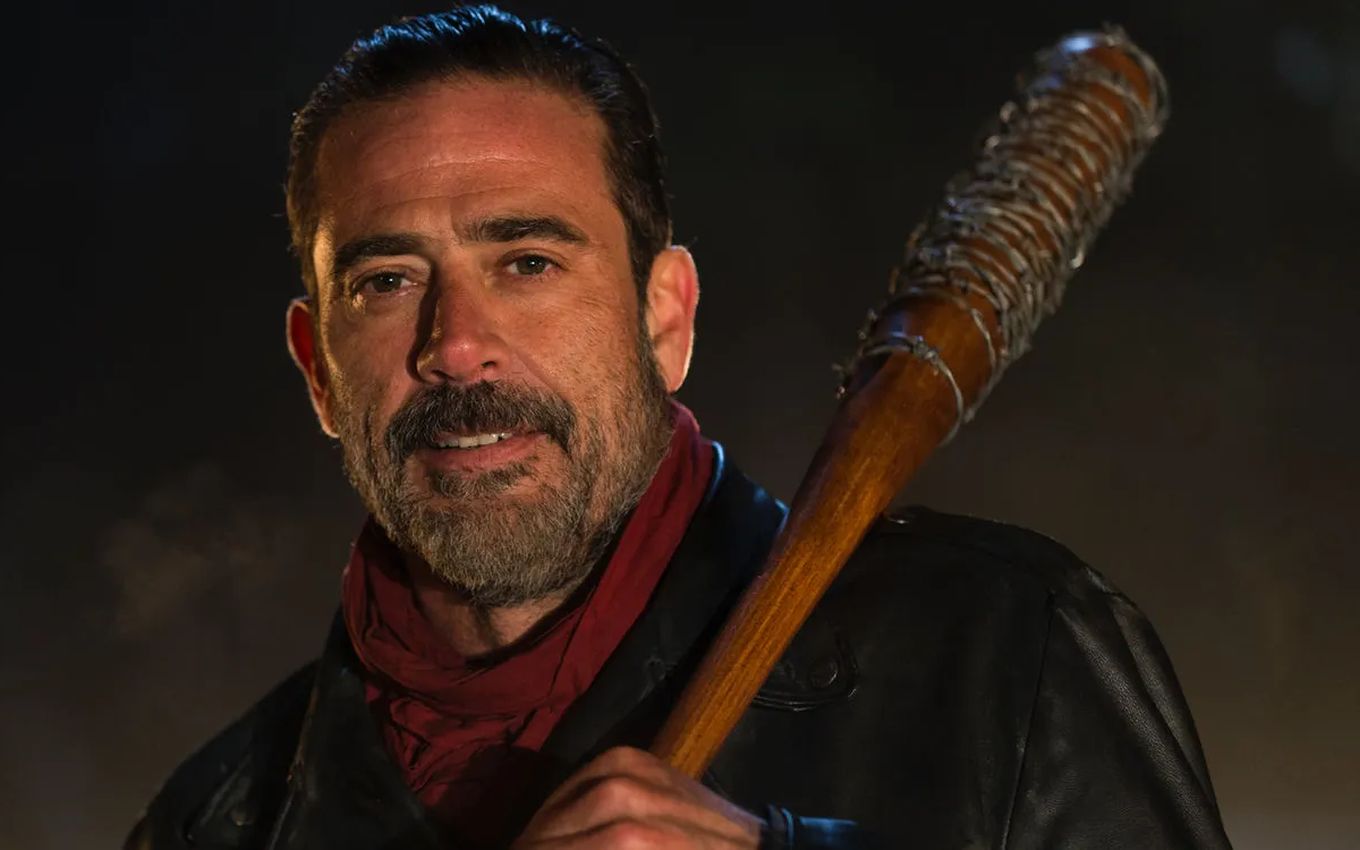 Scheduled for next year, the end of The Walking Dead does not necessarily mean an outcome for the anti-hero Negan, played since the sixth season by Jeffrey Dean Morgan. The 55-year-old actor is excited about the possibility of continuing to play the character in a derivative series.
"There are some discussions going on with me and the people at the channel [AMC, que exibe o drama zumbi nos Estados Unidos]. Let's see what will happen. I mean, Negan could still be dead and buried [até o fim da série], so that could be a problem," he said in a conversation with TVLine.
"There are still a lot of plots to tell about Negan. I kind of know how this season unfolds, and we're opening some windows here and there that would certainly serve for more stories with Negan," said Dean Morgan.
And if the spin-off does get off the ground, its performer would be willing to stay in character for as long as necessary. "I love Negan. I have an incredible opportunity to take a deeper dive into this man, who I think has become someone very interesting in recent years. I certainly don't object to keeping him alive a little longer and finding out more about him. "
The actor, however, said he would rather have the story show the character's future than go back in time to explore his past and how he became the man fans know today. "I'll be honest. If I were to do more [histórias], I want to go forward and not go back. We've shown different sides of Negan in recent years. Now I want to see, after this is all over, what happens to him next."
The 11th — and final — season of The Walking Dead is exclusive to Star+, Disney's new streaming service. A new episode is added to the catalog every Sunday night, a few hours after the US airing.
.