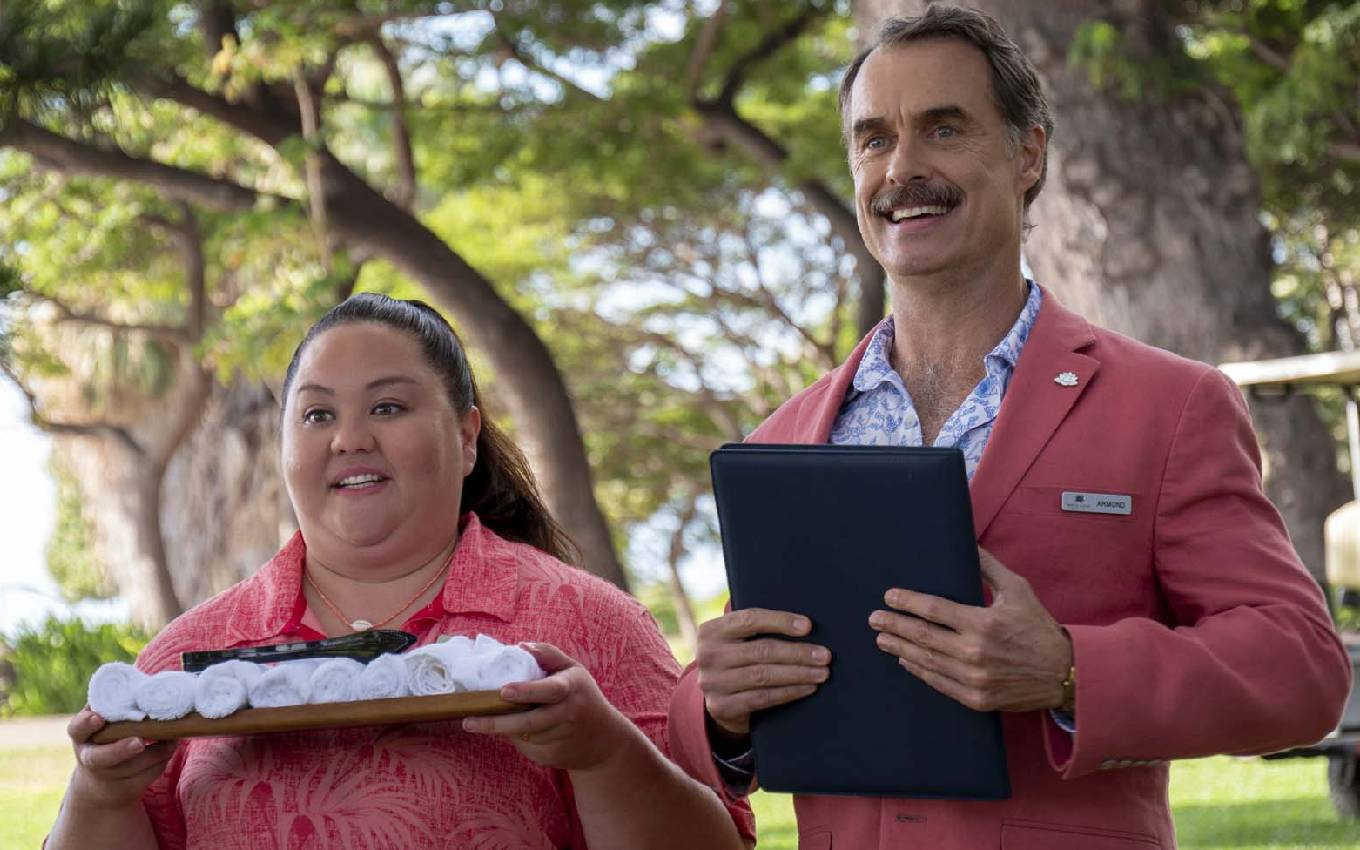 HBO revealed this Wednesday (30) the premieres that will arrive on pay TV channels in July. The pack of news includes the comedy miniseries The White Lotus, about tourists visiting a strange Hawaiian resort, and the sci-fi movie Tenet, the latest production by director Christopher Nolan.
The feature film list also includes dramas such as David Copperfield's The Personal Story (2019) and As War Lasts (2019), as well as the new version of The Secret Garden (2020).
There is also space for the special Sangue Yorubá: A Musical Journey Across Africa, Brazil and Cuba, presented by singer Gloria Estefan, and for the documentary series Arquis, about the journey of some of the most renowned architects in Latin America.
See the list of HBO's top July highlights:
Series
Archis (first season, 6th): The life and work of six of Latin America's most renowned architects are analyzed in this documentary series.
The White Lotus (dia 11): The miniseries showcase multiple guests' vacations for a week at an exclusive Hawaii resort. But as the days go by, obscure complications arise between the seemingly perfect tourists, the cheerful hotel staff and the heavenly setting.
Films
David Copperfield's Personal Story (Day 2): Dev Patel plays the talented young orphan David Copperfield in this adaptation of the famous classic by British writer Charles Dickens (1812-1870).
As long as the war lasts (day 2): Director Alejandro Amenábar directs a film about writer Miguel de Unamuno (1864-1936) and his confrontation with the regime of General Francisco Franco, in Spain in 1936.
The Secret Garden (Day 3): New version for the novel by Frances Hodgson Burnett. The parents of Mary Lennox, a ten-year-old girl, die and she is sent to live with her uncle. While exploring the new house, you discover a magical garden.
A Mermaid in Paris (16th): Gaspard Snow, a heartbroken musician who swore he would never fall in love again, crosses the path of a mermaid in the French capital.
Tenet (day 24): Christopher Nolan presents a science fiction movie about time reversal. The secret agent embarks on a dangerous mission to prevent the start of World War III.
The Chosen One (day 31): Veronica Henley, a successful writer, finds herself trapped in a horrible reality that forces her to confront the past, present and future. Singer and actress Janelle Monáe stars in the thriller.
Documentary
Blood Yoruba: A Musical Journey Across Africa, Brazil and Cuba (17th): Grammy winner, Cuban singer Gloria Estefan takes audiences to a celebration of Brazilian music and its African origins.
.