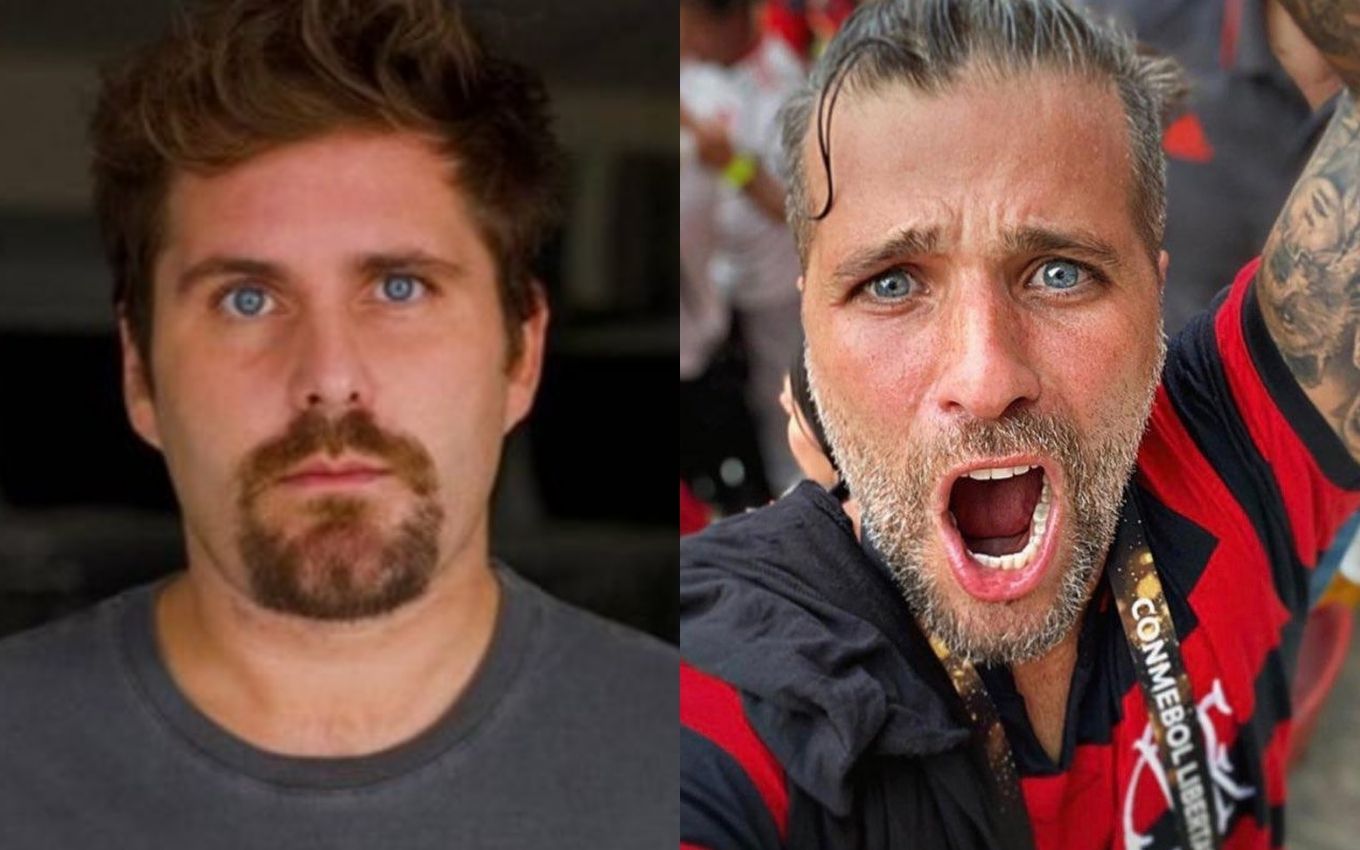 Supporter of President Jair Bolsonaro, Thiago Gagliasso participated in the demonstration in favor of the printed vote this Sunday (1st), in Rio de Janeiro. However, in videos shared on Instagram, the actor said he was afraid of being confused with his brother, Bruno Gagliasso, who is openly critical and opposed to the federal government.
Giovanna Ewbank's brother-in-law was not in green and yellow, like the majority of Bolsonaro supporters present at the event on the Copacabana shore, in the south of Rio de Janeiro. "I'm all in black, but this shirt belongs to the Church that I got when I went there. And the fear I am of being confused with Bruno", he commented.
"Why like that [de máscara] I look like Bruno. If I'm mistaken for Bruno here, it won't be good for me," added Thiago Gagliasso, who said he has already posed as his brother on other occasions: "To do well in life, but here it won't be the best place. But God won't do that to me, no. I have the shirt of the Church".
The Gagliasso brothers cut ties during the 2018 elections over political differences. While Bruno campaigned against Bolsonaro, Thiago supported him. At the time, he and his sister-in-law exchanged public barbs, with the right to print messages exchanged.
Recently, in an interview with Leo Dias, on FM O Dia, Thiago talked about family confusion. "Today, I don't have any dialogue with my brother. I don't really talk to him. It took a proportion that it shouldn't have taken," he recalled.
"Then I lost the line and posted about my sister-in-law and it was a mess. After that, the pandemic came and I haven't talked to them for three years. As much as we forgive each other, if we make up today, our affinity doesn't it's going to hit. I don't even want to get closer," added Thiago Gagliasso.
.