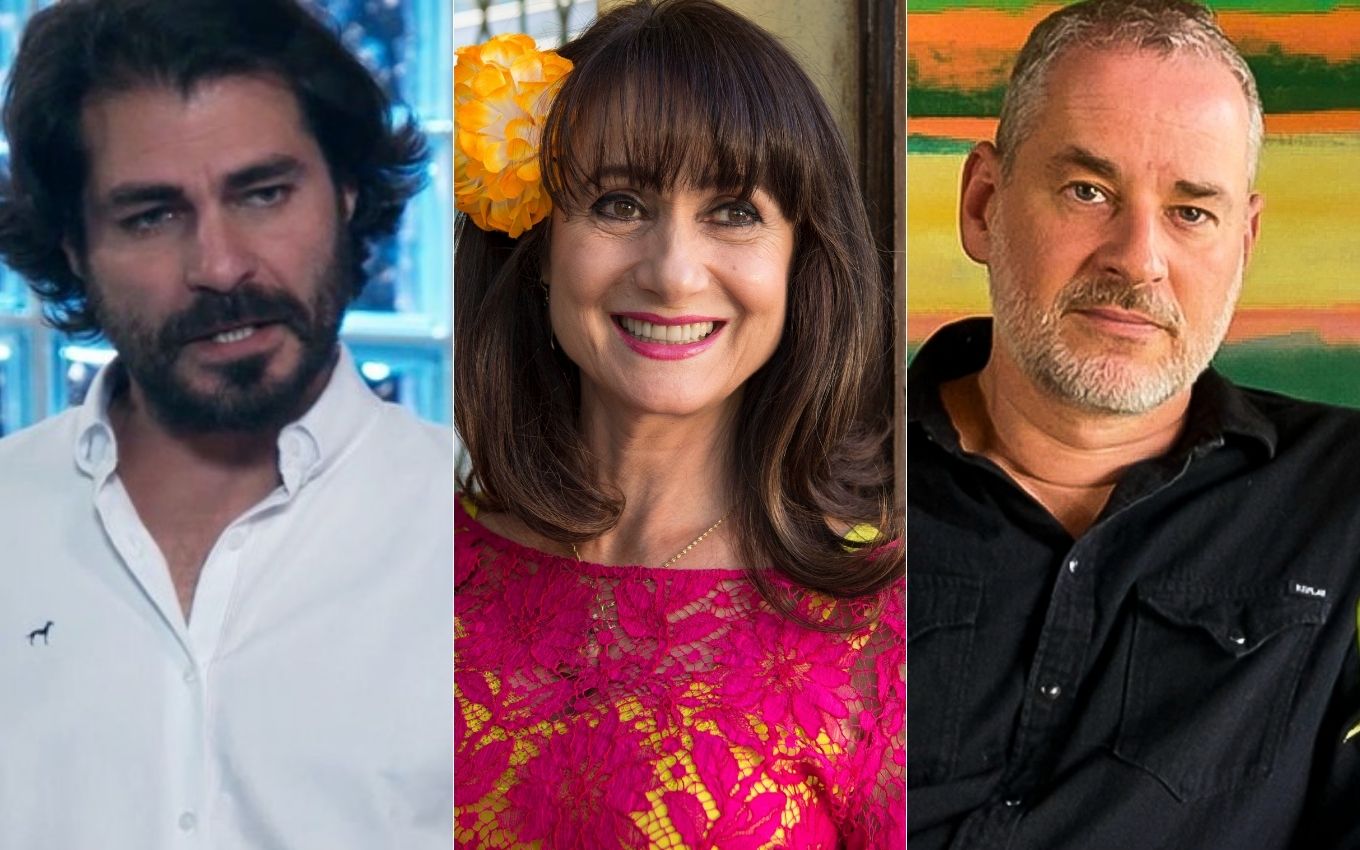 Delayed by the Covid-19 pandemic, Beyond Illusion suffered three more casualties from the cast. Thiago Lacerda, Zezé Polessa and Dan Stulbach will no longer be on Globo's six o'clock soap opera. The plot written by Alessandra Poggi is scheduled to premiere next year, after Nos Tempos do Imperador.
The actors were scheduled to form the love triangle with Claudia Raia, who had already left the soap opera to join the series Paraíso Perdido. Zezé Polessa, on the other hand, would play a woman addicted to games and married to a casino owner, a role that will be played by Paulo Betti. Now, Alexandra Richter will assume the character. The information comes from columnist Patrícia Kogut, from O Globo newspaper.
In addition to Illusion, the station undergoes a reformulation after suffering delays due to the health crisis. The serial had already lost its director, Pedro Vasconcelos, who resigned in February. He was replaced by Luiz Henrique Rios.
Danilo Mesquita also entered history in place of Maurício Destri. He will be the villain who will be part of the love triangle with Larissa Manoela and Rafael Vitti. Another change occurred in the production model of the telenovela, and the scenes will no longer be shot on location — as planned.
The story of Beyond Illusion will take place in the 1940s. Rafael Vitti will be a rich boy, who will decide to abandon his wealthy life to pursue his dream of being a magician. He will perform on the street and, at a certain moment, he will meet the character of Larissa Manoela, with whom he will live a romance. The girl will die, but years later the protagonist will come face to face with her sister, who will also be played by the actress, and will be enchanted.
.