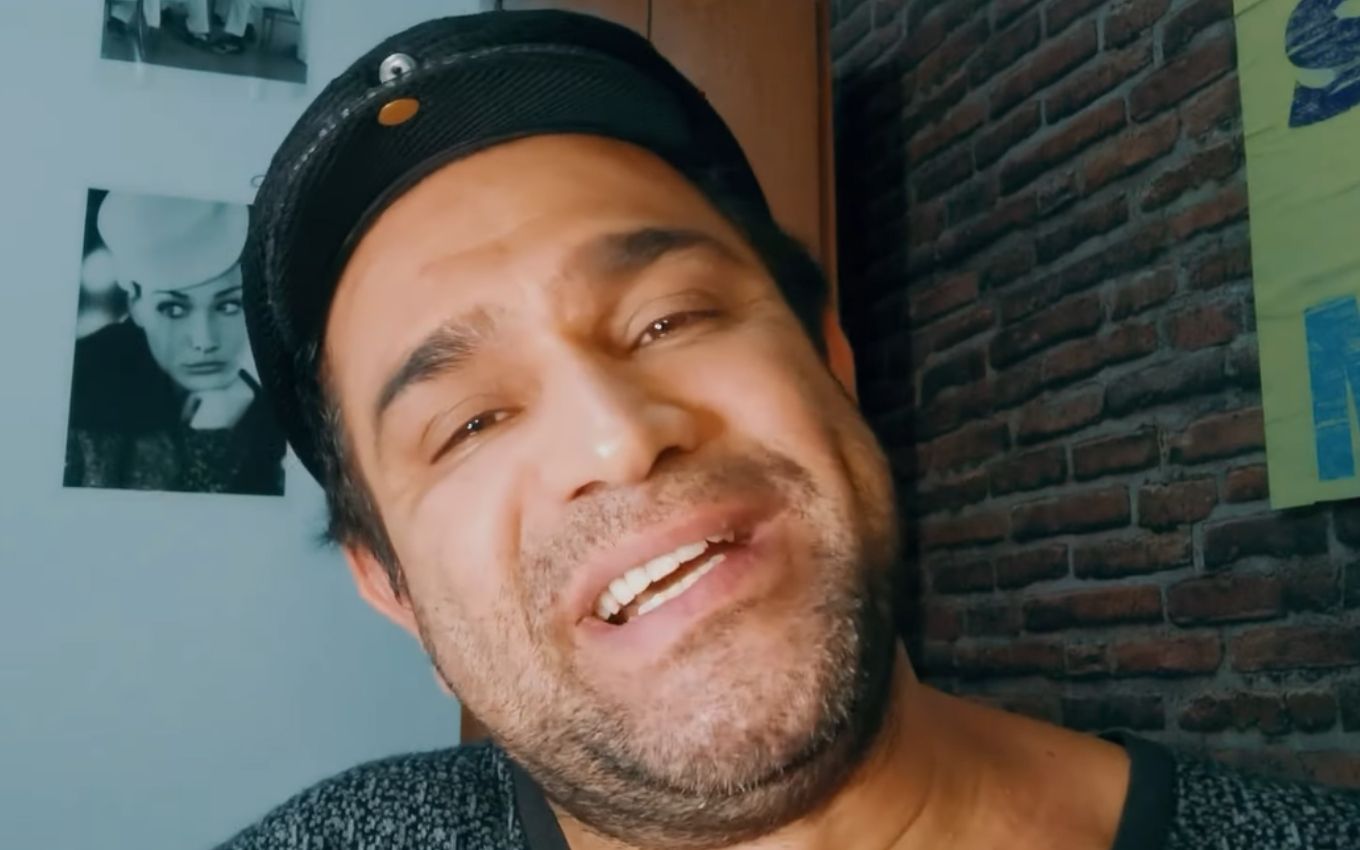 Hospitalized to treat drug addiction, Evandro Santo celebrated the evolution in his fight against drug addiction. This Sunday (1st), the presenter went to social networks to record an important milestone in his rehabilitation. "Today I have been clean and recovering for three months," he declared.
Last June, Santo took up his fight against drugs publicly. The comedian revealed that he was facing the fifth hospitalization to overcome the addiction. He is being treated at the Amoreira Clinic, in Itapecerica da Serra, São Paulo. The place specializes in substance abuse, alcoholism and mental disorders.
On Instagram, the 46-year-old artist thanked the follow-up he has received at the clinic. According to him, Moreira, a holistic therapist who has been working with drug addicts for 20 years, is his mentor, personal friend and responsible for the evolution of their healing process.
"I never thought in my life that I would like mental health. I never thought I would have this awakening. By the way, there was a moment in my life that I thought I would not stop using drugs," confided Santo.
"He [Moreira] he's a guy who gave me a chance when I couldn't see the way out of things anymore. I was already finding life extremely boring and it didn't make sense anymore," he said.
In previous reports, the comedian revealed that interest in using drugs only emerged in adulthood. He claimed he had never had contact with any chemical substance before he was 29 years old. The first hospitalization took place in 2014. Today, at the fifth rehabilitation, he confided that he found the help he needed.
"My treatment is going very well. [Moreira] is a guy who believed in me. 'Ah, Evandro will stop using drugs'. No. It's: 'Evandro will stop using and become a more and more useful person. A person with more possibilities to contribute to the world'. He saw it in me back there. I was the only one who didn't see it," he lamented.
"If I am full today, alive, serene, happy, satisfied and with dreams, you [Moreira] is responsible for this. A lot of gratitude," Santo declared to his therapist.
See video published by Evandro Santo:
.