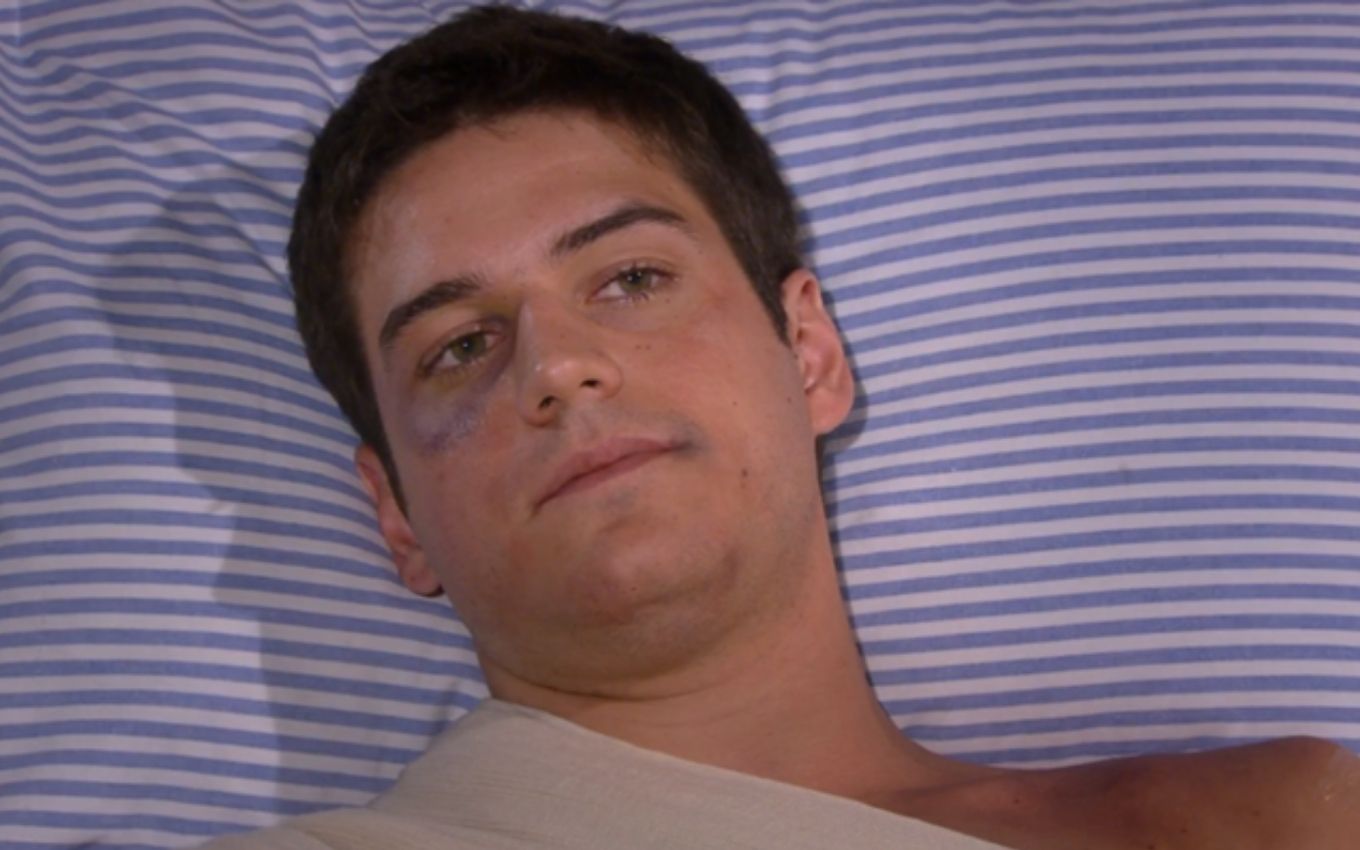 Pedro (Marco Pigossi) will have a sincere moment in Ti Ti Ti. After causing a motorcycle accident and being seriously injured, the playboy will receive a visit from Gabi (Carolina Oliveira) at the hospital. Honestly, the boy will admit that he made a big mistake trying to kill Luti (Humberto Carrão) and will say that the girl was lucky to get rid of him before the mess happened.
the conversation will happen this week in the serial that Globo reruns in the afternoon. Jacques Leclair's son (Alexandre Borges) will have tried to hit the enemy with the motorcycle, but will have hurt himself and Camila (Maria Helena Chira).
At the hospital, the preppy will be abused by his father and disowned by Júlia (Nicette Bruno). Alone, Pedro will receive a visit from Gabi. "I know, you also got the password to come here to gloat me, right? You might be the person who has the most rights," the bully will recognize.
In the past, the character seduced Gabi and took the girl's virginity for fun. The naive got pregnant with him and forced him to marry her out of revenge. The union, however, went wrong. The character played by Carolina Oliveira lost her baby and was chased away by Pedro from the Spina house.
Gabi will be sad about Pedro's situation
Past waters
Gabi will surprise and ask if the boy is alright. Pedro will explain that he was badly injured in the accident and will have to undergo a long treatment: "Satisfied?", the young man will comment, with grace. The student will be honest: "I'm sorry, your life could be so different", the girl will remember.
The playboy will recognize the bullshit and add: "Lucky you got rid of me before that, right?" Polite, Amanda's sister (Thaila Ayala) will change the conversation, and the ex-couple will engage in a quick chat.
Doped by the drugs, Pedro will tell him that the conversation won't last long: "It was good to see you. I thought you were going to get tough on me. But you're really a very girl…", he'll try to say, but he'll fall asleep. Still in love, Gabi will cry to see her lover in a sad situation.
The serial that Globo reruns in the afternoon at the Vale a Pena Ver de Novo session is a reinterpretation of two classic novels by Cassiano Gabus Mendes (1929-1993): Ti Ti Ti (1985) and Plumas and Paetês (1980). Originally aired between July 2010 and March 2011, the plot was written by Maria Adelaide Amaral and Vincent Villari.
---
Learn all about the upcoming chapters of soap operas with the Noveleiros podcast
Listen to "#73 – José Alfredo finds out Maurílio is dead in Império!" on Spreaker.
---
Subscribe to the channel TV news on YouTube and watch videos with revelations of what will happen in your favorite soap operas!
.