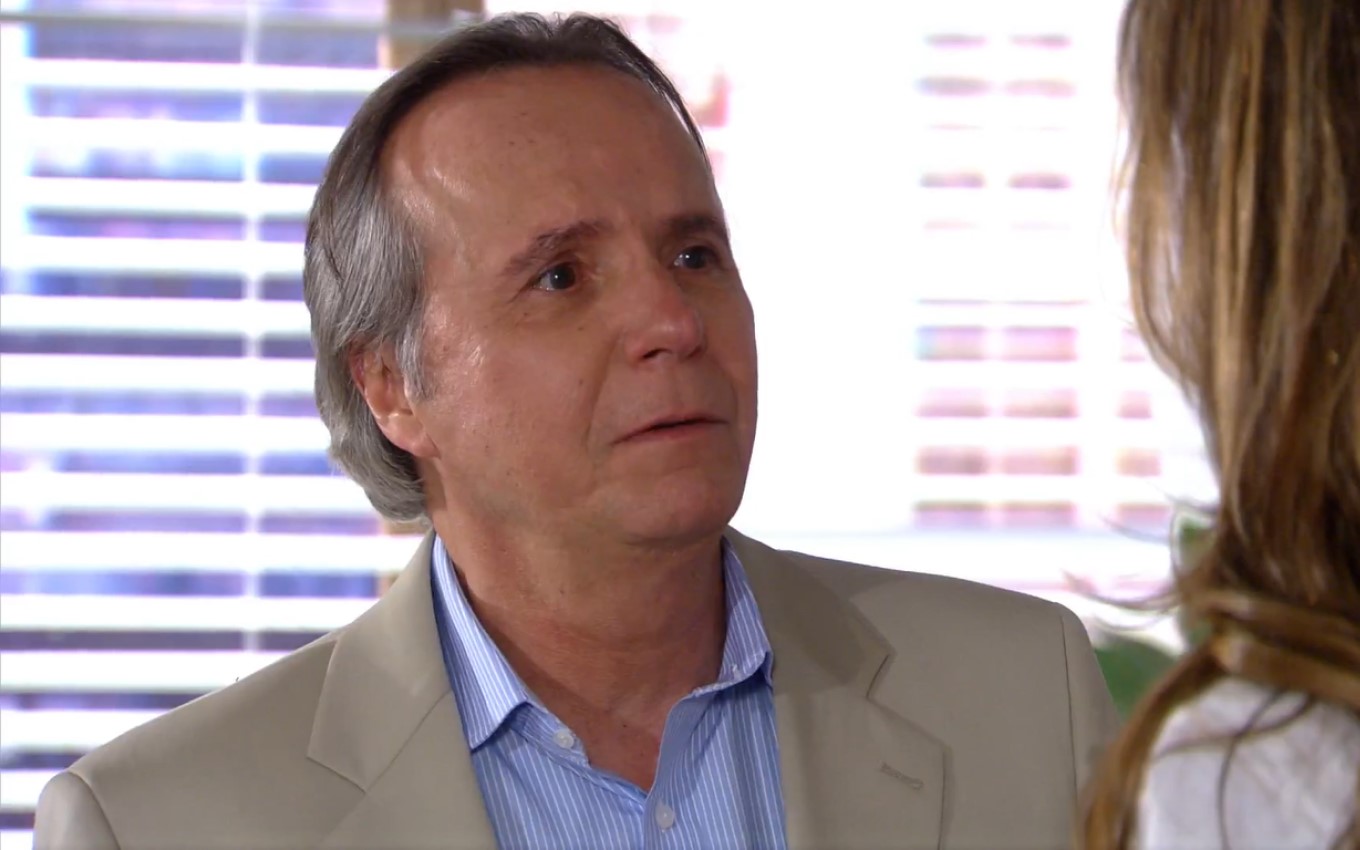 Breno (Tato Gabus Mendes) will discover he has an aneurysm in his brain in Ti Ti Ti. The finance director will go into shock when he receives a veritable "death sentence" from the doctor, who will warn him that the bubble in his head could burst at any time. in the soap opera that Globo re-presents in Vale a Pena Ver de Novo.
In the past, he pretended to be ill to marry Rebeca (Christiane Torloni) and take control of Bianchi Industries. The businesswoman imposed a condition for the two to make the union official: the man consults with a neurologist she trusts.
Next chapters, Breno will be shaken when he receives the diagnosis and will go after Dorinha (Mônica Martelli). "I'm going to die, I have a real aneurysm," he will fire. "Wow, I'm impressed. Your new number is very convincing," the woman will retort, thinking that this is another one of the veteran's tricks.
After hearing the story of the character of Tato Gabus Mendes, the etiquette teacher will be impressed by the irony of fate. "Even on top of that, you can't operate, I have a time bomb inside my head and you can't deactivate it", the executive will explain.
Breno will find that he has not gathered money or friends throughout his life, and Dorinha will try to calm the friend down, encouraging him to value what is really important. "If it's up to me, you'll live in the next few months what you wouldn't live in 40 years," the woman concluded.
The serial that Globo reruns in the afternoon at the Vale a Pena Ver de Novo session is a reinterpretation of two classic novels by Cassiano Gabus Mendes (1929-1993): Ti Ti Ti (1985) and Plumas and Paetês (1980). Originally aired between July 2010 and March 2011, the plot was written by Maria Adelaide Amaral and Vincent Villari.
---
Learn all about the upcoming chapters of soap operas with the Noveleiros podcast
Listen to "#64 – Luna Goes From Heaven to Hell in Save Yourself!" on Spreaker.
---
Subscribe to the channel TV news on YouTube and watch videos with revelations of what will happen in your favorite soap operas!
.