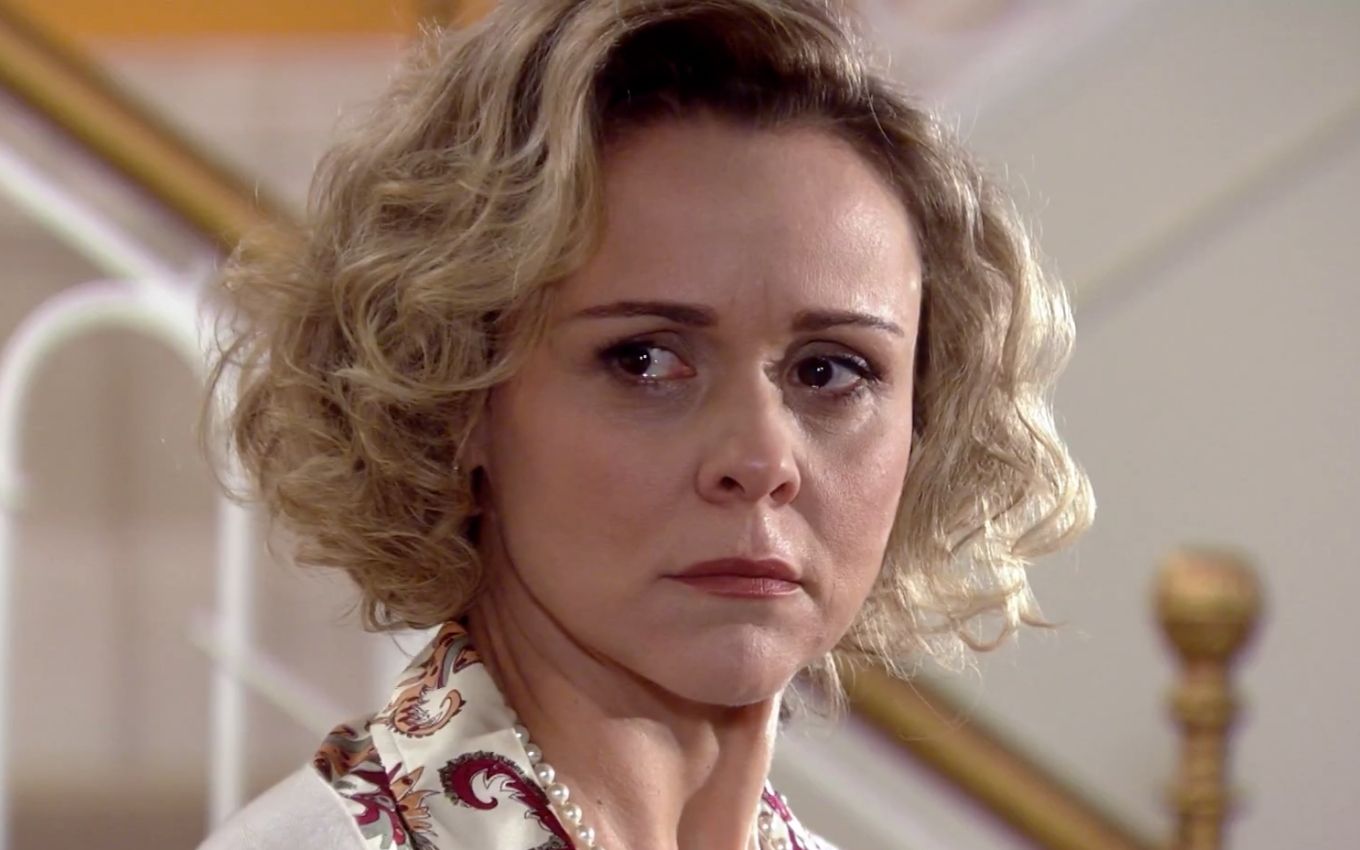 Bruna (Giulia Gam) will accept the relationship between Marcela (Isis Valverde) and Edgar (Caio Castro) for a greater good in Ti Ti Ti. profanation" in order not to be far from the two and lose Paulinho's growth (João Pedro Biggi).
Gustavo's wife (Leopoldo Pacheco) will have a merciful attitude us next chapters of the rerun of Vale a Pena Ver de Novo. At this point in the plot, the madame will have discovered the photographer's relationship with the former model and cursed that the relationship didn't work out.
Upset, Luisa's partner (Guilherme Guinle) will decide to leave home with Marcela so as not to have to deal with her mother's bitterness. "Edgar? Where are you going?" Stela's friend (Mila Moreira) will ask, when she sees her son with bags packed next to Julinho's friend (André Arteche). He'll let you know he's leaving.
"You have no right to take my grandson away from me," the Catholic woman will accuse, annoyed. Isis Valverde's character will try to intervene in the conversation: "We're not leaving to keep Paulinho away from you in any way, but to build our life," the girl will explain.
Edgar and Marcela will say goodbye to Bruna
Edgar will add: "We would very much like you to participate in this moment, mother. But until I accept that Osmar died, you will continue to deny my right to be happy." The Catholic will retort that she also has the right to worship the memory of the dead, and the playboy will open his heart:
I am also your son, mother. And there are other ways to worship the dead without punishing the living. I loved Osmar and I feel very guilty for not having shown this affection the way I should have. Only I'm not going to spend the rest of my life being held hostage by this guilt.
Marcela will show that she is also in love with Edgar and will ensure that Osmar supports the relationship. "It's a pity that you deny this blessing, mother. Because the only person who will really lose out on this one is you. Shall we?", the boy will say, ready to leave the Sampaio mansion.
Before the pair reach the door, Bruna will regret her harsh words and hug them both. "It's not easy for me, but i don't want to lose you", will finish the character of Giulia Gam.
The serial that Globo reruns in the afternoon at the Vale a Pena Ver de Novo session is a reinterpretation of two classic novels by Cassiano Gabus Mendes (1929-1993): Ti Ti Ti (1985) and Plumas and Paetês (1980). Originally aired between July 2010 and March 2011, the plot was written by Maria Adelaide Amaral and Vincent Villari.
---
Learn all about the upcoming chapters of soap operas with the Noveleiros podcast
Hear "#61 – Romance in Chaos: New Couple Appears in Genesis!" on Spreaker.
---
Subscribe to the channel TV news on YouTube and watch videos with revelations of what will happen in your favorite soap operas!
.