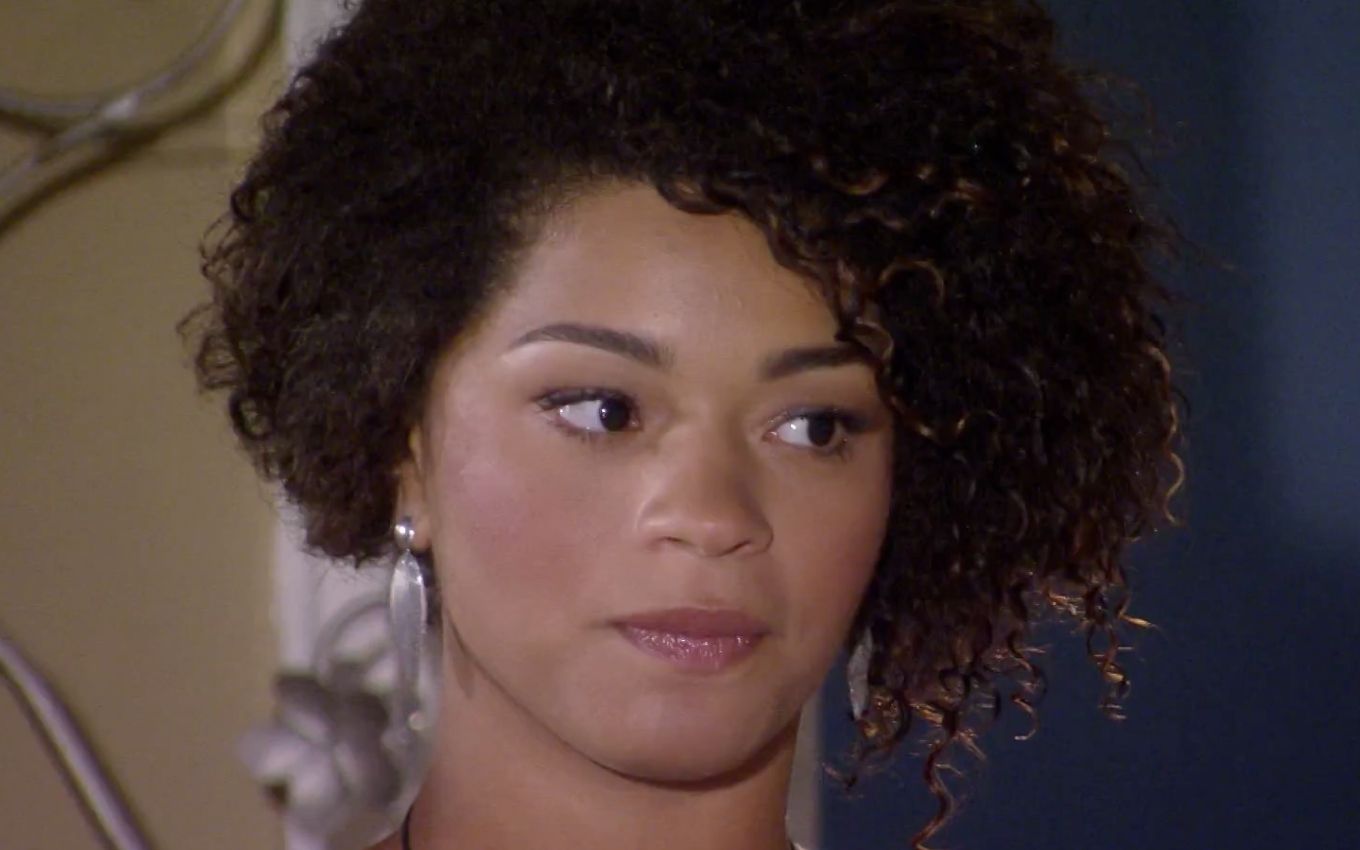 Clever, Clotilde (Juliana Alves) will find a way to take advantage of the biggest scandal in the life of Jacques Leclair (Alexandre Borges) in Ti TI Ti. Amanda (Thaila Ayala) will discover she is the stylist's daughter and will look for him. The secretary will then use the model's fragility to ask her to help her father destroy the career of Victor Valentim (Murilo Benício).
Jaqueline's rival (Claudia Raia) will make her master move us next chapters Worth Seeing Again. At this point, Marta (Dira Paes) will have blackmailed her ex-boyfriend with the paternity of her eldest daughter to prevent him from revealing to the press that Ariclenes is the Spanish couturier.
The confusion will not end there. Desirée's friend (Mayana Neiva) will overhear Luti's (Humberto Carrão) mother and father talking about the matter and discover that she is Jacques Leclair's eldest daughter. Desperate, she will run to get the story straight with her father.
"I preferred to look for you first. After all, you must have been as disgusted and surprised as I was", will begin Dorinha's pupil (Mônica Martelli). Clotilde will take advantage of the fact that Marta doesn't know about the visit and will use the situation to her advantage. She will lie when she says that Jacques was moved by the story.
Jacques Leclair hugs Amanda
new heiress
"Me, what?", the ham will slip, not understanding the woman's strategy. Julia's daughter-in-law (Nicette Bruno) will continue in the staging: "It's a shame, see? That your mother has deceived you. If Jacques knew, he would have given you all the love he gave to the other children", will deceive the shrew.
Pedro's father (Marco Pigossi) will understand the lover's game and will pretend to have been appalled by the story. The secretary will invent a rug pull to put all the blame on the character played by Dira Paes:
It's a shame your mother was so selfish and mean. Just because Jacques broke up, she wanted revenge by taking it out on you and denying him his right to paternity. She ended up hurting everyone. You grew up without the affection of a loving, wealthy father.
The ambitious model will cry and assure her that she will never forgive her mother. The bitch will make the girl move to her side: "It's very sad that she kept this from you. Despite the lost time, you can build a relationship. Jacques, he'll give you all the love. And you, Amanda, can have it all whatever you wish. Isn't it?"
Ariclenes' rival will agree and ask the new heiress for a hug. Weakened, Amanda will return the affection without having any idea that she will be used to end Victor Valentim's career.
The serial that Globo reruns in the afternoon at the Vale a Pena Ver de Novo session is a reinterpretation of two classic novels by Cassiano Gabus Mendes (1929-1993): Ti Ti Ti (1985) and Plumas and Paetês (1980). Originally aired between July 2010 and March 2011, the plot was written by Maria Adelaide Amaral and Vincent Villari.
---
You can hear more about Ti Ti Ti and all the soap operas on the air through the link below, in the 70th episode of the Noveleiros podcast, from TV news. Also available on Spotify, Deezer, Apple Podcasts and Google Podcasts.
Listen to "#70 – Resurrect! Cora prays and brings José Alfredo back to Império" on Spreaker.
---
Subscribe to the channel TV news on YouTube and watch videos with revelations of what will happen in your favorite soap operas!
.