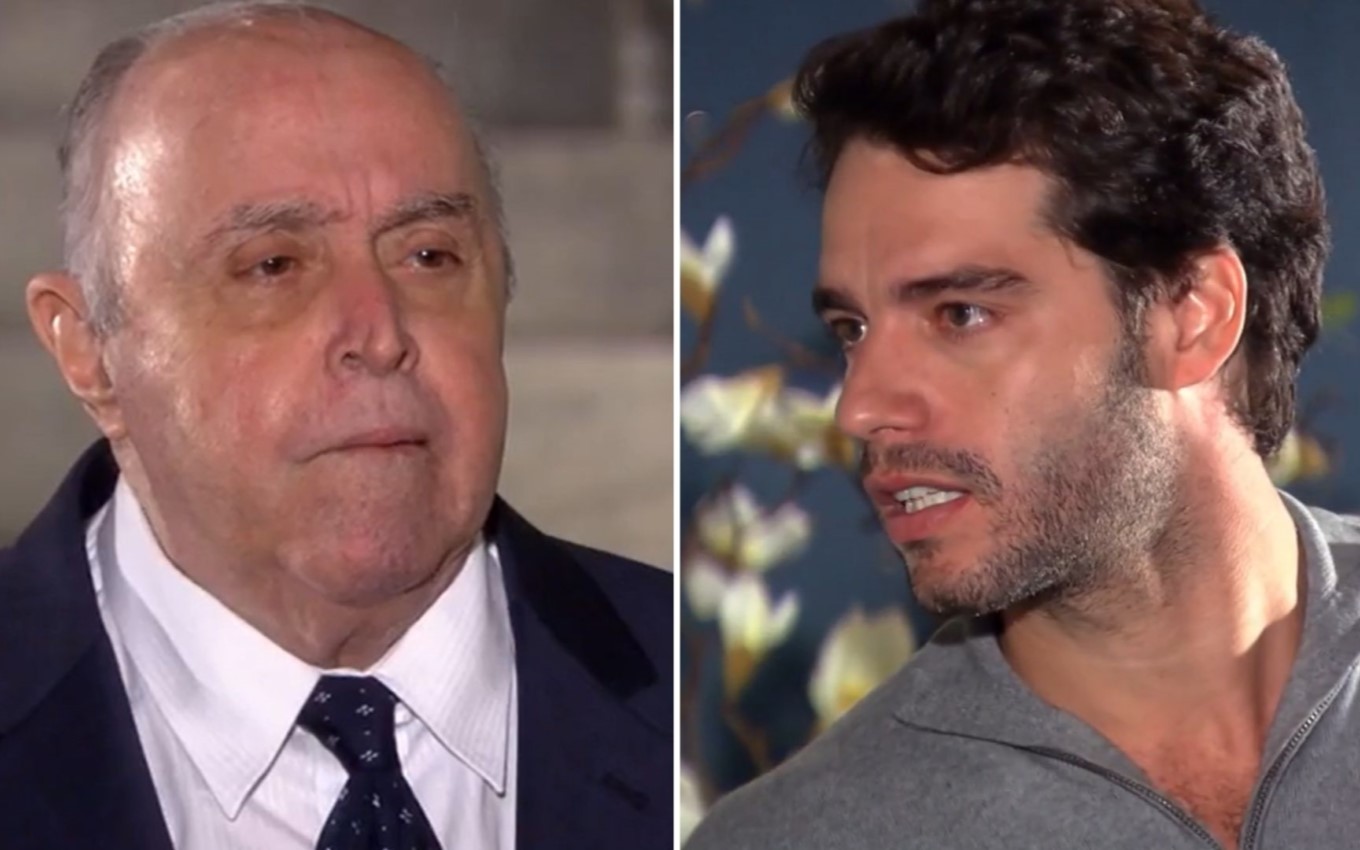 To keep Renato (Guilherme Winter) married to Marcela (Isis Valverde), Giancarlo (Mauro Mendonça) will use all his influence and fortune. He will leave a will in his grandson's name and determine that the model is the child's guardian in Ti Ti Ti. The rich man's intention will be to prevent his son from separating from the girl in the soap opera shown at Vale a Pena Ver de Novo.
Julinho's friend (André Arteche) married the father of her son due to an agreement made with the businessman to keep all employees of Moda Brasil magazine employed. She and Guilherme Winter's character were finished, and the young woman had already gotten involved with Edgar (Caio Castro), with whom she is in love.
Next chapters, Renato will meet Isabel (Débora Falabella). Moved, he will give his ex-girlfriend a kiss, and the rumor will reach Giancarlo, who will demand explanations from the boy. "It wasn't a kiss, Dad, it was a peck," he'll say defensively.
Annoyed with the change in his son's behavior, the businessman will announce that he changed his will and left Paulinho (João Pedro Biggi) as the main heir to his assets.
"Until he reaches the age of majority, his tutor will be Marcela! You will only be entitled to my assets if you keep your son and Marcela with you", warns the snobby man.
The serial that Globo reruns in the afternoon at the Vale a Pena Ver de Novo session is a reinterpretation of two classic novels by Cassiano Gabus Mendes (1929-1993): Ti Ti Ti (1985) and Plumas and Paetês (1980). Originally aired between July 2010 and March 2011, the plot was written by Maria Adelaide Amaral and Vincent Villari.
---
Learn all about the upcoming chapters of soap operas with the Noveleiros podcast
Listen to "#67 – Cora, is that you? The Empire Villain's Radical Change" on Spreaker.
---
Subscribe to the channel TV news on YouTube and watch videos with revelations of what will happen in your favorite soap operas!
.